Having a baby is indeed a blessing from Above, but of course.. we moms know that starting from pregnancy,  (prenatal check-ups, vitamins, ultrasound etc.) up to the "delivery day", it is a bit costly  to have a baby.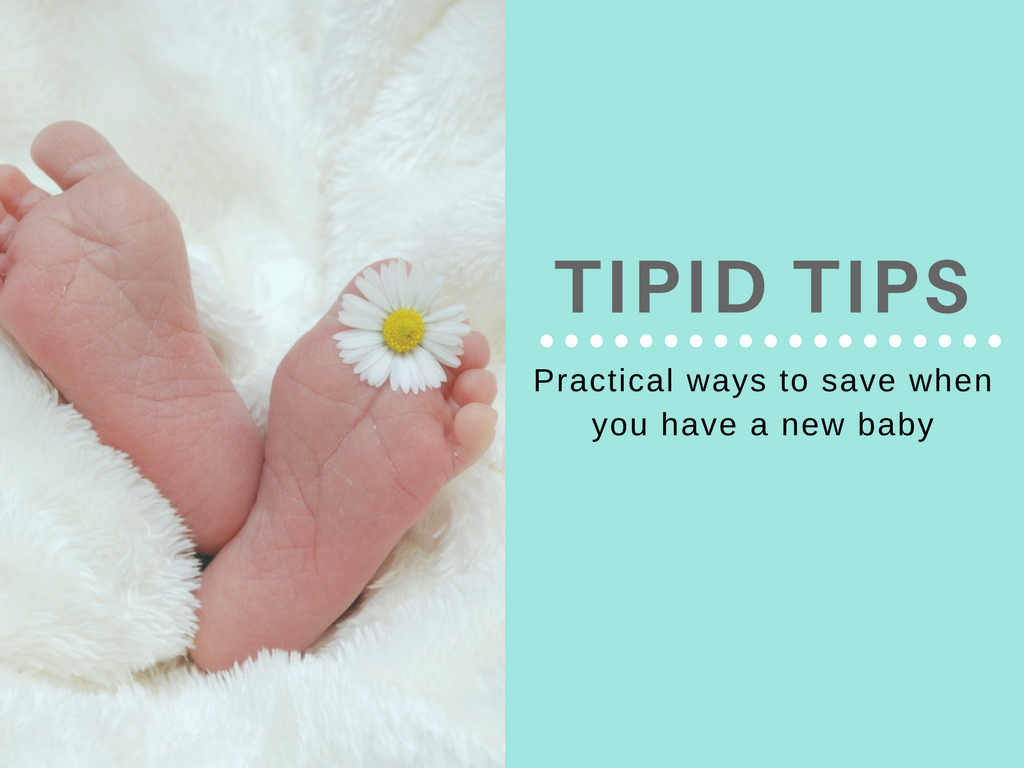 When I gave birth to my son, I wasn't able to get back to work or business right away. Limited budget talaga kami kaya nadiscover  rin namin ang iba't-ibang ways to save for our little bundle of joy.
Sharing with you some tipid tips to save money when you have a new baby: 
• Breastfeed your baby
Not only breastfeeding is healthy, it also saves us from formula milk expenses, bottle cleansers and a lot more. It can also save you from hospital expenses, since breastfed babies have higher immune system dahil sa antibodies sa breastmilk ni mommy.
(Read: https://tipidmommy.com/how-breastfeeding-helped-us-financially/)
• Use Cloth Diaper
We are not fully cloth diapering, but whenever we're at home or we'll just visit my Nanay or In-law's house, we just used cloth diaper. Eco-friendly pa!
• Avail Free Vaccines from Health Center
Vaccine Time is one of the most expensive part of having a baby, but you can avail free vaccinations at the nearest health center in your area. Some vaccines are not available in Health Centre, that's the only time we got those from my son's pediatrician.  Pero mostly naman ng need for the first year ay available sa Barangay Health Centre.
• Buy Clothes one to two size bigger
Babies grow up so fast. Like most moms recommend, get one or two size bigger than his/her current month so you can use the clothes more than once. Super true ito, ilan damit ni Zee ang once or yung iba never been used dahil napagliitan nalang.
• Buy Pre-loved Stuff
Oh I love Facebook groups! I was able to score great deal items from fellow mommies who are selling their slightly used and well-loved baby items – clothes, toys, books, cribs and more.
(Read: https://tipidmommy.com/how-selling-pre-loved-baby-items-helped-us-open-a-mutual-fund/)
• Join a Group Buy 
Because I also believe in investing in quality, I also get branded or known for durability items for my son before. Thankful that there are group buying mommy groups online. We're able to get a wholesale price kasi sabay-sabay kami umorder.
• "DIY" things instead of buying it
There many things we can "do ourselves" like steam cake for baby's monthsary, baby food, baby wipes and a lot more mommies. Thanks to the internet, we can search  different DIY projects for our babies online.
There you have it mommies! Hope these tipid tips can help you!
Please feel free to share if you have other tips for our fellow inays 🙂