On our family's journey to financial freedom, aside from investing on workshops and mentoring, we're also investing on good books.
Reading became one of my favorite me-time as a mom. Kung nababasa nyo na ang blog na ito mommies, you know that our family been through a lot of financial challenges that's why we wanted to be better stewards and learn more on how to be a better managers of God's resources. (Learning never stops…)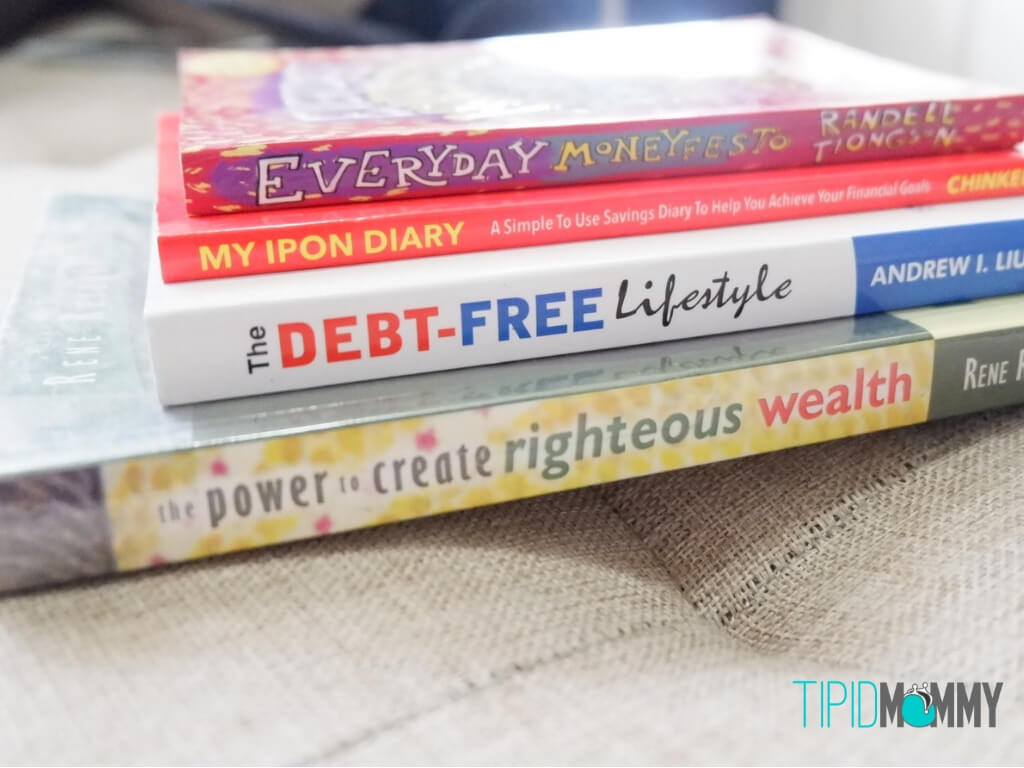 Money is a very tricky and controversial topic, that's why I wanted to read books about finance from Christian authors, because their perspective and tips are biblical and God-centered. 
Every author has different styles and stories to share, and every book has an eye-opening lessons. And what I love about these books, dahil sinulat ng mga Christian Authors may great deal of balance, on money and protecting our hearts from greed and accumulating wealth but more focus on being a steward of God's resources.
Here are some of the Financial Related Books that I love:
My Ipon Diary by Chinkee Tan 
Coach Chinkee provided practical tips on how to really take action in saving money.
It is well illustrated with free stickers pa to help readers na mag-start talaga to save money.
(Here's my full review about this book: My Ipon Diary Book Review )
Righteous Wealth by Rene Resurrecion
If you are into business, this book is a must read, Sir Rene gave relatable tips and shared money perspectives that will make you realize that the real purpose of material blessing is to be a blessing to others.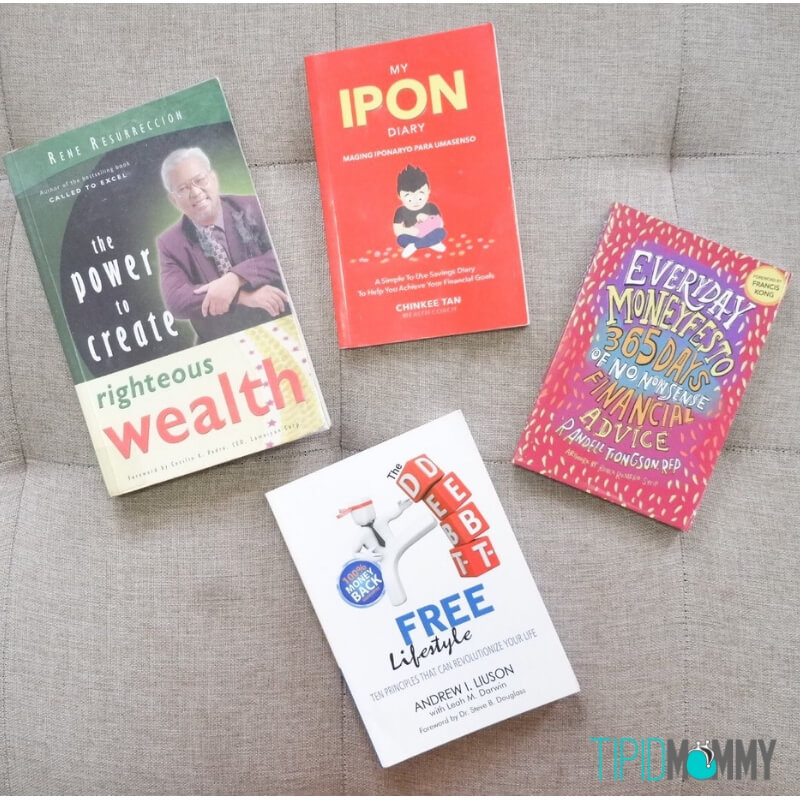 The Debt Free Lifestyle by Andrew
Sir Andrew is the former president of Cityland Group of Companies, if you want to live a debt free life, stay out of poverty this book is for you. Sir Andrew's examples are from personal experiences making it really relatable.
Money Manifesto by Randell Tiongson
This book is creatively package, may pages pa that readers can color, its a collection of 365 short but powerful quotes, full of wisdom about wealth and finances.
These books are really helpful and can play a big impact in every readers financial life. All these authors are filled with Godly wisdom. I'm sure after reading all these books, you will be inspired to take charge and be in control of your financial area.
I also suggest reading it together with your spouse, para sabay kayong natututo and sabay makapag paconceptualize kung ano kung mga pwede nyong magawa na action steps.
What about you mommies? What's your favourite finance book?