My son saw "Disneyland" on youtube months ago and since then, he keeps on asking me when are we going to Disneyland.
And even while he was still a baby, it was already one of my desires as a parent to bring him there someday.
Nakakatawa nga kasi he thought one tricycle ride away lang ang Disneyland (hehe).
And since, our current resources cannot afford to take him to Disneyland this year.
We thought of using the Peso Sense Ipon Challenge for his Disneyland Dream.  So our Disneyland trip is no longer just a wish but now a goal.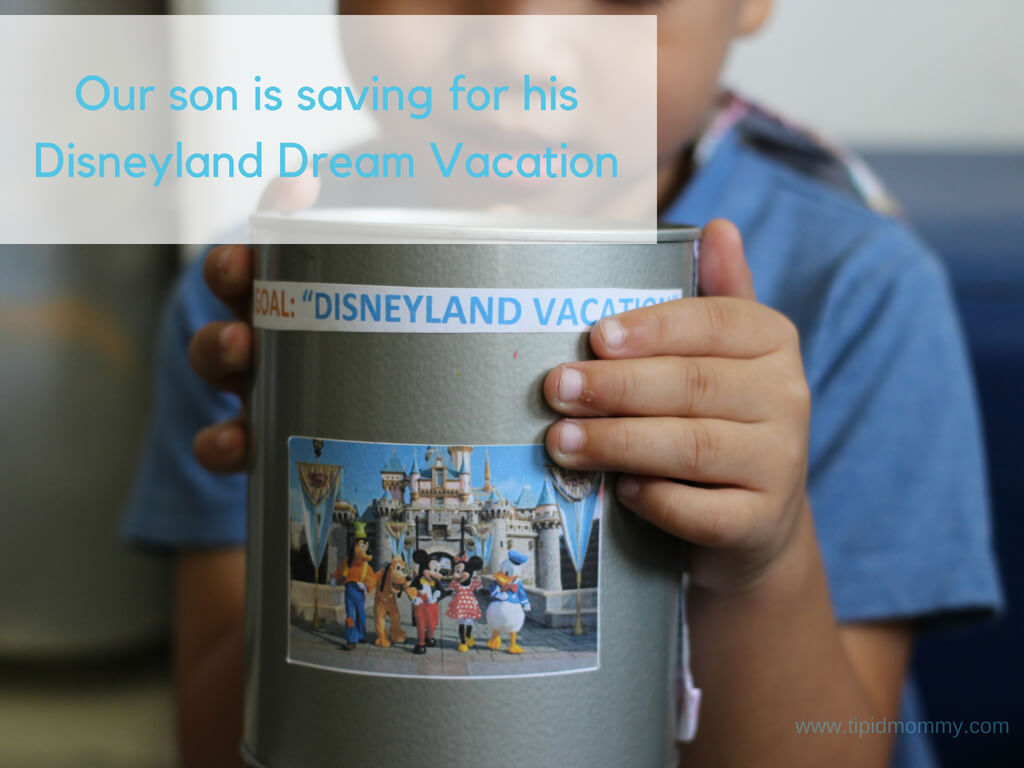 Originally for one year lang ang challenge but since first year din ni Zee sa school we are currently adjusting our budget pa (alam ko, moms with schooling kids ay relate) kaya sabi namin mag-asawa ok lang kahit abutin kami ng two, three years or more to complete the challenge. What's important ay mapuno sya and matapos namin ang challenge.
Nakakatuwa kasi there are characters being modeled to kids in saving: 
Delayed Gratification & Patience – our child can learn the value of waiting, hindi rin sila lalaking spoiled because they can't have what they want right away. They will learn that good things really take time.
 Dreaming Big Dreams – by saving, our child can see that its okay to have huge and giant sized dreams.
Goal Setting – saving for something can turn that "something" from a

wish into a goal

. By saving small amount consistently, our children can see that big goals can be achieved by one small step at a time.
Prosperity Mindset – instead of saying "naku anak, wala tayong pera pang Disneyland pang mayaman lang yan", by saving for their dream, our children will have a prosperity mindset instead of poverty mindset.
One technique that was shared to us is to teach our children to look unto God, not to us as his parents for provision. So aside from saving, we are teaching our son to pray for his dream.
Because God is our Source not our jobs or businesses that's why we are confident that maybe not on our timeline but in God's time, this dream of our little child will do come true.
(Read: https://tipidmommy.com/kids-savings-account-in-the-country-and-how-to-open-one/)
We also love that he can learn about the Philippine Currency because of the challenge and saving. He'll have to mark on the coin bank what denomination he will put in.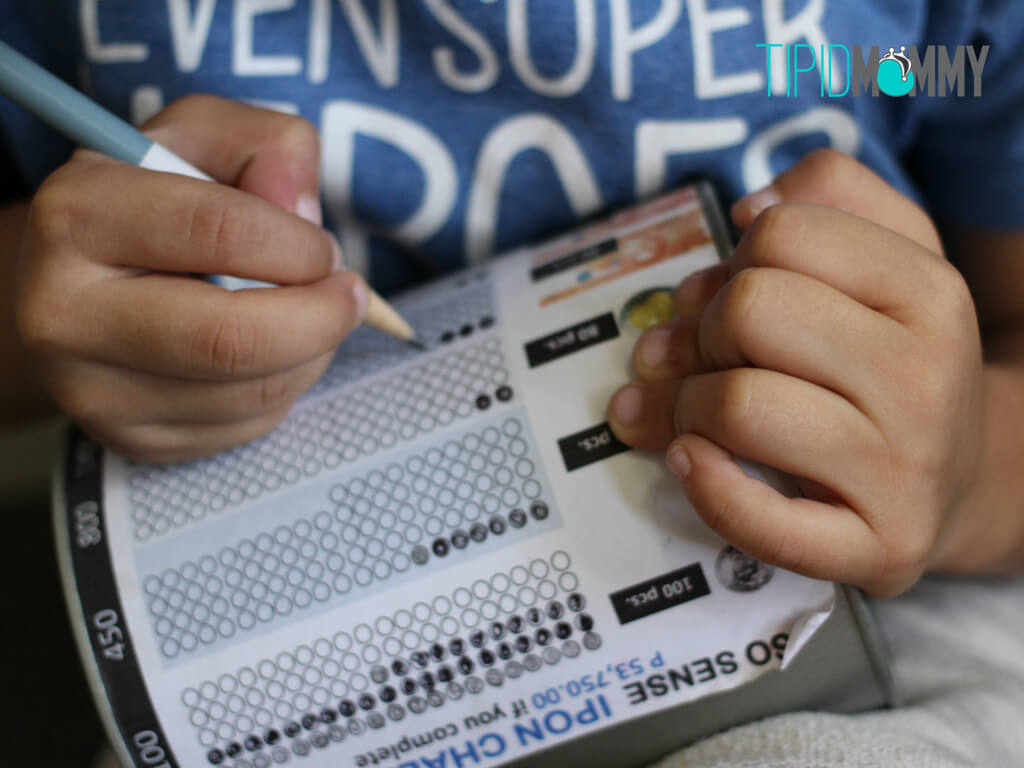 We put a Picture of Disneyland on the coin bank to remind our family especially our child about our ipon goal.
So gets nya kapag wala munang trip to fastfood, new toy or ice cream palagi. Because we are saving for something. We try to reduce our expenses so we can give him weekly money allowance to deposit on his coin bank. When someone blesses him with monetary gifts he will put it on his savings. We also sell some of his stuff online. He even helps me pack online orders (hehe).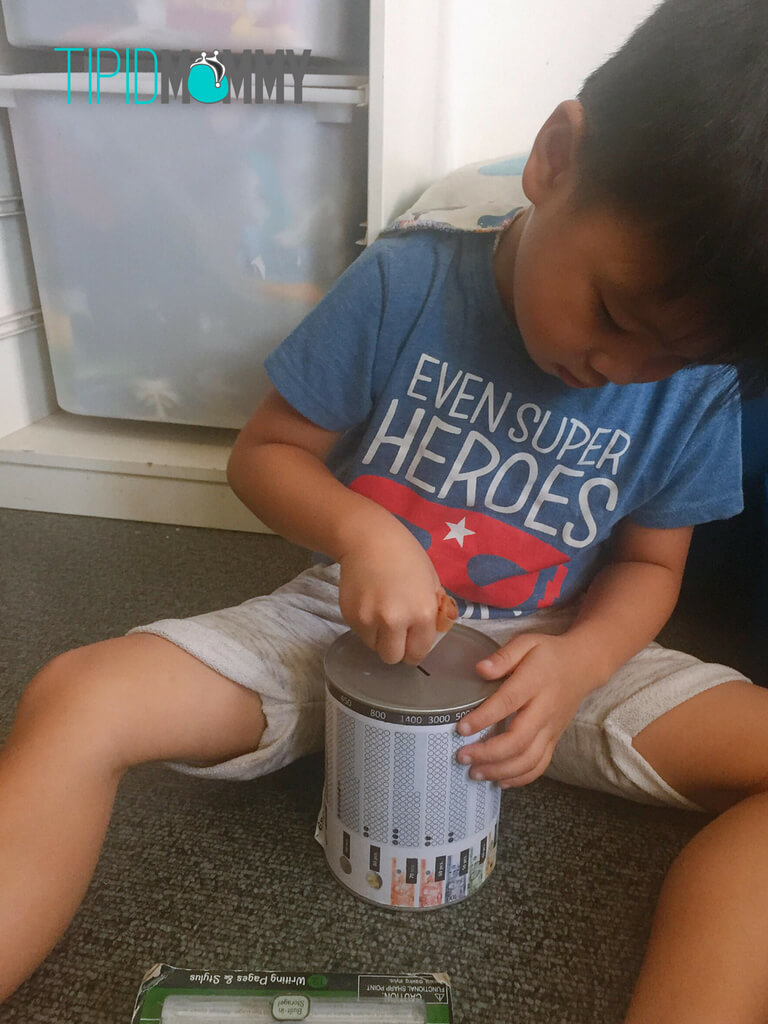 I can't wait to update you mommies on our progress. You can try this with your child too.
It may not be a Disneyland dream.. maybe they are praying for a bicycle? barbie? doll house? a robot? or a vacation for the family?
Try saving for it with your child 🙂