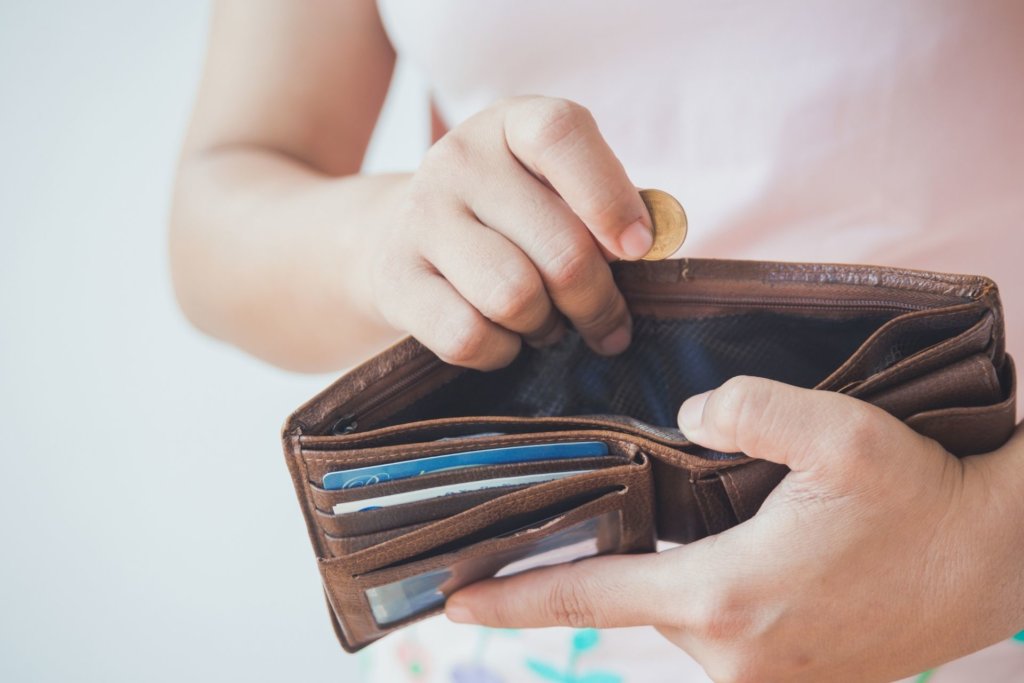 Almost everyone I know, experienced financial crisis and stress in some point of their lives.
Lost their job, business failure, investment scam, debts and a lot more.
My husband and I have experienced financial crisis, not just one from above event list but all of them, yes. Financial problem after another. (That wallet is our living evidence hehe.)
On our attempt to build a steadier income, we've ventured to different businesses, But not all went well, after few years of operation we've decided to close our small salon business, then we've been scammed by someone who manages our permits and left us with piled up government penalties, my husband's freelance job got off season too during that time.
So imagine kung gaano ka-stressful iyon for us not to mention that we are just starting our family (I just gave birth to Zee) that time.
Here are some of the things that helped us survive during our financial crisis:
Tap to the Real Source
During financial crisis, our business closure and job loss, there is one thing we've realized, these resources are all temporary. Jobs and Businesses are just God's channels but He is the blessor behind it, He is the real Source. So we've decided to live in faith that even though it doesn't look clear yet, we hold on to God that He will provide and restore everything we've lost.
"Look at the birds of the air, that they do not sow, nor reap nor gather into barns, and yet your heavenly Father feeds them. Are you not worth much more than they? Matthew 6:26
Discuss the Family's Financial Situation
Open communication with our spouse, even with our children who are old enough, about the current financial situation. So each family member will understand some lifestyle changes and even help in coming up with a solution.
Strategize and Start a game plan
After discussing the situation, come up with a solution or a plan, how to increase the income? what side business or work we can start? What are the important expenses in the family? What debts need to be settled first?
"Remember we cannot control the circumstances in life but we can control our attitude and response to our circumstances"
Create a Budget
If you do not have a budgeting plan yet, you need to start creating one especially during a financial crisis.
The Zero-Budget Rule of Dave Ramsey helped us a lot.
Let's say P22,000/month ang income ng family kailangan i-assign ang every peso and walang matitira na walang assigned expense or saving designation. This is to avoid overspending or spending in wrong category.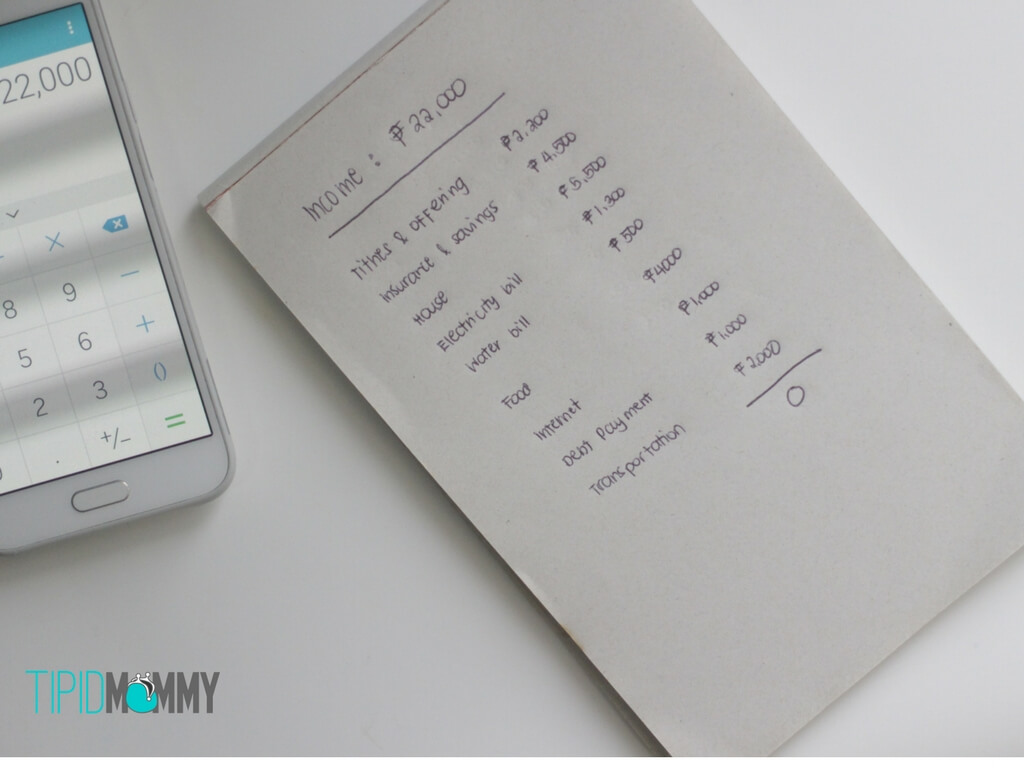 Downgrade Lifestyle
This maybe one of the most painful part of facing financial crisis, to downgrade our comfortable and "nakasanayang" lifestyle.
I know how hard this part is, but we need to really classify our wants and needs.
Check out the unneccesary expense that your family have. In our case, cable tv, eating out, postpaid subscription and a lot more. Ilan months kami di nag-mall at kumain sa labas noon.
(Read: Simple Steps to Frugal Living)
Sell pre-loved items
One of our strategies is to earn from our pre-loved items. We took an inventory of the items we can let go and sell for a cheaper price. It became a blessing to someone and a big help to our financial situation too. Our earnings went to debt payment and for our monthly budget.
Check what you still have
Skills audit! Write down all your skills, what skills can you offer online? What part-time job can you try? What business can you operate from what you have? Those are the questions we've asked ourselves.
We saw our dusty printing equipment so we started selling t-shirts and clothes online again and it really helped us a lot.
(Read: Why I am still thankful going through "not so ok" financial season)
Never compare, never blame
In this social media era, where in we can see our friends or schoolmates post online – personal achievements, new car, new home, the latest gadgets and their family vacations. This can make us feel bitter and we can even feel "self-pity" during financial crisis, but let's guard our hearts against any bitterness and be happy for others instead. Besides, we also do not know the behind the scene sacrifices and hard work they faced in order to achieve those things.
As the famous quote say "comparison is the thief of joy"
Ask and accept help
During the lowest point of our lives, we also learned to be humble, we asked tips and advises from different people. Kahit hindi naman monetary help talaga, other people's wisdom and practical tips can help a lot.
We will be forever thankful for the people who shared advices and tips to our family during our lowest point. (These are our Church Leaders, Friends, even Mr.Chinkee Tan & Ms. Christine Bersola-Babao)
Stay grateful and never lose hope
Financial crisis lessons can either bring out the best in us or rob us deeply.
Let me share with you a story I've heard,
There were two prisoners on a cell, one night, the other one is looking at the bars and accepted that he will grow old and die there inside the cell, while the other one is looking at stars outside the bars believing that someday he will go out and start a new chapter with his family.
By counting our blessings, staying grateful for what we have and keeping our faith that the financial crisis will just be a temporary season and just a test of character, we will never lose hope that brighter days are yet to come.
Are you currently facing a big financial crisis? Or have you overcome one? What additional tips do you have for others who are facing financial crisis and stress right now?