My husband and I have been through a lot of financial trials and lessons. And we promised ourselves that we will try our best not to forget the lessons we learned back from those season of huge financial stress – debts, piled up bills on due dates, savings drained, being scammed, unwise business decisions and a lot more..
One of our financial goals is to live within our means, so we can also honor God in managing our resources, stay out of debt and live a legacy of good financial stewardship to our son.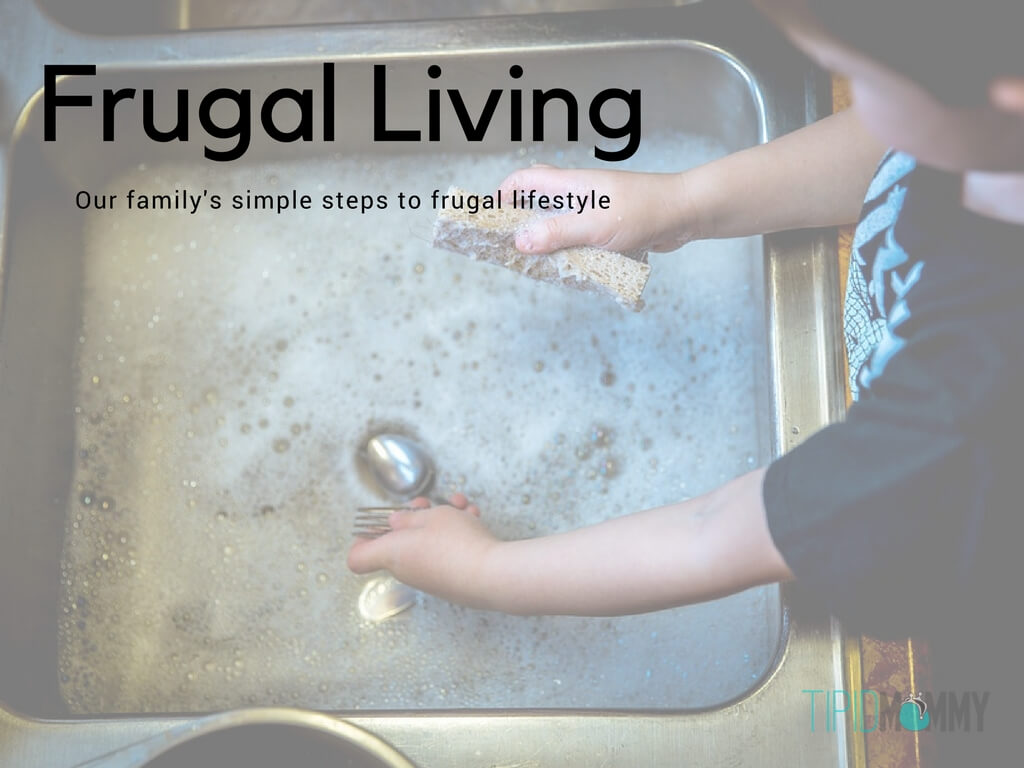 We are not really living that grand before, but one thing is sure, there are months that we are spending beyond what we earn. So my husband and I have decided after facing the consequence of our mismanagement of our finances, to check our current spending habits and we've realized may ititipid pa kami.
For us, Frugal Living is not really cheap living, it is about being mindful about our spending, and checking practical alternatives to get best product or a good deal. Hindi naman kuripot, practical lang. hehe!
Here are some of the first things we did that might help you start your journey to "frugal" or

"tipid"

living:
 1. Cut off the cable TV – we said goodbye to cable channels for almost 4 years now, we also survived without a Tv for two years because our old one resigned already (haha!) until someone blessed us an LED TV last Christmas. We saved P650/month by cutting of the cable service. (Excluding the electricity cost we saved for not using the TV. hehe)
2. Prepare your meal plan ahead – food budget, dyan kami palagi nag-oover. We love to eat! Who doesn't? but since we are trying to live within a budget, we started to plan our meals weekly and it really saves us time and keeps us on the budget. When we have a meal plan, I've noticed, we were able to avoid unnecessary grocery expenses na hindi naman kasama sa meal plan for the week.
3. Less eat out –  aside from preparing the meal plan, we just schedule our"eat-out day"only when we will celebrate something special or during the busiest day of the week. Napansin namin na ito ang pinaka malaking leakage ng budget namin kaya ito ang una namin binawas sa expenses namin.
Let me share with you something about when we went to Manila Zoo last September for a simple family bonding. Instead of eating out, nagbaon kami ng food para parang picnic style. Because imagine mommies, 1 extra rice sa restaurant cost almost 1 kilo of rice, di ba?
4. Consider generic over branded – after many times of canvassing for the most affordable options we've found out that some generic brands are far more affordable but with same benefits and close quality. Mayit be medicine, household cleaning, etc.
5. Hello Palengke (wet market!)– we prefer going to public market too especially for vegetables and fresh meat mas affordable talaga and sometimes may dagdag pa from suki. Pero minsan nag=gogrocery pa rin kami because hindi complete ang palengke dito sa malapit sa amin pero dapat tipid grocery shopping parin.
(Read:  https://tipidmommy.com/grocery-shopping-tipid-hacks/)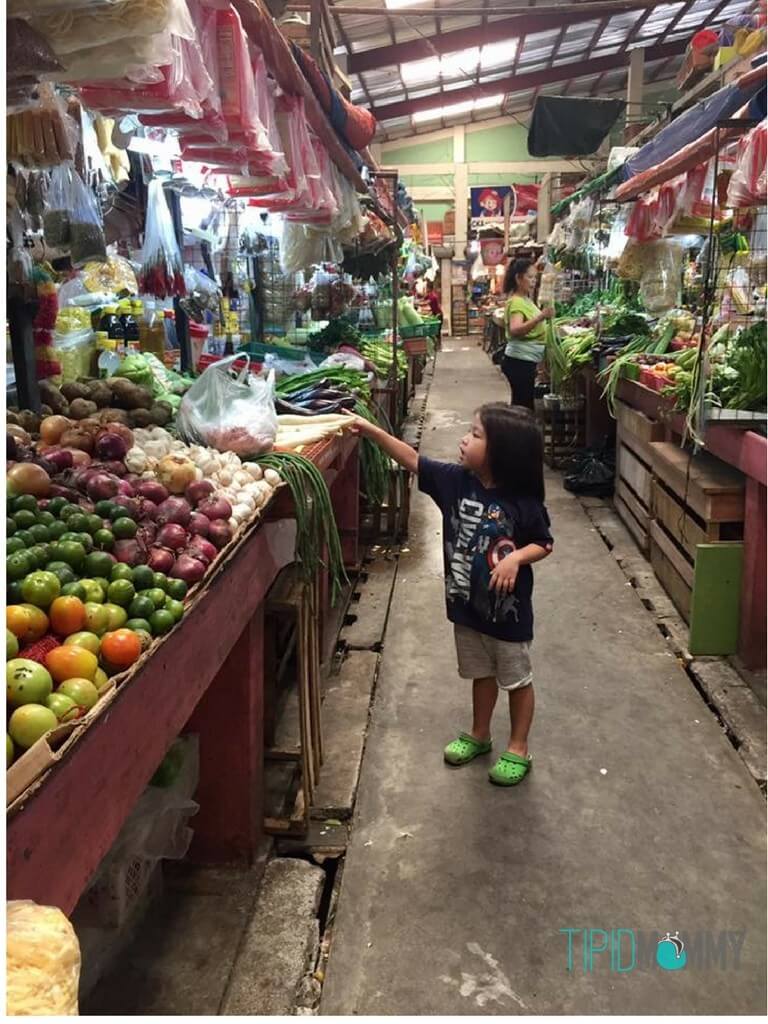 6. Needs Vs. Wants – we've learned to honestly categorize our spending to our wants and needs. That's why hindi ko na pinipilit na needs ang "chocolate chips" haha! But kapag maikli ang kumot matutong mamaluktot di ba? By carefully checking the things we can put on-hold while working on making the income higher, we can minimize our spending.
But of course, we can still reward ourselves, pero sa kaya lang ng budget namin. By allocating a certain amount for our "happy fund",we've noticed na very effective sya sa pagtititpid unlike impulse buying.
7. DIY it! –why buy if you can make it? For minor home repairs, thanks to youtubers who are so generous in tutorials. I also learned to alter our own clothes and even upgrade the home look "on a budget".
8. Choose energy efficient home appliance – we've switched to LED bulbs and to an air-condition with econo feature, and if not needed naman, we just use electric fan. We switched off and unplug appliances that are not in use kasi meron pa rin yung effect sa kuryente kahit hindi nagana. Isa din sa plan namin ang magswitch sa inverter washing machine and refrigerator pero mag-iipon muna kami ng pangbili hehe.
9. Review all postpaid plans –I cut my other postpaid account and got one with a better bundle deal, so check your current provider and if postpaid is not necessary naman, maybe going prepaid is a better option.
10. Grow your own food –we are living in a townhouse type house, no garage but thankful we are able to grow our own plants in pots ("paso"). It helps us save from food expenses.
We have basil (alam nyo na bakit lagi ako nagpepesto haha) spring onions, malunggay (we make our own malunggay powder), kalamansi, chilis. We are still waiting for our eggplant, ampalaya, bell pepper and lemon sana mamunga na. Haha!
Try checking the nearest plant shops in your place or research how to grow plants. Start with plants that are not high maintainance. Sayang rin ang matitipid sa Malunggay and kalamansi expense di ba?
There are a lot more practical tips I have sa pagtitipid but these are some of the first steps we did on our journey to living within our means, as most financial coaches say, one of the keys to financial freedom is to spend less than what we earn.
Do you also love frugal living?
What first step do you want to start this week mommy? Or do you have any additional tips? Let's talk about it tipid mommies.