Busy. That's the new norm.
And busyness would always result to burn out or the feeling of being drained inside.
I know how it feels. Ramdam ko kayo mommies, juggling the roles of a wife, mother (without a househelper), managing a small business plus part-time job as a freelance writer/blogger and a lot more roles that we, women have.
I stared at my calendar and was surprised that there was no time for me where I can just stay at home and be still. Parang on the move everyday. Minsan sa car na nag-aalmusal. And as you all know, bitbit ko palagi si little boy so pati sya busy rin ang calendar. I found myself always rushing, "taranta palagi" and "aligaga".
Until I've decided that this can't be our family's normal life or routine. I don't want to rush everyday and model a hurried life to my child. So timely that I've read this book entitled "do less and be more" I love how this book shared the power of focus.
Minsan kasi may mentality tayo na kapag busy, mas productive tayo. But sadly, hindi yun totoo more often than not.
So I listed down some of the things that I love from the book:
We need focus to be really productive.
I also remember a conversation with a friend, we cannot catch two rabbits at the same time. We need clarity and focus to be really productive. Tayo pa naman mga babae mahilig tayo mag multi task di ba?
We need to be fully engaged

.
Hindi yung kausap tayo ng asawa natin or anak natin pero nagcecellphone tayo.. ouch ano? Sobrang low quality ng work ang nabibigay natin dahil marami tayo masyadong jinajuggle na bagay.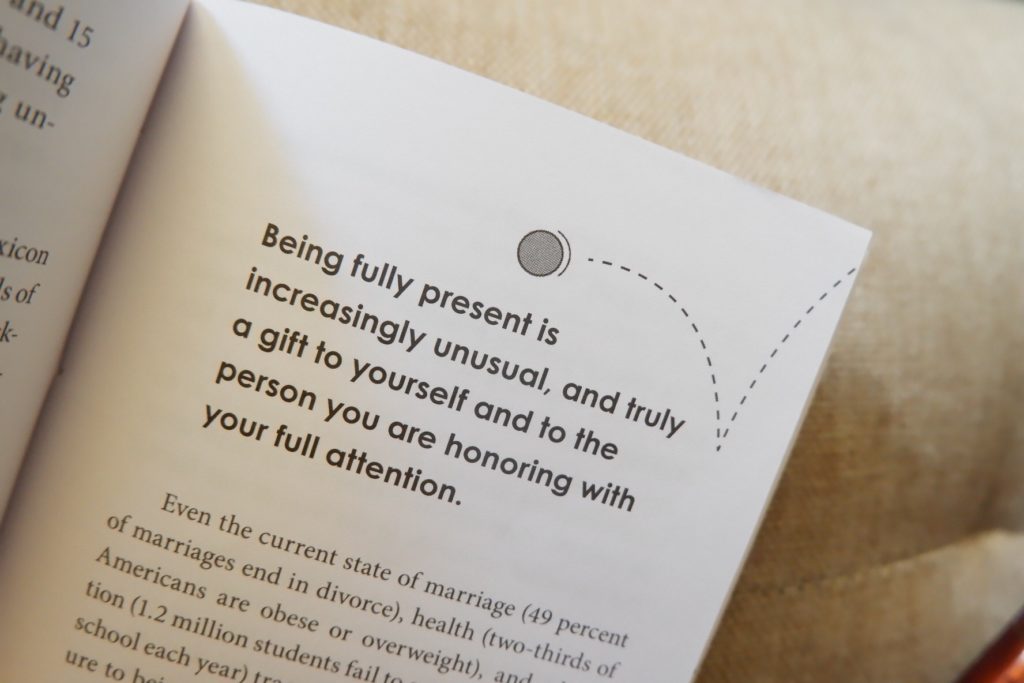 Don't be too busy about to everything and forget to talk, interact and spend quality time with the people God placed in our lives. Wag tyo mawalan ng time maging fully connected sa mga mahal natin sa buhay.
Net worth versus life worth?
"Too often we value our stuff above our health, relationships, spiritual vitality or life itself. We sometimes believe that our financial health determine our overall success."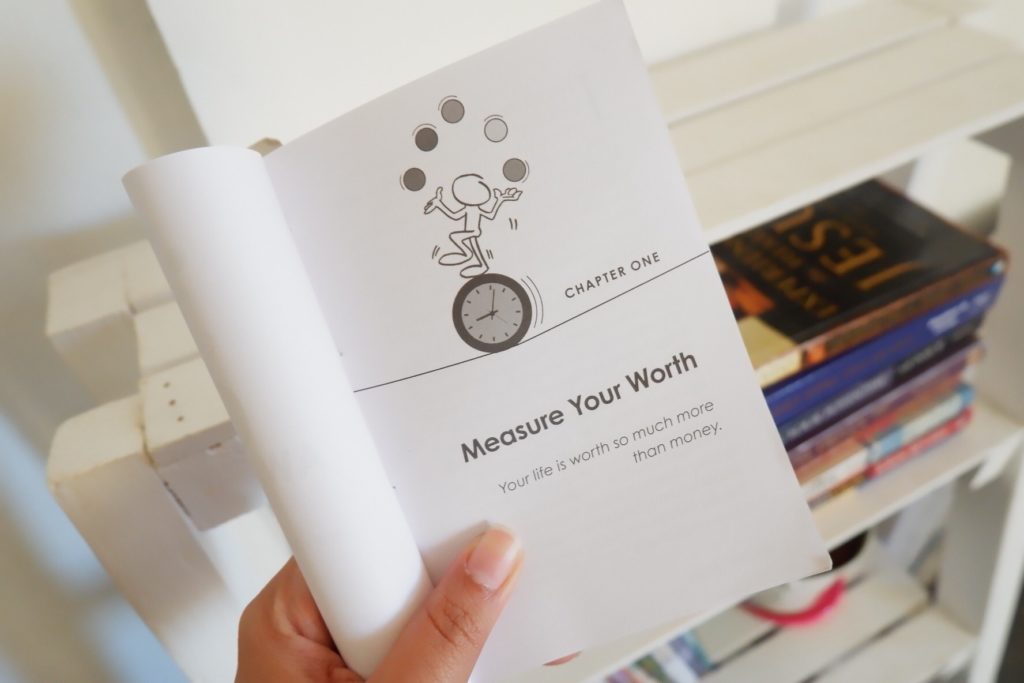 "An abundant life is that healthy but elusive blend of play, work, friendship, family, money, spiritual growth and contribution."
Yes, hindi dapat mawala sa picture ang family and spiritual growth dahil sa ka-busyhan sa work. Dapat may time din for leisure hindi naman kailangan serious mode palagi.
What do we value more? Our Net worth – material wealth? or our Life worth – is your spiritual wealth?
Do what matters, your values determine your choices.
Knowing your values as a family will help us decide more efficiently. It empowers us to say yes to what matters and no to unimportant things.
Hindi na tayo yes person at overcommitted. Itong ito ang problem ko sa sobrang hiya ko mag-no noon napuno ang schedule namin. Kaloka!
Pero ganun talaga ang life, sa mistakes tayo natututo di ba? We learned that as a family, our top priorities are first God, then family. So when we are making decisions, it is easy for us to say no when our top 2 priorities will be compromised.
(Read: https://tipidmommy.com/the-art-of-prioritizing/)
Calling begins with knowing who you are and how you're wired to contribute
Who you are uniquely called to be? Hindi natin kailangan ireplicate ang calling ng iba, or gayahin yung mga advocacy ng ibang tao?
We are all unique, with unique background and experiences. We need to pray about it, that God will reveal His personal calling for us. We are called to contribute, to serve others through our unique gifts.
Quiet time with God In our busy, crowded life.
As a Christian, it is easy to fall into a trap that we are so busy for the kingdom and forgot about our King.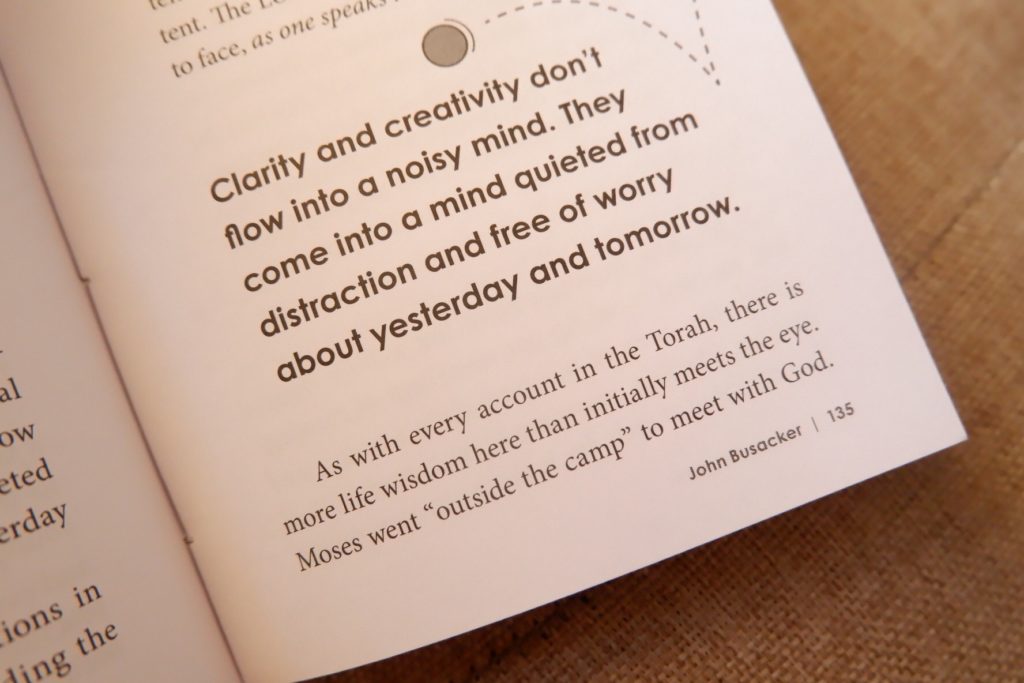 Like Jesus, we need to go out of our routine, out of the crowd and be in a quiet place. Wala munang meal plan sa isip at laundry inays. Calm, quiet and still moment lang with the Lord.
It helps me a lot na nauuna ako gumising sa boys ko, 30 minutes quiet time with God or I call my "meeting with my Boss" para wala pang noise sa bahay kahit saan spot lang ng bahay na tahimik.
How this book helped me on my road to minimalism?
Hindi lang stuff sa bahay ang binabawasan namin, even in using our time. We are trying not to be overcommitted, we are praying to be better stewards of our time. Honestly, we had to close two small businesses to simplify our schedule.
I can "guiltfree" say no to things that don't matter, or kung hindi related sa values namin or may tatamaan na mas important commitment. It somehow helped me to see my calling and strength clearly and paano ba ako magiging blessing sa iba through my God given gift.
Helpful yung mga exercises or application part every chapter ng book. Pero syempre work in progress din ako dito mommies and praying we can apply everything and every tips in the book.
Where to buy?
You can get the book at CSM (available din sila sa Lazada and sa National Bookstore)
Sulit ba?
Yes na yes!
Pang working mom lang ba ito?
No, even stay at home moms/dads and single women can benefit from this book.
Hope you've learned something from this post, mas marami pa kayo matututunan pag nabasa.