Back in 2011, my husband and I were engaged to be married, we heard from a financial seminar to keep a shoe box and put all our receipts there to track our monthly expenses.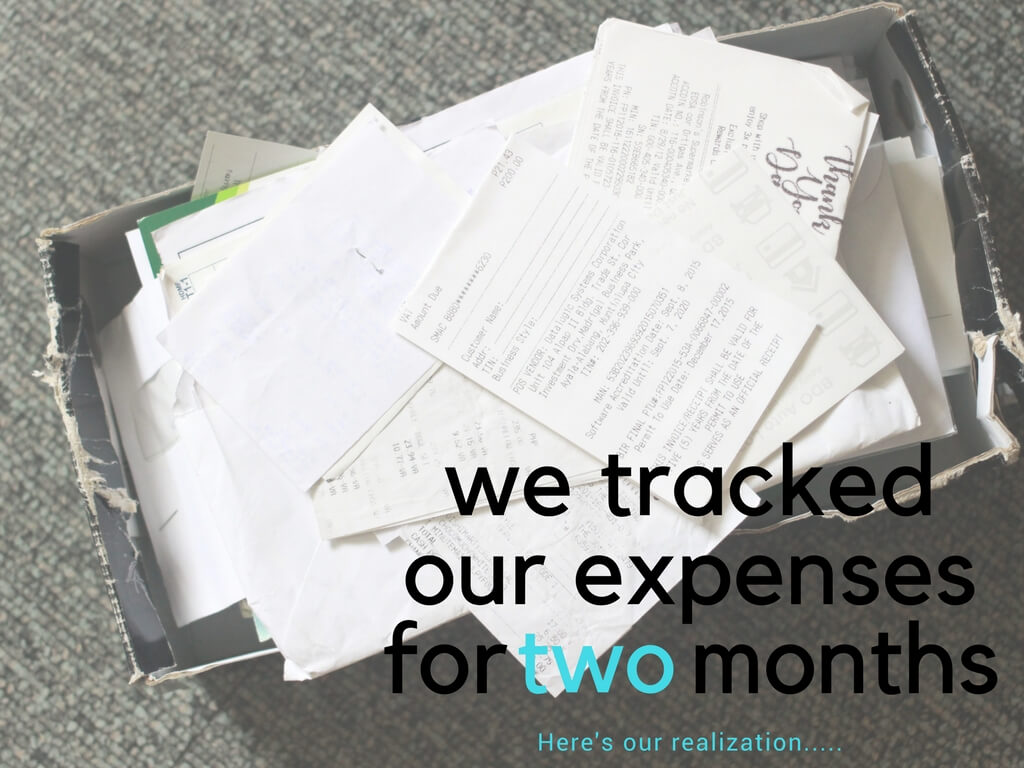 After attending that workshop, I immediately bought a pen and paper to track our expenses (wedding preparation) until I was able to form this new habit.
Fast forward.. we got married.. I got pregnant and here comes our newborn baby I'm sure relate kayo sa sleepless nights, yayaless living.. I honestly felt tired during that season and one of the things I stopped doing is to record our expenses..
Until year 2015, My husband and I faced financial struggles so one of the first questions that we asked ourselves is..
"Saan napupunta ang pera natin?" 
Wonderer kami that time on where our money was going.. so we've decided to record our daily spendings again, as in every peso na nalabas sa wallet or bulsa namin, even mga online transactions through online banking etc. but this time through a mobile app na, kasi I'm sure hindi ko na kakayanin ang paper and pen method while chasing a toddler hehe (I downloaded the app : Expense Manager  , but there are many other free app that you can explore)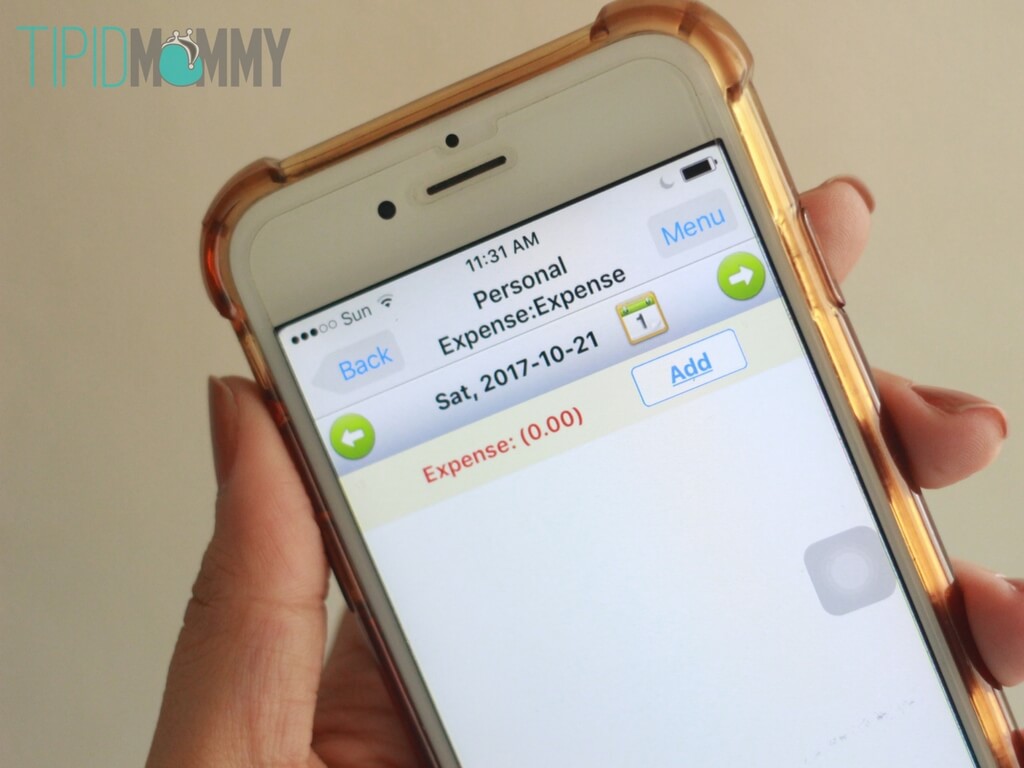 Here are some of our family's realization and why we think every family should track their expenses too: 
Keeping a habit of monitoring our expenses may take time but its worth it. 
There were days that honestly, I don't want to record our expenses for because I want to do something else. (minsan I skip logging expenses for consecutive days) But I found myself talking to myself "Mag fi-facebook nga ako ng ilan minutes, tapos magrecord ng expense natatamad ako". So go ulit..
Because of our determination to manage our finances better, I was able to stick to rebuilding this habit. It is true indeed that painful experiences can be character building season.
And I am so happy, until now I am doing it! Yahooo!
Tip: It takes 21 days daw to form a new habit, try a 21-day tracking of spending challenge yourself
We're able to discover our main money leakage
Our main goal why we wanted to track our expense is to see where our money goes, so we can better allocate a budget for the succeeding months.. at nakaka-shock talaga.. hulaan nyo saan kami pinaka-nagulat na expense?…
Food Expense! Waaah!
Yung simpleng convenience store trip and drive-thru sa fast food, kapag magkakasama na pala per month umaabot din ng halos 1,000 (Uy, pangbayad na yun ng internet!) tapos minsan magdadrama ako wala 'man lang akong pang pedicure na 80 pesos. Meron pala kaso pinangkain ko lahat!
Napapa-inhale exhale nalang talaga ako sa wrong spending habits namin noon..
        3. We became extra mindful now 
So after discovering the shocking truth on where our money goes.. We started to commit to new spending habits.. we don't just want to know it, we want to take actions about it.. In terms of our food expense, we started to make a meal plan ahead, choosing an affordable alternatives para mas maka-save like Palengke nalang muna instead of groceries, also since eating out ang main na nagpapalaki ng food expense namin, we just schedule our "Eat Out Day" and nakakatuwa kasi something to look forward pa sya ng family namin once a month.
(Read: Simple Steps to Frugal Living)
We also started an envelope system sa food category muna that time, para hindi kami ma-overwhelm sa changes sa budgeting system namin. And it works!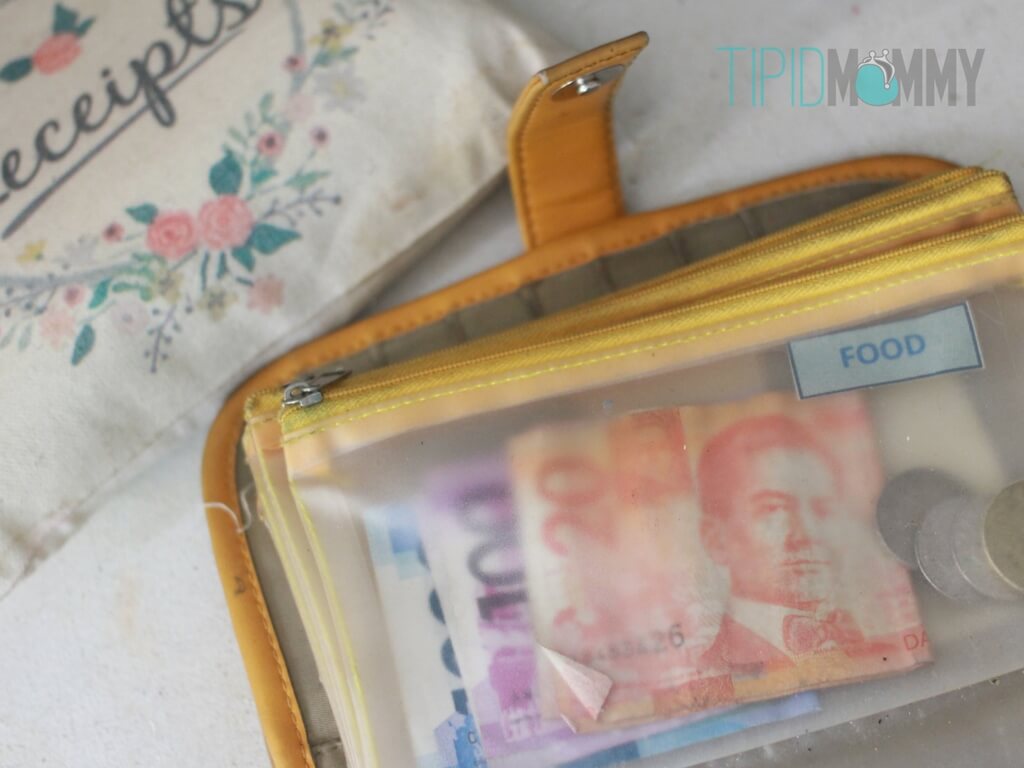 After months.. nabawasan namin ng 30% and food expense namin, then now after 2 years we're able to stick to our alloted budget na.