Are you preparing for your Christmas list?
Thinking of meals to prepare for the family…
Gifts to bless your loved ones and friends…
Let's make it a little more organized mommies, into a one-page Christmas Planner.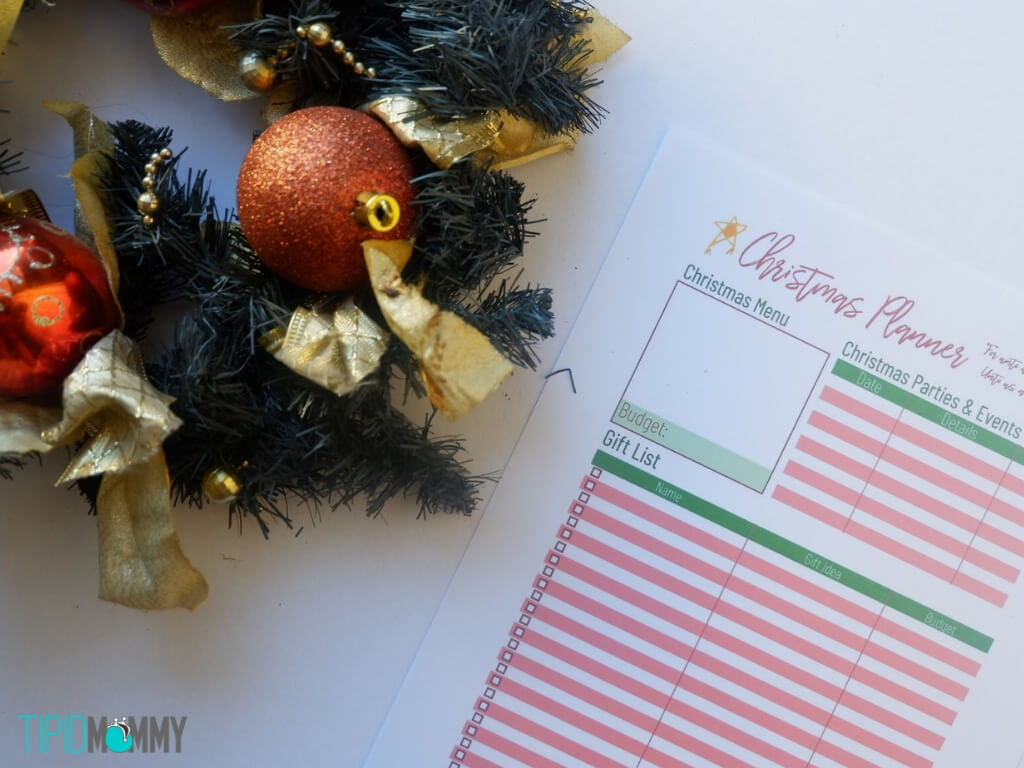 My husband helped me designed this printable mommies, simple lang sya, to help you organize your plans for the holiday.
MEAL PLAN
A small portion for your Meal Plan. Discuss it with your whole family. What do your spouse and kids wanted to feast on the Christmas Eve and Christmas Day? White or Red Sauce? Chicken or Seafood? Don't forget a Birthday Cake for Jesus!
(Read: How to have a budget friendly Christmas)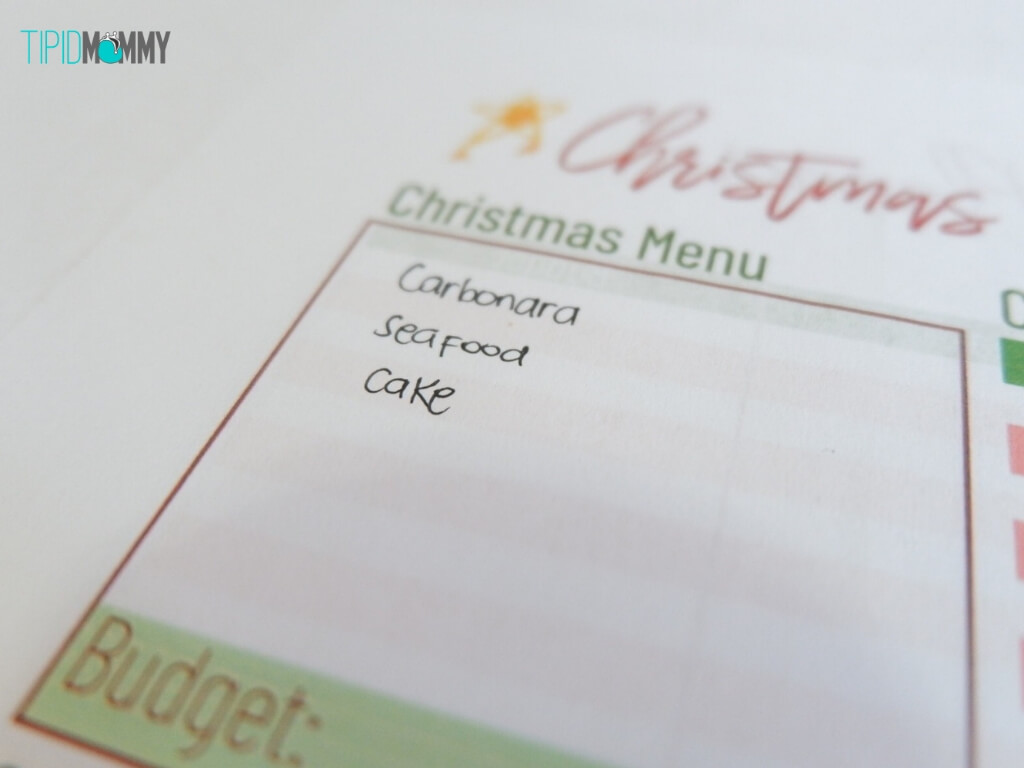 Here in our country, we can all agree, na hindi lang isang party ang pinupuntahan natin,
By recording the Christmas Parties and its equivalent fees, we can also include it in our budget and by doing this, we can also avoid overcommitment if mag-ooverlap yung event's date.
PARTIES TO ATTEND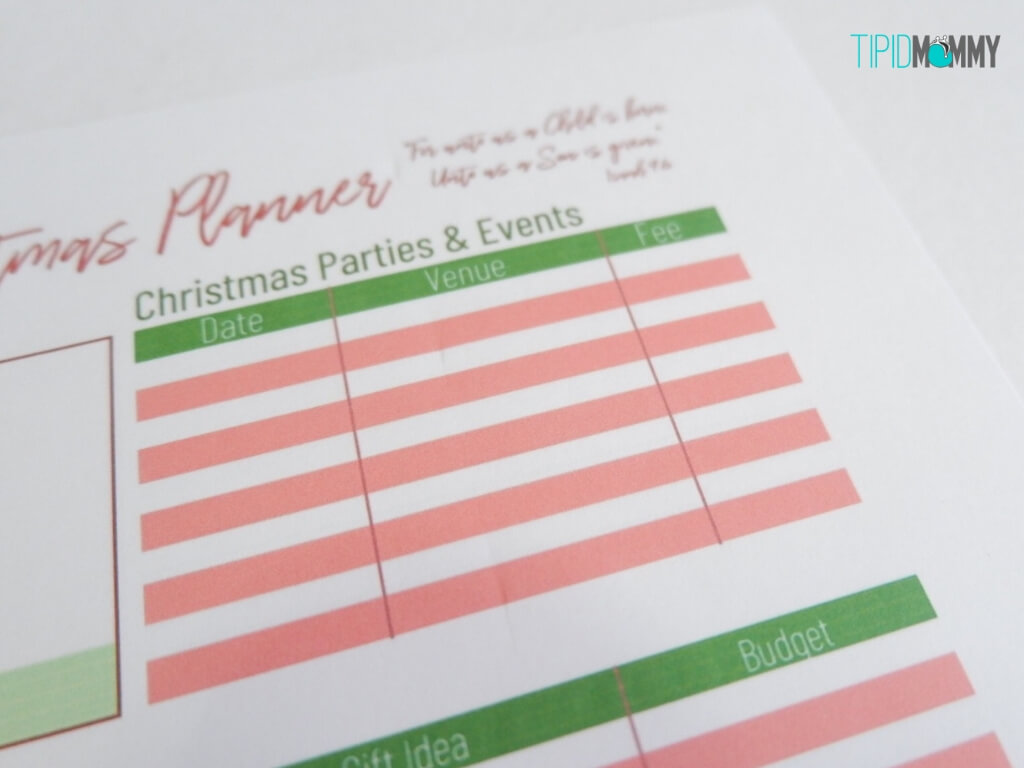 Tip: Including a bless a family tradition, or donating to a charity is one good Christmas Tradition for every family.
GIFT LISTING
And of course, Christmas is the season for sharing. A gift listing portion, for the people your family want to bless this year. This is where you can put your gift ideas and your projected budget for each gift to avoid overspending.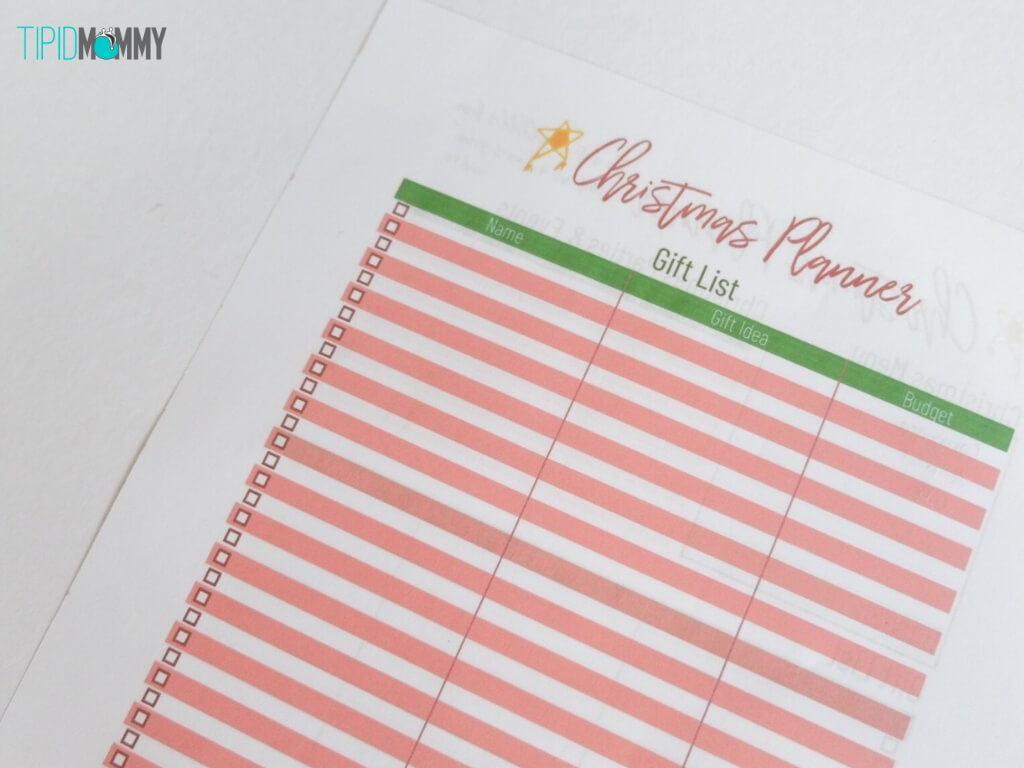 Money Tip: We don't need to be in debt just to prove people that we love them, a simple card, DIY gifts and time will do.
Are you excited to plan your Christmas Holiday mommies? This is my very first FREE printable on the blog. Download yours now!
Download your free Christmas Budgeting Planner HERE
Please use the hashtag #ChristmasOnABudget when posting your printable 🙂
Let us not forget mommies, that more than the Christmas lights, decors, gifts and parties.
Christmas is the birth of our Savior Lord Jesus Christ, God's only son, who humbly came here on earth, by His blood and because of what He did on the cross, we are forgiven, and we can have eternal life if we will accept Him as our Lord and Savior of our life.
Have a meaningful Christmas! Enjoy the Planner mommies!