As mommies, we are all interested on how we can prolong our fresh fruits and vegetables
And for moms like me na maliit ang freezer space, I cannot store all the veggies inside the fridge. Kaya sa chiller part lang ng refrigerator.
Thankful that aside from the most common blaching and freezing the veggies, there are also some creative ways we can store of vegetables at home.
Sharing with you mga inays some techniques that I've explored this quarantine season:
Not all vegetables can be placed inside the freezer especially ang mga watery vegetables and fruits like – cucumber, watermelon, lettuce nag-iiba ang quality nila kapag frozen. Kaya what we can recommend is to use Cling Wrap for your lettuce, cabbage and watery veggies and fruits parang sa supermarket style.
I've learned this tip from our mom community "Tipid Living". We can also use foil for vegetables, sinubukan ko sa okra at talong and it works! Almost a week na pero fresh pa din ang vegetables. But honestly, parang magastos itong tip na ito so hindi ko din masyado ini-encourage 🙂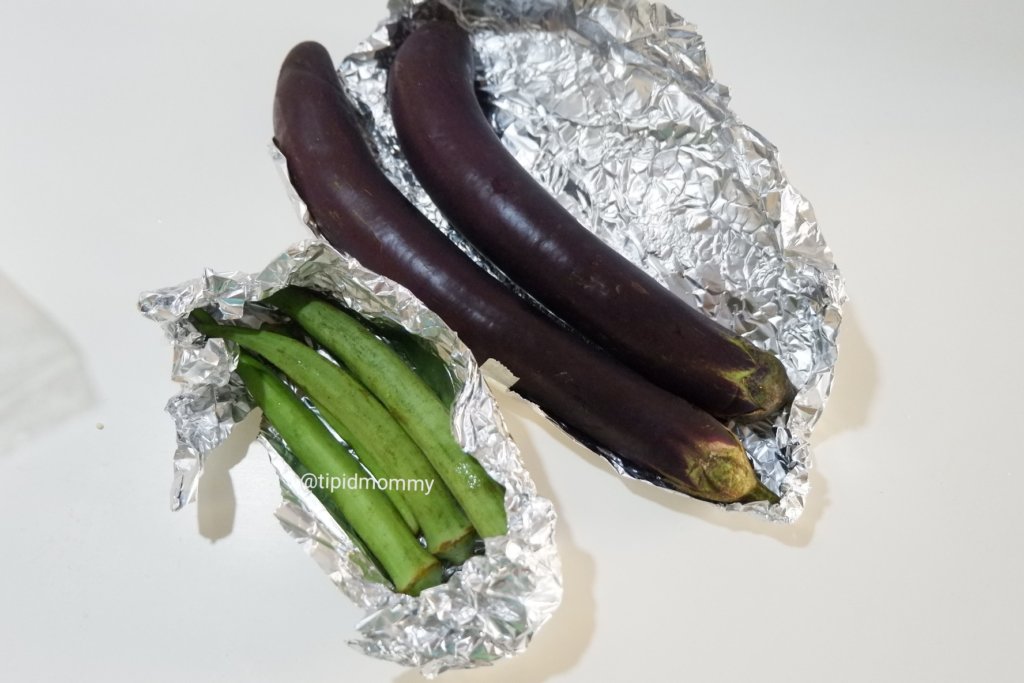 Water in a Jar Technique (Garapon)
I can still recall our science experiment before, gumamit kami ng salt, water and jar to preserve carrots and sayote.
This time, water, sliced carrots sa glass jar ko nilagay and for 10 days, fresh pa din ang carrots namin.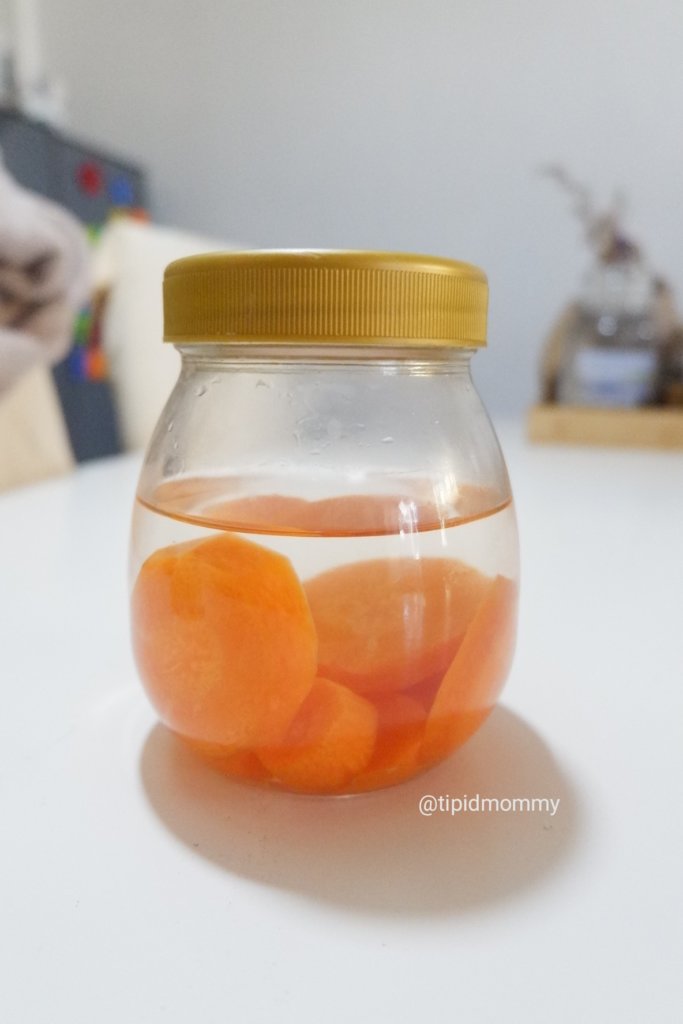 You can also prepare your vegetables ahead, like for garlic, you can minced bulk garlic put it in the freezer or like what we did, we put some olive oil and kept it inside the refrigerator for almost 14 days, no molds and fresh pa din ang garlic. Hassle free cooking pa, tipid sa pagod at oras mga mommies.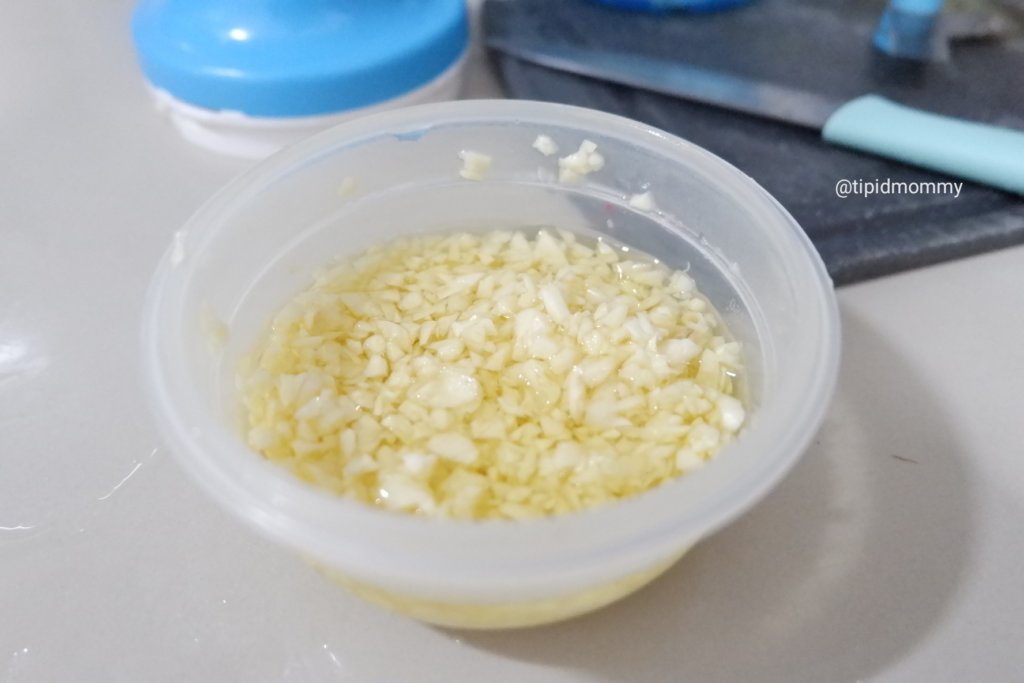 You can also upgrade your stock like these ordinary chicken eggs, we added salt to make it "home-made salted egg" ; for cabbage, you can upgrade it to coleslaw to avoid food waste din, over ripe bananas to steamed banana cakes and more. (You can check Tipid Mommy Facebook Page for the recipes)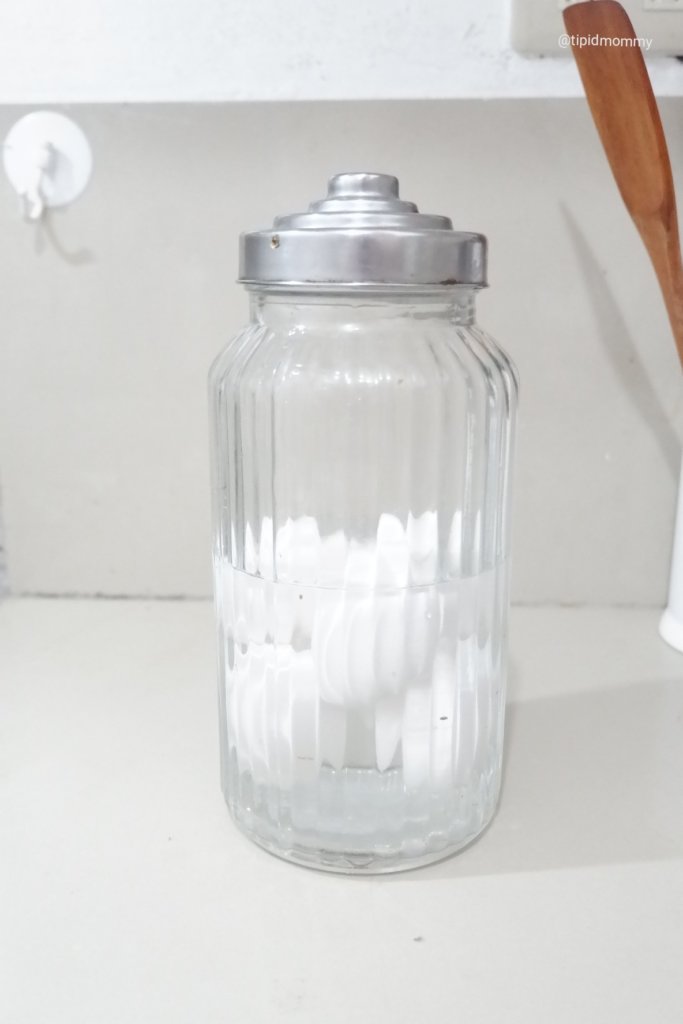 Ziplock Storing Technique
Putting meat in ziplock can save a lot of space inside the freezer, you can also use breastmilk storage bags in case you don't have ziplock bags on hand. What I love sa breastmilk storage bags, sakto yung dami nya sa isang lutuan especially kapag pang sahog lang sa ginisang gulay ang karne.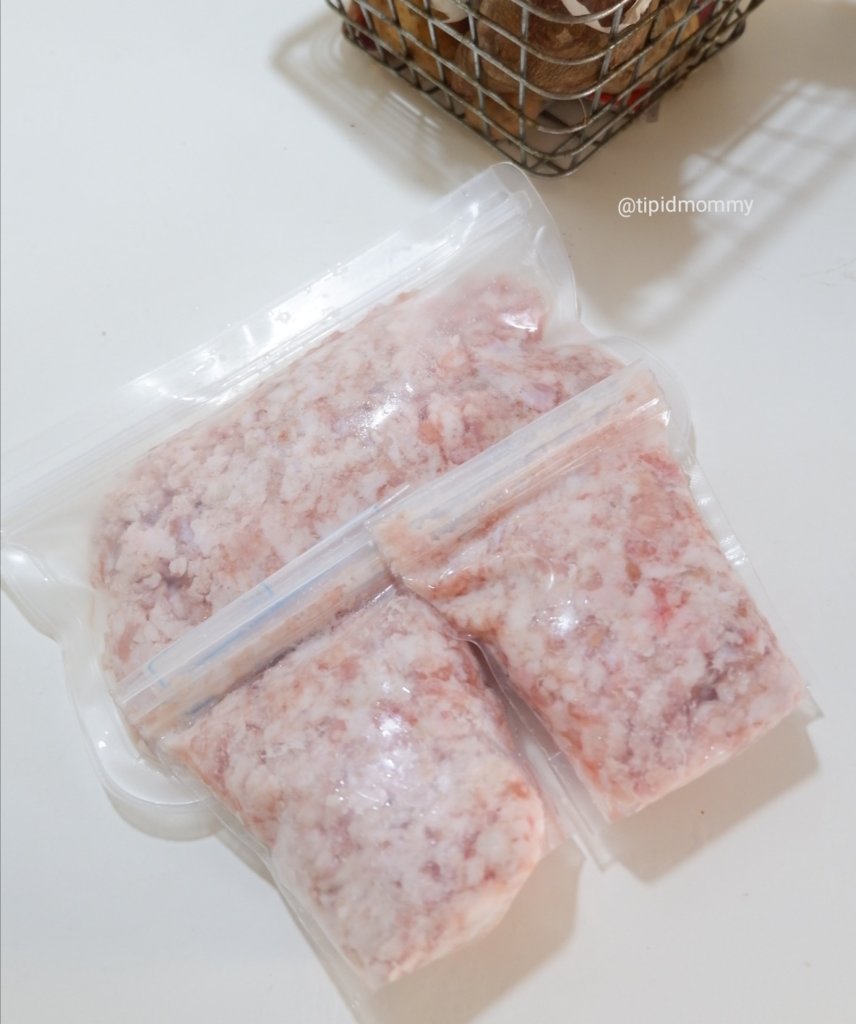 Some vegetables can survive in room temperature
Potatoes can be placed in a dark area in your kitchen, no need to put them inside the refrigerator. As well as onions, monggo, whole squash, camote and a like.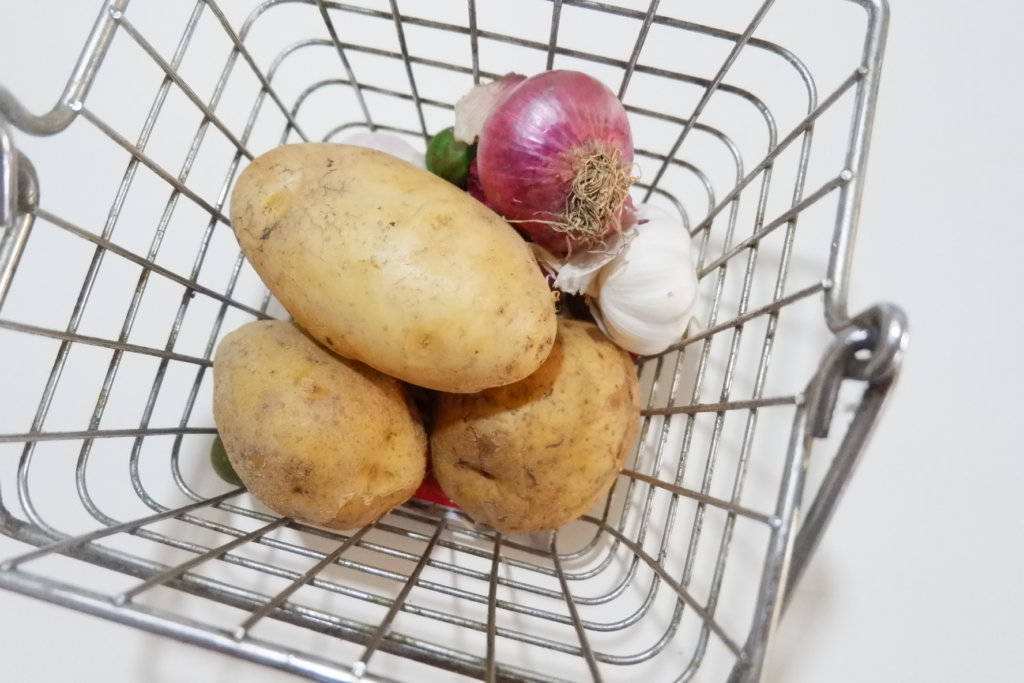 I hope these food storage tips can help you mommies as you prepare healthier meals for your family.
Happy Cooking mga ka-tipid living!