Si Mister or si Misis? I am sure natanong nyo na ito Mommies.  Sino ba talaga ang dapat na mag-budget? Mag-handle ng payment sa bills? In short, who should handle the family's finance in every home?
Magandang question yan mommies. Because it means you are trying to build a system for your finance at home.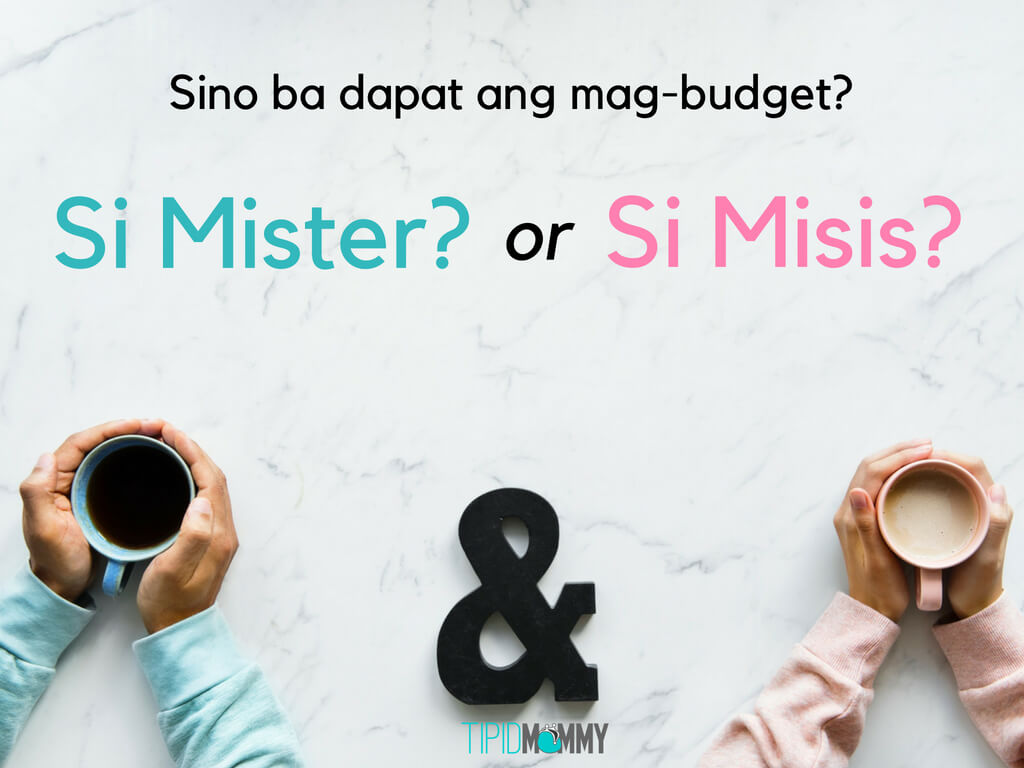 Tara! Let's help figure out who should be the one managing the finances in our home.
Let's honestly answer the following questions…
Who manages the money better? Si hubby or si wifey?
Sino ang mas may discipline and control? Si hubby or si wifey?
Who knows how to plan and budget more? Si hubby or si wifey?
Sino ang mas magaling mag stick sa budget? Si hubby or si wifey?
Yes mommies, it doesn't matter kung sino sainyo, as long as yung discipline, control, planning and budgeting traits ay nasa kanya.
In some cases, si hubby ang mas may ganitong skills. Hindi palaging ang wife ang mas marunong sa budgeting. That's why it is really important in every family to know the strength and weaknesses of each member. So we can work as a team.
And did you also know that money issues ang top reasons why couples end up in divorce or annulment? So by having unity and agreement in family finance and who should be the one handling it, we are also protecting our marriages and our families.
But wait, what if none of the above? Wala kahit sino sainyong dalawa? The answer is..
Learn together! Enroll in workshops about family finance, invest on good books, free na rin mag-research online or talk to a mentor or financial coach. Grow together as a couple.
Not because none of you knows how to handle money better, doesn't mean, you should stop handling money the right way. Give up nalang? That should never be an option.
And at the end of the day, either who manages the finance in the family, it should all come into an agreement and there's should always be a transparency as a couple.
Never decide on something without consulting your partner. Always decide as a couple.
So if walang marunong mag-manage, Learn together and Grow together.
Sabi nga, "Huwag mahihiya mag tanong" di ba?
"The secret of change is not on fighting the old but building the new" – Socrates
"Without counsel plans fail, but with many advisers they succeed." Proverbs 15:22