I can relate to the unexplainable joy we, moms and pregnant women felt the first time we got the two positive lines on our PT (pregnancy test).
We try to become healthier and more mindful when we got the news that there's a life inside our womb. We also enjoyed the priority lanes and seats on establishments. The special treatment at home especially sa mga asawa natin, haha!
But we also can't deny the fact that this pregnancy  season is not an easy journey.
There were days  when we are too worried if our baby inside is doing fine.
Thankful I got to attend a birth class workshop by Ms.Thammie Sy, the Founder of Birthing Beginnings and a birth coach. Just in time, that we are praying and planning for our next baby. (God willing).
Sharing with you inays some of my take home from  the workshop:
Maintain a healthy weight – when I was pregnant with my son Zee, I used it as an excuse for eating too much. The reason why I grew from 56 kilos to 75 kilos. But the truth pala is we moms, don't have to eat for two when we're pregnant. Being mindful of what we eat is important too. Ms.Thammie also advised to avoid caffeine and eat more fiber-rich food.
Attend prenatal classes –

to most moms, parang dagdag gastos ito, pero honestly, we can benefit a lot when we attend a birth class. Much better if we do it together with our spouse. Mas mare-ready natin yung katawan natin, malalaman natin yung totoong breathing and we will be able to do exercises that can prepare our body physically for birth.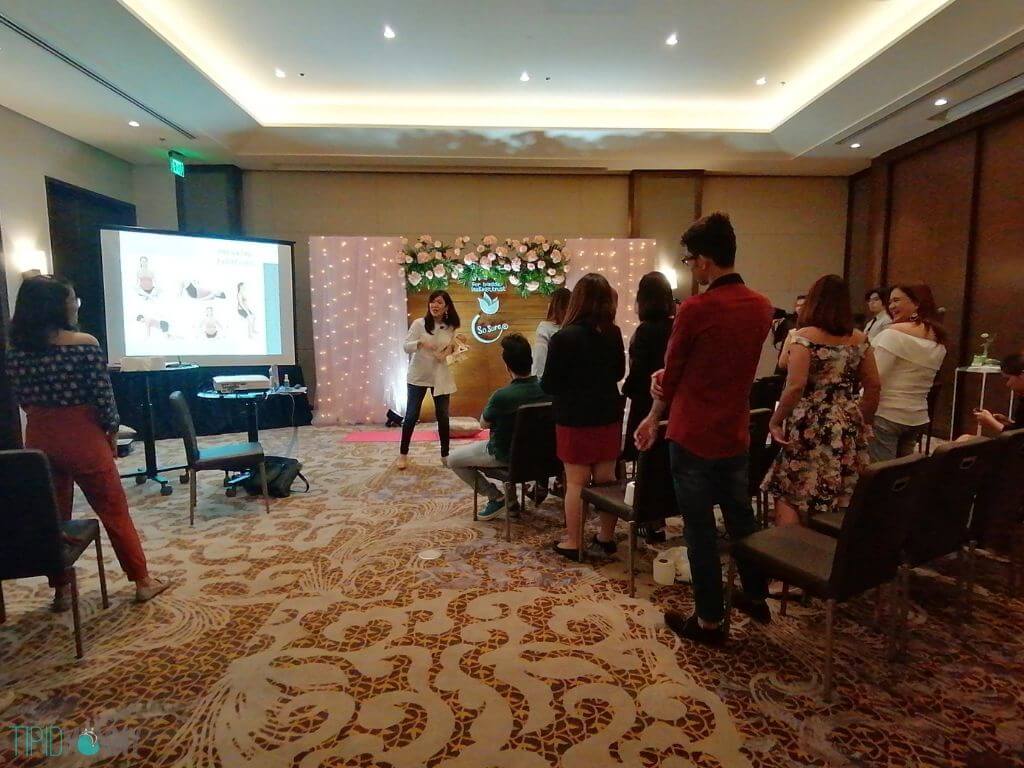 Did you know that the same love hormone during love making is responsible for labor?
So mas relax at confident si mommy, mas nag oopen pala ang cervix. Not true pala ang mga mala pelikulang movie na todo ire at ngarag mode dapat. Hahaha! The more relax the mommy is, the better.
Prepare and plan – ayan ang hindi ko nagawa talaga noong time ng anak ko, super niregret ko ito. It is important to have a birth plan, inform your OB and your spouse about your plans, do you want to go unmedicated? Do you want to breastfeed your child? Delayed cord cutting and etc.
Aside from planning the usual hospital bag, Ms.Thammie, even shared practical tips like preparing a concealer for sleepless nights, hey momsh, we can't deny that isa sa complaint natin yan pagkapanganak, "losyang na ako" so why not use a concealer and lipstick even at home? Mas masaya mag-alaga ng anak kapag we feel good about ourselves. Di ba?
It also helps a lot when you use antibacterial pads during pregnancy, like So Sure Pads, dahil kapag buntis, madalas may UTI at incontinence, yung konti tawa may lumalabas na wiwi (excuse ha). Pero true yan, I've experienced that myself.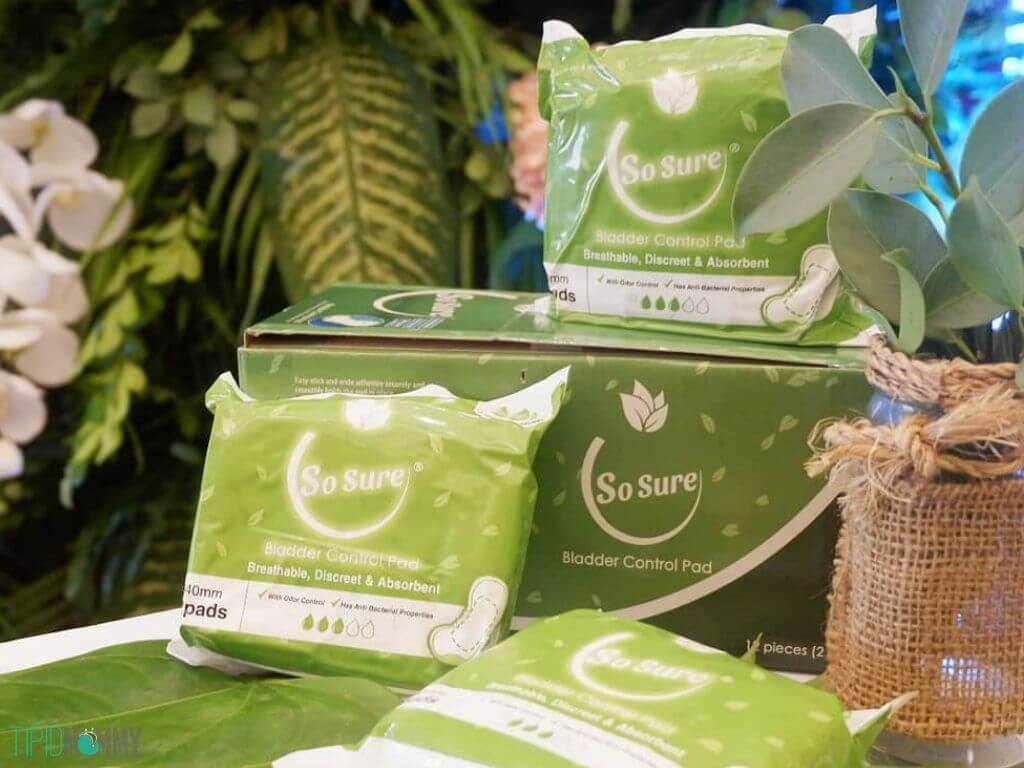 Wala pang So Sure Pads noon, buti ngayon meron na, it is anti-bacterial, anti-fungal and it has odor control. It stays fresh upto 4 hours. Local brand pa sya mommies, kaya okay dahil sariling atin.
MOMMY HACK FROM MS.THAMMIE:
Soak So Sure Pads in Witch Hazel Oil, freeze it. Instant cold-compress pad after vaginal birth.
Helps to reduce swelling and pain.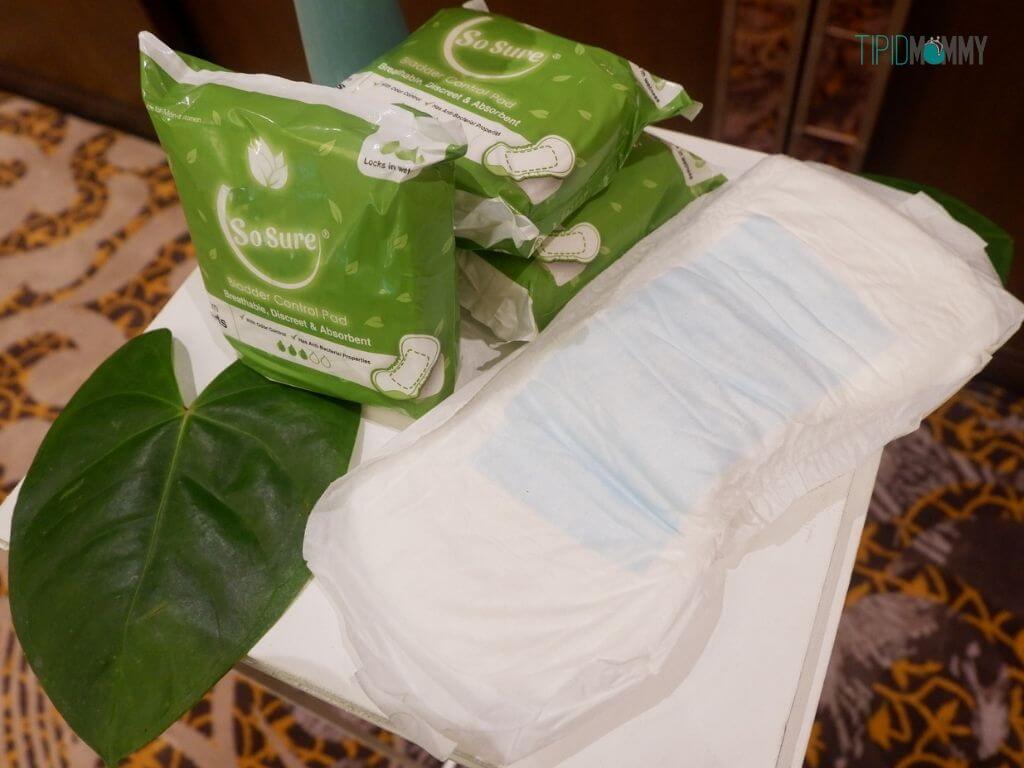 Check out Birthing Beginnings schedule of prenatal classes schedule.
Hope these tips I've learned from the birth class will help you too mommies, especially ang mga buntis na mommies natin. Sobrang informative ng workshop nila at sa susunod kong pagbubuntis, madami akong icocorrect na ginawa ko noong una.