My son was first diagnosed with Atopic Dermatitis or Eczema when he was 2 months old.
I saw a dry patch on his face then on his legs, so we've decided to consult his pediatrician and she informed us that it was Atopic Dermatitis. My husband has allergic rhinitis, the doctor told us that the genes play a role on Zee having eczema.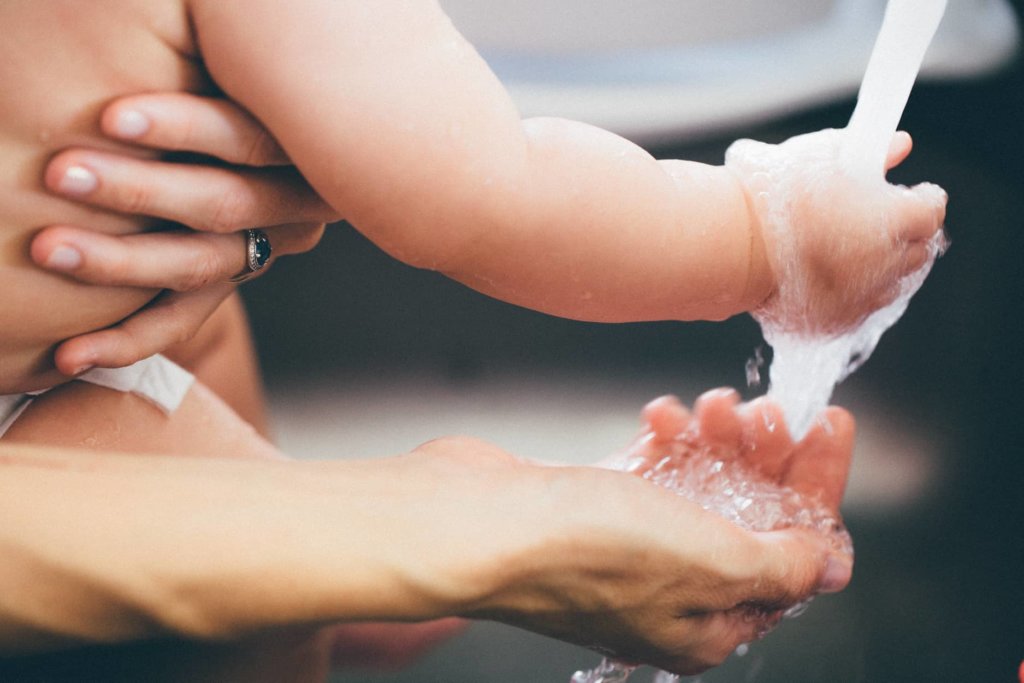 As a mother, I honestly felt helpless during that season. Imagine, seeing your baby having red itchy rashes, the worst was when his ear area had rash that leaks fluid (Yung takot ko na baka map unit ang skin sa may tenga nya)
But I thank God that after proper care, eliminating the allergens, the flare up slowed down as he age too.
If you are a mom with a child who has eczema, I want to share with you some of the things that we did that helped us on our journey in battling eczema.
Wear Cotton and Soft Clothes – kids with eczema should wear extra comfortable clothes, 100% cotton material are highly recommended. Avoid fluffy, hard textile that can scratch or rub the child's skin.
Know the allergens and triggers – is it dust? weather? or maybe his bath soap? By knowing the triggers, we can eliminate the flare up. On Zee's case, its dust and sweat.
Use mild soaps and detergents for clothes – use baby soaps that are very mild to skin, even Zee is now a grade schooler, he is still using mild soaps to avoid having dry patches and rashes. Especially for babies, I recommend soaps without too much scents and are designed to sensitive skin.
One example is Oilatum, it was recommended by my child's pediatrician. Oilatum bar soap is known for being go-to soap for dry and sensitive skin. It is gentle for everyday use and recommended for all ages.
It has Moisture Protectnology – it locks moisture on the skin making the skin smooth and healthy.
And yes, aside from using mild soap to our baby's skin. We should also use mild detergents for our child's clothes, blankets, pillow cover and any fabric that touches his skin.
Boost the immune system – I breastfed Zee for 5 years. And we intentionally include vegetables and fruits on our meal plan to boost his immune system. Vitamins is also a must to boost his immune system. I remembered I've read before that when the immune system is high, it also lessen the flare up of eczema.
As I shared before, eczema changed the way I raise Zee. I became more intentional and extra OC when it comes to his skin. I am also surprised when I've attended the ProtectKnowlogy event, Doctora Wilsie Salas-Walinsundin , a pediatric dermatologist discussed that eczema is a common skin condition not just on infant even on adults.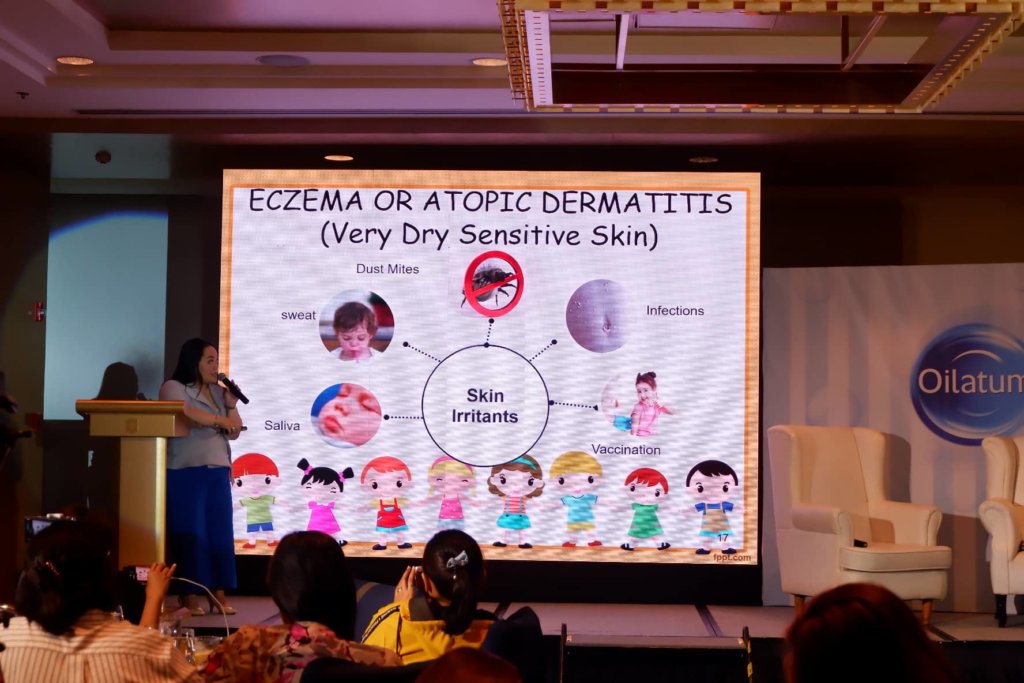 And did you know also know that there's a connection between the skin and the mind? Skin condition can sometimes cause anxiety and depression as Dr. Antonio Sision shared.
When I asked him how moms can help raise up mentally healthy kids with skin conditions like eczema, especially those who are experiencing flare ups often.
He told me to just assure and remind our kids that their skin doesn't define them. So they will grow up confident amidst their rashes, dry patches that can interfere their daily activities.
Aside from the practical tips above, love and support from the family is very important. It is not just skin condition, it is skin the largest organ of the body and it matters.
Hope these tips help you in taking care of your child with sensitive or eczema prone skin.