Lahat ngayon online na, almost everything we need can be searched and found online. As moms who are planning for our family's future, I'm sure kagaya ko kayo na palagi din nag-sesearch ng house and lot for future reference online.
I'm thankful may app pala for hassle-free housing for us, Pinoys.
Ohmyhome is Singapore's first one-stop-shop online platform that makes use of technology and innovation to make buying, selling, and renting homes seamless and more efficient and they are now in the Philippines.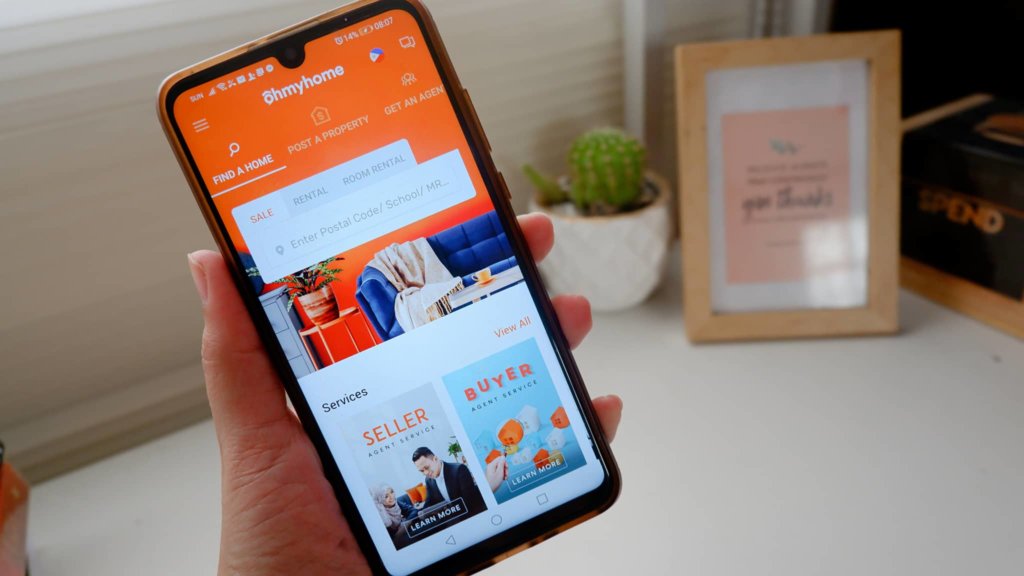 Chief Executive Officer Rhonda Wong, who co-founded Ohmyhome with sister and Chief Product Officer Race Wong, shares their vision for Ohmyhome: "Moving forward, we will continue our journey towards making Ohmyhome a global player in taking care of everyone's housing journey starting with the buy, sell, and rent of homes to every step after including the renovation and maintenance of their homes. Today, Ohmyhome is an agent of change and innovation, but our methods and speed of transacting will be the norm in the future and we are excited for Filipinos to experience the difference in what Ohmyhome provides"
Rhonda and Race Wong established the proptech startup to streamline property transactions through a unique hybrid model, combining agent services with a Do-It-Yourself (DIY) platform. Chief Product Officer Race Wong explains that "With the DIY platform, our objective is simple. By enabling property owners to take control of their own homes, they save time and money. And once a property is posted, our algorithm will match them with the buyers, so the more popular our platform, the more magic it does."
Ohmyhome, after all, takes care of the customers' entire transaction journey—from search and deal-closing all the way through to legal documentation and mortgage advisory. "And as a DIY platform," Rhonda points out, "it is absolutely free to use. Ohmyhome does not charge customers for listing and for connecting them to buyers or sellers. It does not even charge a fee for successful transactions."
Race Wong agrees, explaining that the DIY platform comes free because Ohmyhome wants speedy transactions to be affordable for everyone.
Dahil mas affordable way ito mga mommies, we can save a lot!
Spurred by its success in Singapore and Malaysia, Ohmyhome expects to achieve the same feat as it brings advanced technological capabilities to the Philippine real estate industry.
"Proprietary technology will definitely help make real estate transactions simpler, faster, and hassle-free for our clients in the Philippines," Rhonda and Race say. "One way is by eliminating dummy and duplicate listings from Ohmyhome's platform, accelerating the search process for Filipino customers."
However, both hasten to point out that agents are still relevant in the property market. This is especially true in the Philippines where people have deep sentimental attachments to their homes and ultimately seek a warm human touch when negotiating the sale of long-held properties.
Fortunately, the expertise of Ohmyhome's highly professional Filipino agents will be complemented by proptech. As Rhonda and Race Wong explain it, technology enables the company to handle 90% of agents' work such as sourcing for new leads, scheduling, and advertising, etc. "This helps them focus on the most crucial element of the job and what they love most–our customers."
As it happens, too, time is a precious commodity for Filipino customers who may have too many things on their plate. For them, nothing will trump Ohmyhome's offering of a DIY platform and exceptional end-to-end services.
With an eye on issues that define the Philippine real estate industry, Rhonda and Race Wong expect proptech start-up Ohmyhome to make great strides as they venture into the Philippine property market.
About Ohmyhome
Ohmyhome makes property transactions simple, fast, and affordable through a DIY platform, top-tier agent services, mortgage advisory, conveyancing, and much more. It is Singapore's leading PropTech Solution and a CEA-licensed real estate agency.
The DIY (self-serve) platform connects homeowners and searchers directly at no cost. Thousands of property listings are genuine, unique, and simple to browse. Innovative features such as 'ShoutOut' and 'Open House' enhance the overall user experience. For those who prefer comprehensive and professional assistance, competitively priced house and condominium agent services are available.
Powered by advanced technology and trusted by customers, Ohmyhome agents are the most efficient in the market. Since its launch, Ohmyhome has 175,000 monthly active users. More than 5,300 homes have transacted through Ohmyhome, which represents a combined value of over US$1 billion.
Ohmyhome was launched in Malaysia in July 2019, as part of its expansion plans in the Southeast Asia Region. It is the first cross-border, one-stop property solution with its tech-enabled offerings that have served thousands of customers in Singapore.
For more information, please visit: https://ohmyhome.com/en-ph.