When I was in grade school, I was really excited to grow up and be a lady.
There was this one neighbor that I really admire back then, who was a working mom. Every morning, dumadaan sya sa may harap ng bahay namin, and I admired how she walked gracefully with her high heels and corporate look OOTD, wala pa naman fashion bloggers back then, kaya yung suot nya sa office everyday ang inaabangan ko haha!
Until I realized, tumanda na din pala ako. Before, I was rushing to grow up, but now, how I wish I can turn back time and be forever 25, haha!! Over the past 30 years, I'm amazed on how God really knew us even before we're in our mother's womb, na bawat detail ng buhay natin, it happened and was designed for a reason.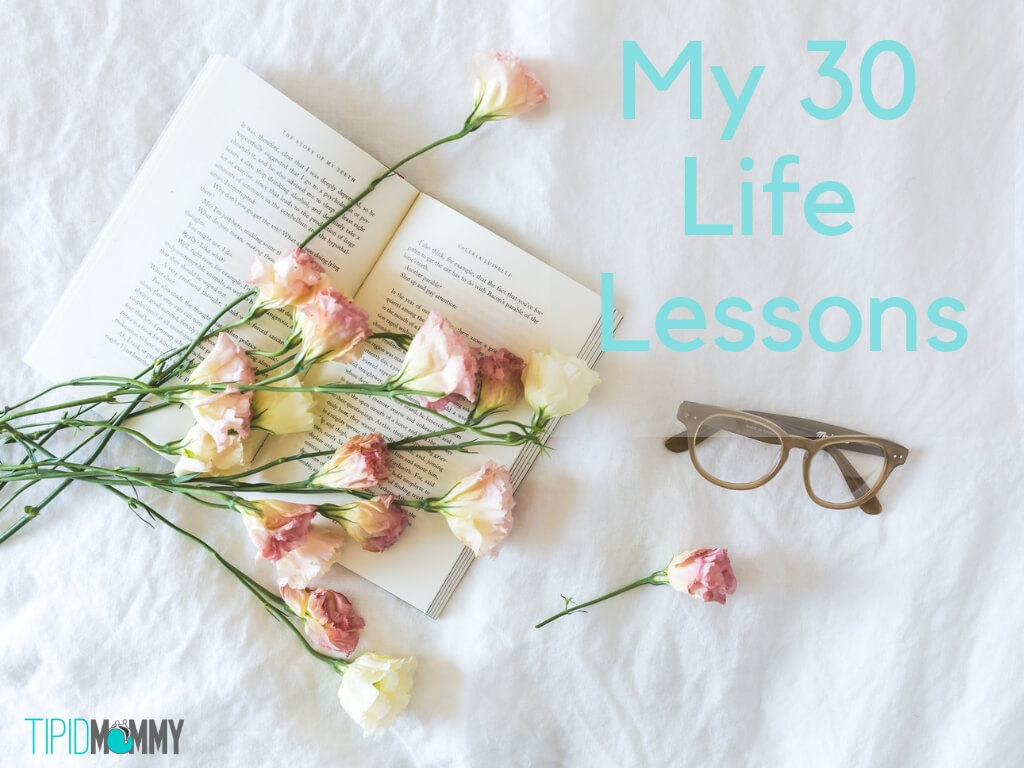 And today, I would like to share with you some of the life lessons I've learned and things I wish I knew earlier and I hope you can learn something upon reading this as well.
1.Dream big dreams
I love sharing my dreams and aspirations in life when I was still a young girl, sadly, people whom I thought will encourage me are usually those who shut my dreams down. Until someone told me "libre mangarap kaya taasan mo na".
I've also read before in a book, wherein the author was asking about whose dream is better, is it Dreamer A – one who dreamt of creating a 30-storey building or Dreamer B- the one who's dreaming of creating 10-storey building? The author said that if Dreamer A would only got half way of  his dream, mas mataas pa rin kesa doon kay Dreamer B who wished to have a 10-storey building. So regardless of our family status, our background and negative words spoken against us, dream big dreams.
2.Find your passion
Don't live and work only for money, find your niche, your passion and be an expert in that field. What's that something you are willing to do for free? What's that something that sparks joy in your heart whenever you're doing it?
3. Take care of your teeth
Ambabaw but true, we should take care of our teeth. Hindi na yan parang buhok na tutubo ulit pagkaputol, so include it in your budget and go to your dentist regularly.
4. Dress modestly
I used to love wearing spaghetti straps, backless blouse when I was in my teenage years. Influence ata ng TV shows before, haha!! But as I grew older, I find it more classy when its modest and simple. Women are like pearls in a shell, we don't need to flaunt everything we have.
5. Read books
When I prayed for wisdom, God instructed me to read books, and I'm thankful I started this hobby that has now become a passion. Reading can broaden our imagination, it can help us learn a lot of things that weren't discussed in a regular conversation or even in school. 
6. Learn new skills
Thankful to youtube that we can now learn a lot of new skills at the comfort of our home. We can also enroll for short courses, learning should never stop. Always have a student mindset.
7. Start in a corporate job before starting a business
This is just my personal opinion. I love empowering people to be an entrepreneur, but I also suggest especially to the young people to first experience having corporate jobs. My experiences from different jobs I had before helped me a lot  as I started my own business. It will also help and teach us to treat our employees better once we have our own business because we know exactly how it feels to be one.
8. "You'll never know unless you try"
This is one of the many sayings that I always keep myself reminded of. Palagi kong iniisip, ano bang mawawala sa akin kapag ginawa ko to? What will I gain? Like for example, sa public speaking, nakakatakot humarap sa mga tao di ba? But ikamamatay ko ba ang 1 hour of talk? I always ask the question, "Will this matter after 5 years?". It is either you "try" or "regret after".
9. Protect your purity until you're married
In this modern world, sex is so casual. So ladies, keep your purity. That's the best gift a woman can give to her husband. Be thankful if you have strict parents and enjoy the season of waiting.
10. Make the Bible the standard of every decision you will make
Not what your friend says, not what's written on social media (yes, even this blog), but what the Word of God is saying about the things you are dealing. What the Bible says should be our basis of our decisions.
11. We are not everyone's cup of tea and it's okay
Not all people will like us. Some don't like us for a reason, some don't like us for no reason at all. Or maybe we remind them of someone they hate in the past? Haha!  Remember, we're not here on earth to impress people, but to love them.
12. Thank God if you have real friends
Those who can correct you upfront, and praise you behind your back. Who celebrates with you in your wins and stays with you when you go through the a storm. I have few of them and I thank God for their lives.
13. It's good to have accountability partners and support group
Speaking of friends, it is good to have accountability partners, people who will encourage and correct you. I found mine in church, so connect to a local church near your area, or you can message me if you need any suggestions.
14. Always remember that experts were once beginners too
You don't have to be great to start, you just need to begin. In order to be good at something, we just need to practice it everyday. So wag matakot subukan ang isang bagay na gustong gusto mo gawin.
15. Character over Talent
Focus more on character development rather than skills and talent. I believe enhancing our skills is important but I always admire people who are not just good in their craft but also display integrity. Who are we when no one is watching?
16. Start with what you have
Recovering from financial loss? Desiring to improve yourself? Start with what you have. You don't need to look around and find solution from your neighbor. Inventory what you have, start from there.
17. Make your heart the most beautiful thing about you
We, women should take care of ourselves and there's nothing wrong with that. I'm a fan of eyelash perming, cheek tint etc.. What's wrong is when when our outward appearance becomes the most important thing and we forget about our inside beauty.
We need to always check our hearts. I'm not perfect, not even close. That is why I regularly check my heart before God, and asked Him to reveal the ugly parts of me that needs polishing, needs to change, that I need His grace.
18. Take care of your health
We moms, always tend to  put ourselves at the bottom of the list when it comes to healthcare., Taking care of our health like having time for exercise, eating healthier meals, taking vitamins and having enough rest is not selfish, it is actually part of being a good parent. We cannot pour from an empty cup.
19. Get life insurance as young as possible
It is more affordable strategic to get life insurance when you are under 30, get it while you are still young and healthy.
20. Don't buy too much stuff
This world says accumulate more and we need more things to be happy. But the truth is, we can never find lasting happiness in materials things, well maybe temporarily  but never a real and never ending joy. Real happiness can never be found in tangible things.
21. Find a mentor
Learn from someone you look up to, someone who can honestly correct and critic you.
22. Make it a habit to forgive
People will hurt us. Whether it is intentionally or not, mahirap man but we need to make it a habit to overlook an offense, instead of focusing on their mistake. Always ask "What can I learn from this? What is God teaching me in this situation". Love the unlovable. Ouch no?
23. Your mess, God can turn into message
God's timing is always perfect – the delays and reroute in our lives are God's plan to direct us to our calling. As they say, the area with greatest pain is where God will use us greatly.
24. Enjoy things while you're not yet a parent
Everything changed when I became a mom, so I really encourage young ladies to travel, eat what you like, sleep long hours and to young married couples to enjoy moments together while you are not changing diapers or deprived of sleep yet. Haha!
25. Give, give, give
Its not always about "give and take" especially in marriage but give, give, give without thinking what you will get in return. Give time, talent and share resources to others.
26. Always be yourself
We don't need to copy someone, God has blessed us with unique gifts and experiences. Don't forget who you are, embrace your uniqueness and always be true to yourself.
27. Always do things legally and rightly
Transacting with fixers can actually cost us more in the long run. Do things the right way, submit to the authority.
28. Value Family
More than anything else in this world, next to God, our family should be our priority. Not our career or a cause where are fighting for. Wala ng mas successful pa sa taong minahal at minamahal ng kanyang pamilya.
29. Live intentional
What's our WHY's in everything we are doing? In making our child wait? In spending a date night with our spouse? In encouraging others? In using our area of influence? It's hard to live a meaningful life  when we don't know our WHYs.
30. Always have room for change and improvement
We all are work in progress. We need to admit that we are not perfect and there should always room for change and improvement. We grow when we learn, we learn when we accept mistakes and move on.
Looking back in life, what God did in the past, Reminds me that He can still do in the present and future. When we look closely to our lives, we will see that there are so much to be thankful for and so much to learn.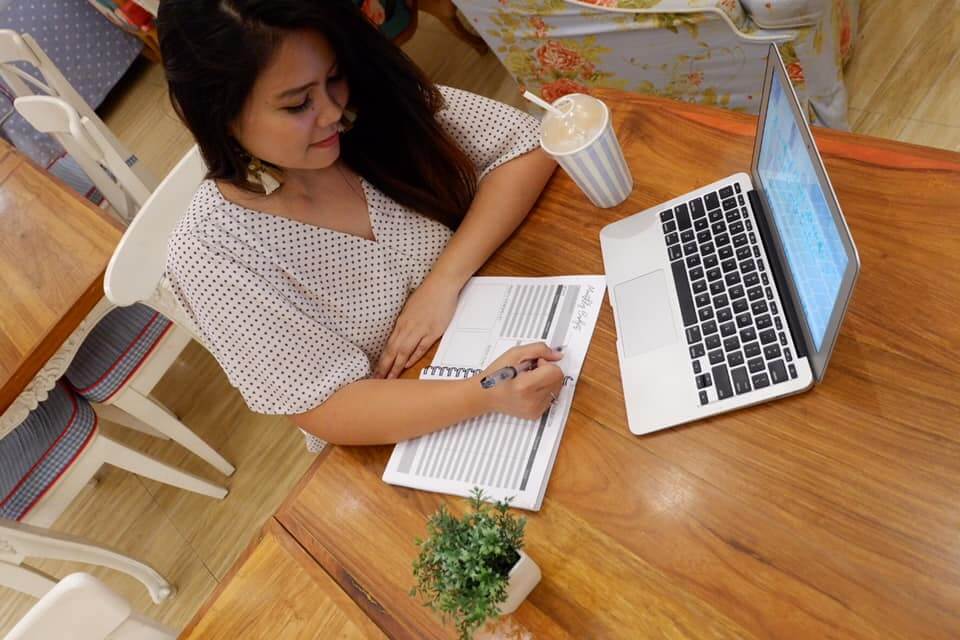 My 30 years of existence became meaningful when I accepted Jesus as my Lord and Savior, everything makes sense, even the broken pieces of my past. Indeed when we put God on top our lives, everything falls into its right places.
I'm excited to life's next chapter and surprises!