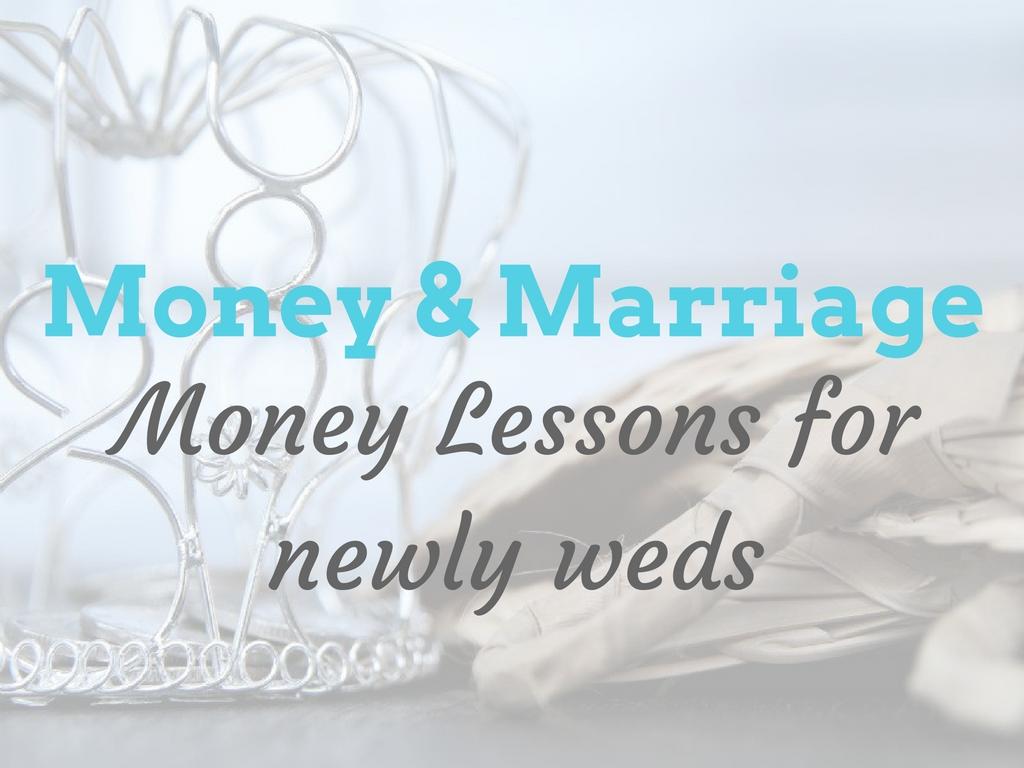 Money issues is one of the top reasons why many couples call it quits.
It may be because of inability to provide, some face conflict in sharing their wealth, while others simply do not have enough time to flourish their marriage because they're both busy making a living and as they say, they forget about living.
My husband and I've agreed never let money be our reason of fight and argument. We thought it was an easy commitment, but as we face family life, money indeed plays a big role in married life, But… it shouldn't be the center of a relationship.
Sharing with you some money lessons we've learned as a new married couple:
1. Always ask the experts – money management is not part of our school subjects, that's why as a couple, it is a good investment to enroll in Money Management workshops or seminars, it is also good to interview as many couple as you can about their money management tips, learn from their mistakes, seek advices, be humble enough to admit that we need people who are more knowledgeable than us, and never stop asking, never stop learning.
2. Open a joint account – when you get married, everything that is yours became his, and everything that is his became yours, as advice by many couples, we should treat our money and other assets as "one".
WRONG MYTH: "Dapat magtago ka ng sariling pera mo, para in case maghiwalay kayo, may sarili kang ipon."
A financial expert shared in his seminar before that by keeping a secret bank account on your own, saving for your own future will actually lead you into a mindset trap that someday you and your spouse will go separate ways. #marriagefailed
So why focus your mind on planning for a failed marriage, right? Always be transparent never keep secrets especially in the area of finance.
3. Determine who's the budgeter and the spender in the team – I love what Chinkee Tan, a financial expert and life coach said before, Married Life is like a WORK-SHOP, the other one works, the other one shops. haha! but kidding aside, it is important to determine who will manage your finances or your family budget, do not simply toss a coin to determine the "budgeter", but carefully check and discuss who has the money management skills, it doesn't need to be the Wife always, if the husband is more disciplined, well, sorry girl, I think he deserves to be the "budgeter". In case no one seems qualified for the role, it's time for Tip #1, attend a workshop together & learn together. (you may check out a budget system that we use here)
4. Have a clear financial goals – we honestly learned this part the expensive way, since we are two different individuals joined together, we have differences and unique personal goals, but.. part of married life is sitting down together, discussing Mr. and Mrs. opinions and agreeing as one.
What are your financial goals as a couple? Do you want to save for your own house in the next 5 years? Do you want to start a new business? Even a simple vacation and travel plans should be discussed and agreed. By having a clear financial goals for the week, month and year. It can help you as a couple to stay focus, clear on why are you saving up and know your priorities as well, which is not just beneficial in terms of money but also in terms of time.
5. Always decide as one – never sign something that you haven't discuss with your spouse yet, never invest into something without consulting your partner first and never make a financial commitment alone. By deciding as one, you can get an insight from each other, pray together, balance everything and avoid future conflicts.
What will you feel if your spouse gave your savings to his/her family? or if He invested into something that you just read – a SCAM? I'm sure it is not the money issue that comes first, it is lack of trust and respect. When deciding as one, it shows respect to our partner's opinion and acknowledging that you are a team.
As a newly wed couple, we know we have so much to learn about finances, as our grandparents says "marami pang kakaining bigas" but we think the key is to keep the communication open, think of your married and money life as a team work regardless who's the one earning more.
Do you have any money tips for couples? I would love to hear from you.