Little Zee is in his preschool age. He loves jumping, climbing, running, he is into rough physical play.  He is indeed a giant ball of energy.
As per most pediatrician, children at this age should be able to release their energies, it is how they learn, how they explore and how they can build their confidence and its healthy for them too!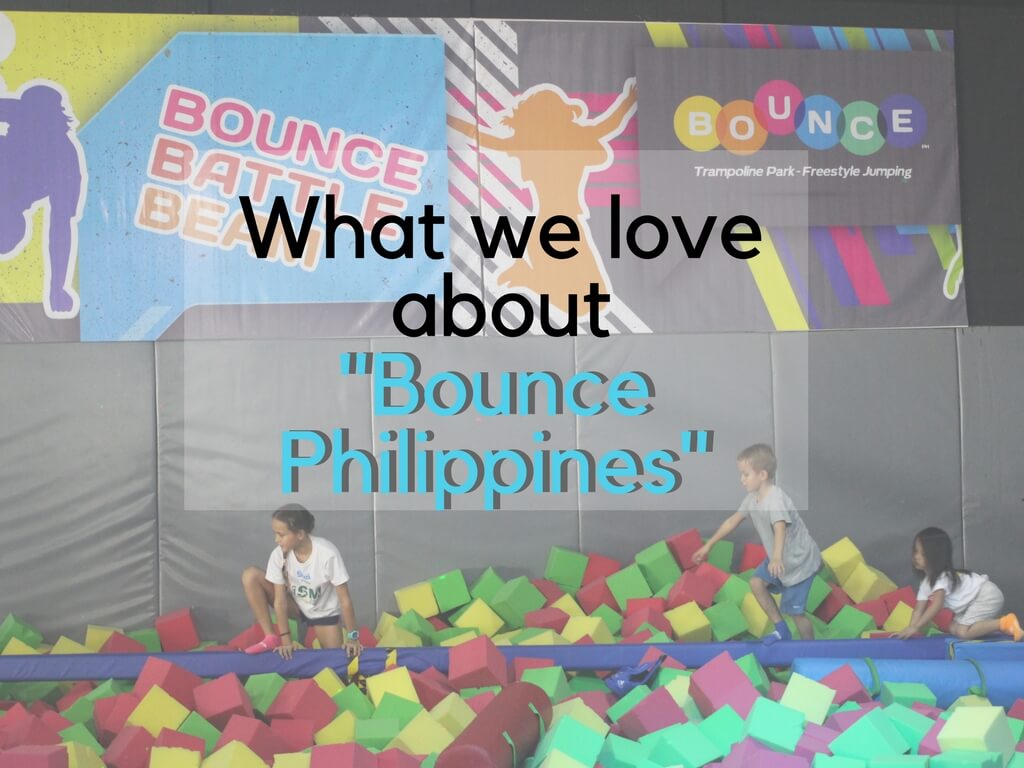 And I'm just so happy to find out another fun way to play with Zee!
South Mommies and Daddies… Bounce Philippines is now open. This is beside SM Southmall. This dazzling trampoline park lets you experience 1,225 square meters of pure fun. Founder Mark Hogsden brought this unique concept to the Philippines after experiencing it firsthand with his children in Britain.
Sharing with you what we love about our Bounce PH experience:
Bounce is for the whole family (all ages!)
Everyone can enjoy Bounce – from all walks of life, varying fitness levels and diverse age groups as young as 1 year old can enjoy the Trampoline Park. Even si Mommy and si Daddy ay mag-enjoy while having we're having our playtime and bonding with our kids.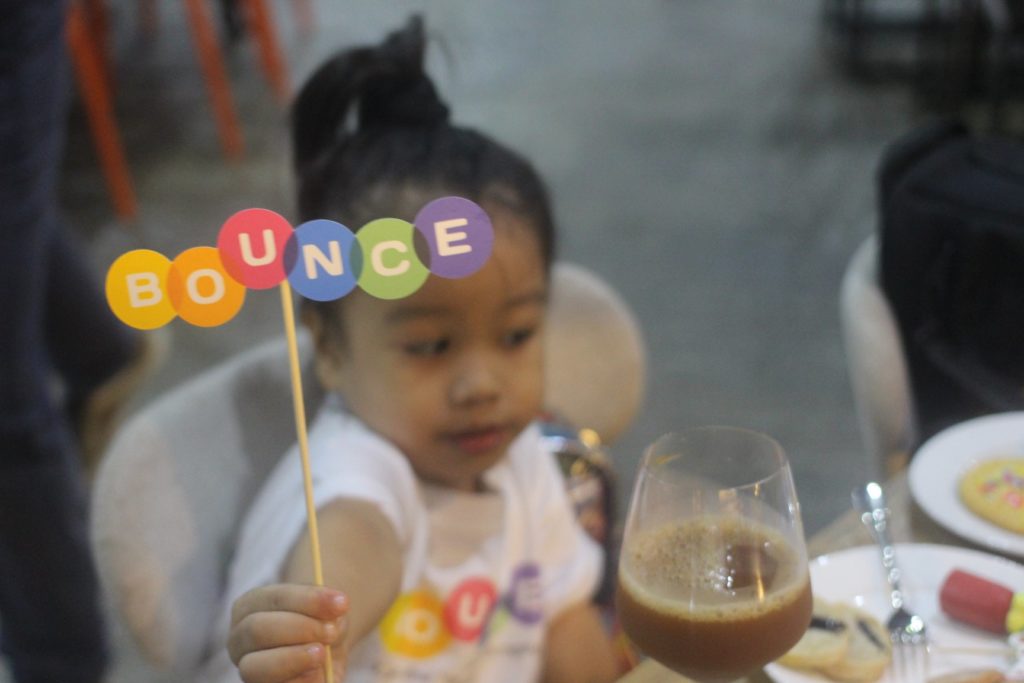 They care for your safety
Before starting to Bounce, every participant need to watch the training video first for everyone's safety and it is required to wear the grip socks for you.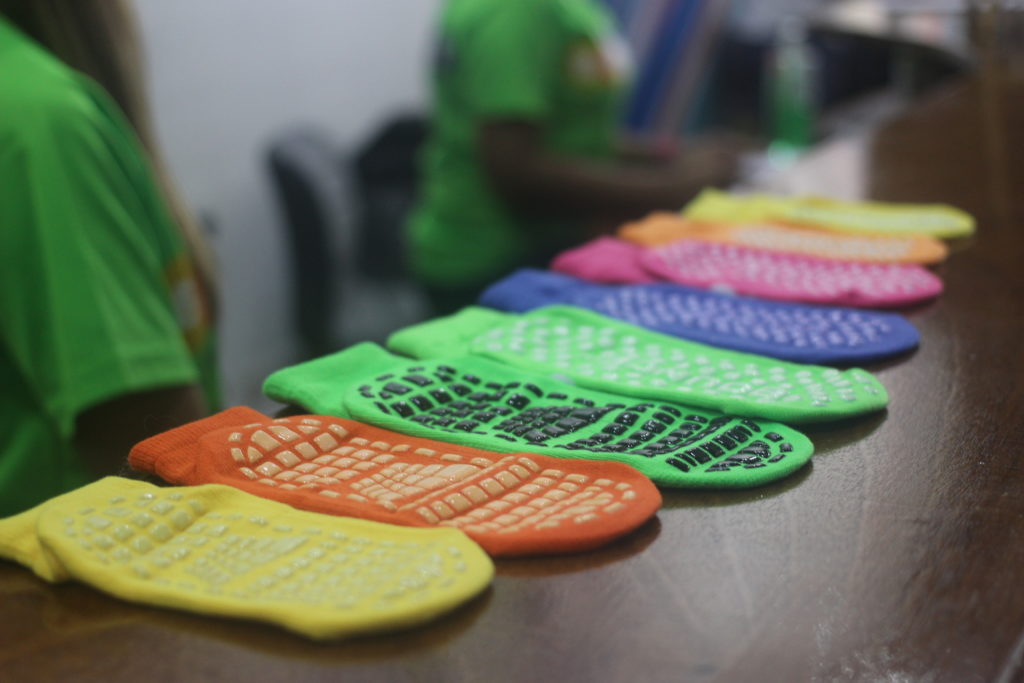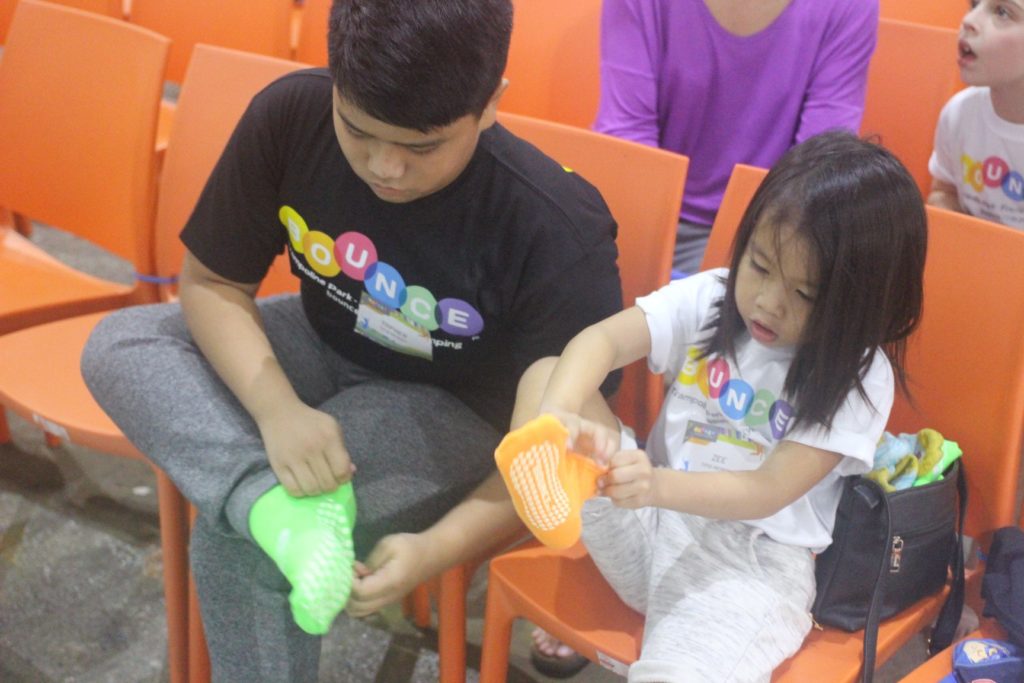 Lots of Activities to enjoy
Bounce offer 18 fab activities.
You can have a battle beam match with your bestie and see who's got the best balance. You can also dive into foam pools with your whole family for a cool photo op.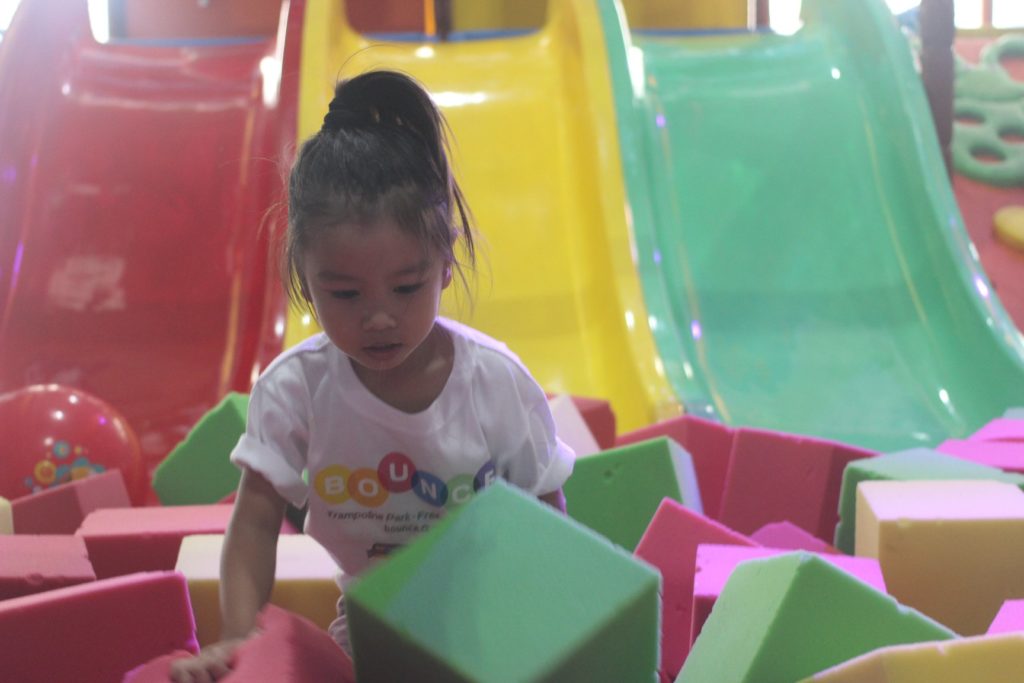 For toddlers (1 to 5 years old) they can enjoy climbing, sliding, dive into foam pool, and play with soft toys ; the structure is child-friendly and secure.
If you love sports and games, you'll enjoy the extra lift provided by trampolines in countless sizes, you can slam dunk like a pro baller, challenge your friends to a round of Dodgeball, or play a dynamic set of volleyball! (The best bonding ito, I swear!)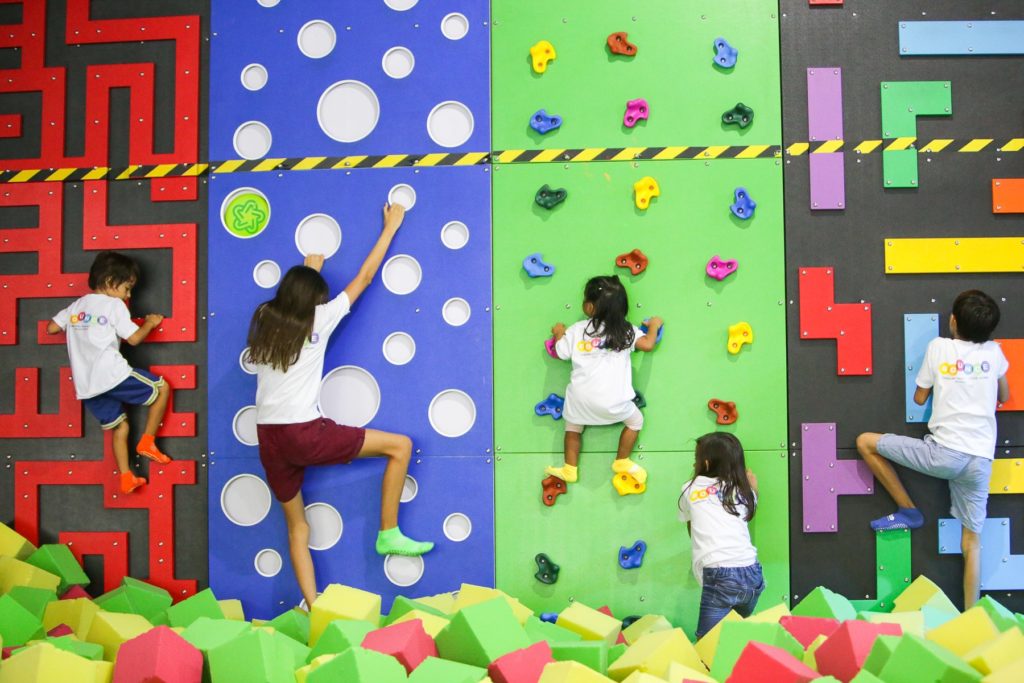 Defy gravity by walking on walls alongside your teacher or classmates or for homeschooling moms, a great way to introduce science to kids!
It is good for team building too, forge stronger bonds with your co-workers by doing a relay over the Ninja course.
It is also the best place to bond with your siblings and practice some gymnastic moves!
Kids can Learn through Play
On Fridays and Saturdays evening, party using the Bounce boards, boxing bags and LED Bubble Balls during the glow in the dark DJ nights! Plus develop physical skills and learn active play inside Bounce's newly-opened giant-sized interactive playground.
Bouncing and Jumping is Healthy
I love how this activity can be a healthy activity for the whole family, Jumping and Bouncing is a good cardio – good for the heart, it also help improved coordination to kids (brain and body movement), and physically, it can help for stronger core, muscle and bones. So hindi lang sya fun bonding may health benefits pa!
They have a Cafe Inside where you can relax
When you're done exploring the park, you can take a breather at Bounce's fully-airconditioned party lounge and cafe. Wherein you can relax a bit, you can also order refreshing drinks and snack at their cafe.
You can celebrate your special occasions here!
I'm sure after trying Bounce Ph yourself, you will definitely want to share it with other families and you'll even want them to experience the fun!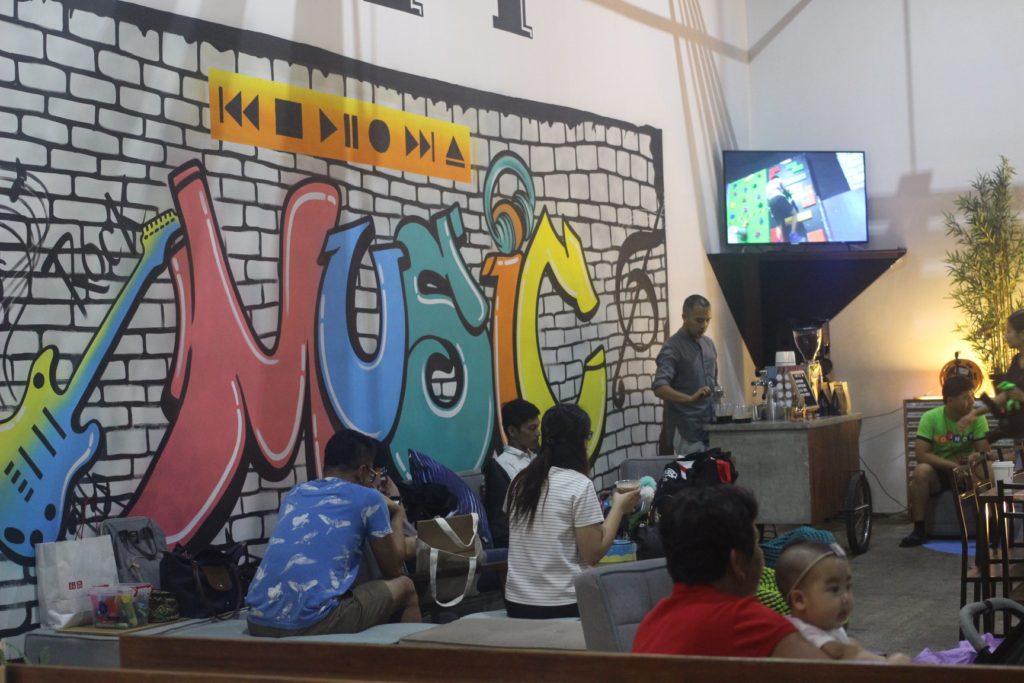 You can book Bounce for your next birthday celebration, family reunion, field trip, corporate event, team building activity or other special occasions and make it really an affair to remember!
How much is the regular rates?
First hour (per person) Php 299
Student with ID Php 225
Toddlers (1 to 5 years old) Php 249
Extra hour (per person) Php 199
Unlimited Pass (30 slots available on weekdays, 20 slots available on weekends) 
Php 499
Tipid Tip: Grab the chance for an extra discount this month of February and March 
Php 249/person per hour
Php 349/couple per hour *February Promo
Mommy Tip:
Wear Comfortable Clothes
Use Easy-to-wear shoes or sandals
Bring Powder
Bring Towel
Bring Extra Clothes
Don't forget your Water & Tumbler
Where is it located?
Ground Level of South Tower (right beside SM Southmall) on Zapote Road, Las Pinas City.
Bounce Schedule:
Monday to Thursdays 11am to 9pm
Fridays 11 am to 10 pm
Saturdays 9am to 10pm
Sundays & Holidays 9am to 9pm
Contact Details:
(0949) 3578357
(0927) 94432860
(0995) 1490285