"No cellphone please"
"No work today Mimi please"
"Can we read a book?"
"Can we play now?"
These are just few of Zee's lines when he wants some special tim., Truly, kids spell love differently, they feel more valued and loved when we, parents, spend time with them. Sabi nga nila, T-I-M-E is how kids spell love.
As a work at home mom, without a yaya nor a helper, I honestly have an unending list of tasks and chores each day. Like my mom friends, I often feel guilty na kasama naman namin ang kid ko the whole day but we honestly cannot give them our 100% attention and time.
I don't want to miss  Zee's childhood. In fact, yun yung dahilan kung bakit nag-close kami ng shop ng business noon, so I can be a full-time and hands on mom. But real life and real household chores are really a struggle. Especially if you are juggling many hats.
So my husband and I committed to cherish every moment with our son and be intentional in instilling values and spending not just quantity time but quality time with him.
Here are some of the ways busy parents like us can do intentionally with our kids:
Reading time –

hitting two birds in one stone ito mommies, aside from developing our kids reading skills and vocabulary, we are also spending time with them through story telling. Be prepared to listen more as they give their reactions sa bawat stories or to their endless questions out of their curiosity.

(hehe!)
Be creative together –

my husband is an animator, and no wonder sakanya nakuha ni Zee yung creative side nya. Favorite ni Zee ang painting and drawing. Sit on the floor with your kids and draw with them. Hindi naman kailangan professional drawing, haha! Kahit yung skills ko lang na sticks ang drawing sobrang happy na si Zee. Prepare a manila paper, paint with your hands and feet, or doodle together, sobrang fun ito sa kids.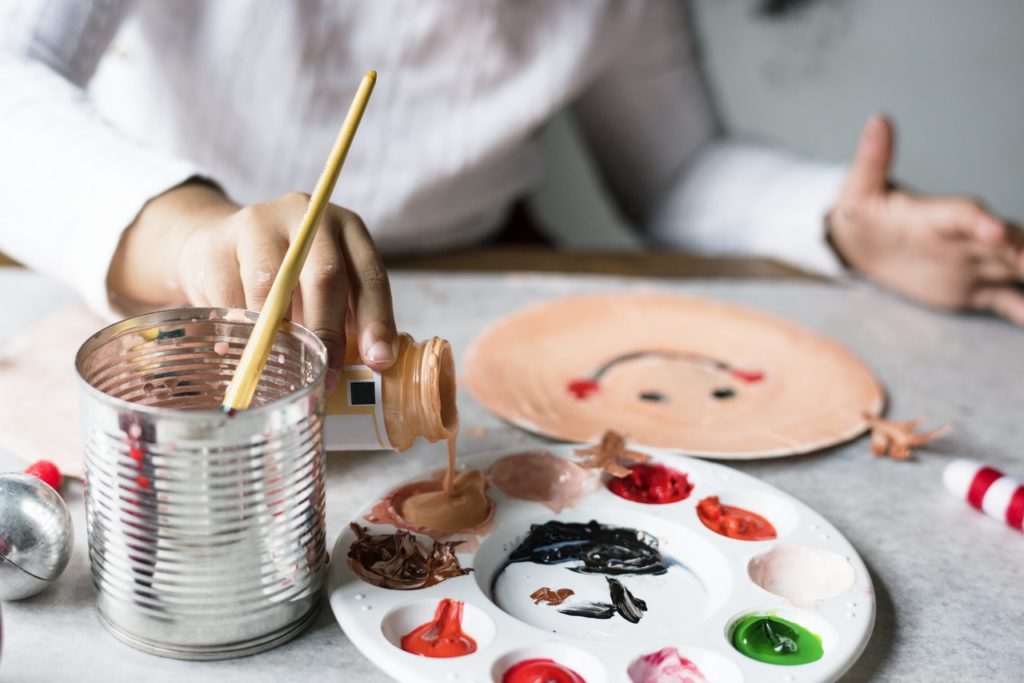 Go for a walk – on a good sunny day, walking together kahit within your street or subdivision and talking with your kids means a lot with them. Usually ang ginagawa namin, naglalakad ako, si Zee naman nag scooter/trolley. Ok din na moment to ask your child what happened in school etc. We also love going to open parks and playgrounds for play time.
Go to church as a family –

being part of a church community and going to church every Sunday with our kids will not only be another childhood memory for them with you, but one  good values to pass on the next generation, to Honor God first in the family.
Cook together –

try out a new recipe as a family, isa ito sa favorite namin gawin. At kitang kita ko na enjoy na enjoy din ni little boy. Kahit mga 3 steps procedure lang mommies so kids can follow.
Spending time with our kids, will never be a waste of time and money, investing on their core memories especially in their younger years is highly recommended to every parent. Sometimes, we need to say no to other things so we can say yes to our kids and family.
It will always fall on our prioritizing, what or who really matters?
Another tip we heard, is having a gadget-off. It is one of the great tips we've heard from a parenting seminar. In our social media age, its easy to be distracted by many things, its easy to connect to those people who are far from us, but let us not forget to establish real connection to those who are near – our family, our kids. 
Calpol knows how every moment is important to our family especially for busy parents, to help moms recover lost time and missed chance to spend time with our kids, Calpol offers fast and efficient fever relief. It start to work on fever in 15 minutes (at 15m/kg dosing) and gentle pa sa tummy mommies.
Paracetamol (Calpol) invites moms to post on Facebook or Instagram how they make 15 minutes unforgettable bonding experience with their kids. Nominate and tag another friend to do the challenge and pass the love, warmth during this cold and rainy season.
What about you moms? What are your favorite bonding activities with your kids?