On our quest to live more simple, practical, frugal and intentional.. I've observed that "practical-frugal people" have many things in common.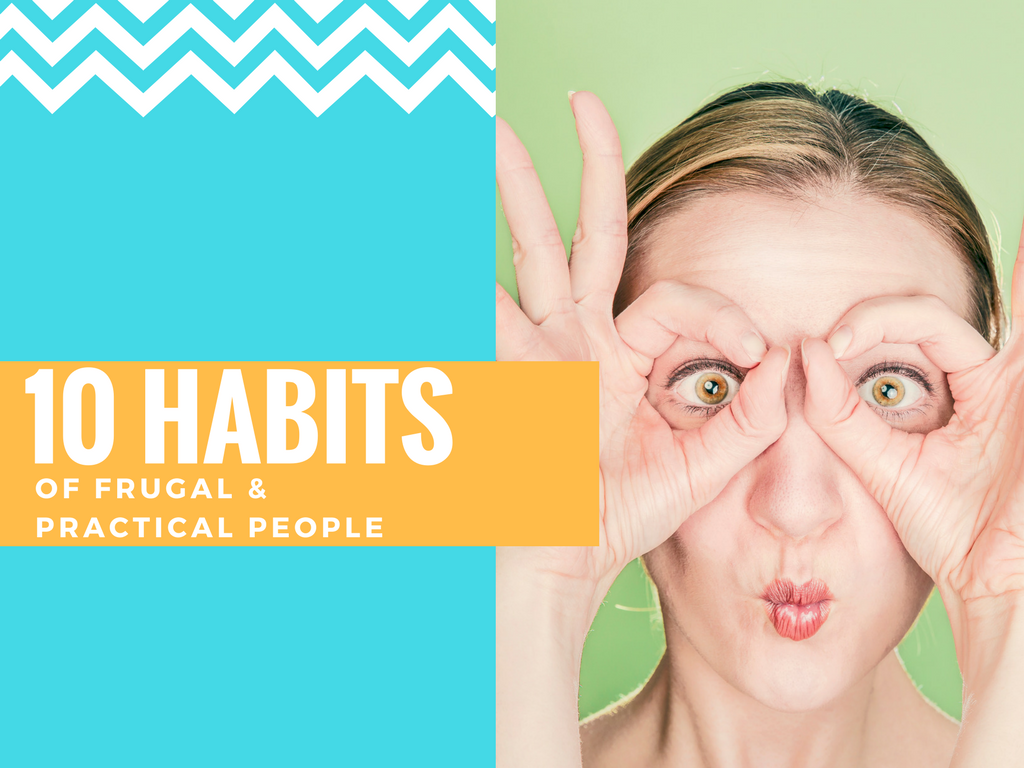 I'm happy to compile some of those habits that I observe very common to "frugal and practical people" and share it with you. Here they are:
 1.  They don't waste, they see value in almost everything
Frugal people recycle and upcycle. Some think it's OA. I think it's creative.
 2.  They don't mind comparing prices to get the most affordable one
They have the habit of comparing brands after brands to get the best deal.
 3.  They're not into the latest trend, they are much concern on what's comfortable for them
Frugal people are not brand conscious. They are usage conscious.
 4. They buy quality products not because of the brand but because it will save them in the long run  
Frugal people are not after cheap products. They always invest on quality brands because they think "long term".
5.  They love everything about "saving" and sale doesn't mean a time of spending for them but time for "saving"
For frugal people, sale season is the best time to purchase, not to hoard, but to get the best deal for planned purchases.
 6.  They have a projected budget 
 They have a budget in mind and they stick to it no matter what.
 7.  They barely upgrade their lifestyle
They still use their 2 year old plates and pans
 8.  They are giving, generous and sharing
Frugal people are giving. They believe that sharing is caring, and in the principle of "give and it will come back to you"
 9.  They don't live grand but simple 
They fly economy and stay in a middle range room because they believe vacations doesn't need to be "too costly" (+always at the look out for free buffet breakfast. hey, breakfast meal expense saving din yun! hihi..). They homegrown their products, buy local and live below their means.
10. They value learning
Practical and money wise people loves continuous learning. Learning opportunities is investment for them and not an expense.
What about you? Do you have other frugal habits that you want to share? 🙂