Fashion is very close to my heart. When I was younger, I used to do photo shoots for the love of art and fashion…
When I became a mom, I thought my passion for fashion will fade, considering the stretch marks, wider hips and belly bags that I have now..
But it didn't, I believe, our clothes and style speaks a piece of our personality so I thought of… Why not be in style with my toddler? In fact, clothing can be a playful bonding and part of motherhood.
Motherhood also taught me to be "frugal" aka "Tipid Mommy" but being a practical mom doesn't mean, you cannot be a fashionable mom.
Sharing with you some Fashion-On-A-Budget Tips:
1. Know your style
Can you relate to many clothes  in the closet with their tags still on? Meaning, hindi pa nagagamit.. Why? Maybe because they're not really your kind of style. By knowing what we love to wear, what we're comfortable wearing, it will save us a lot of unused clothes or wasted fashion expenses.
2. Buy Pre-loved Clothes
I'm a member of one Facebook  group that sells pre-loved but well-loved items, you can buy branded, stylish clothes on a discounted price. Some clothes are only worn once or twice. I also sell my old clothes (that doesn't fit to my mommy figure anymore) and use the fund to buy from co-group members.
 3. Accessorize
My style changed when I became a mom, I preferred simple and comfty look, I also love minimising my closet, by adding accessories to simple blouses or outfits, it actually can changed its look. One Blouse is enough for 3 different looks.
Here's a sample, my casual plain black dress, became extra stylish with fabric necklace accessory
4. Buy out of season
Do you need a summer OOTD? Buy during rainy season.. they're on a big sale, and vice versa, because items priced real high on its peak season. Grab the chance for extra savings during end of season sale.
5. Set your fashion fund
By setting a margin for your clothing or personal care fund, you'll be guilt-free to spend on clothes. And this also helps us moms, avoid over spending.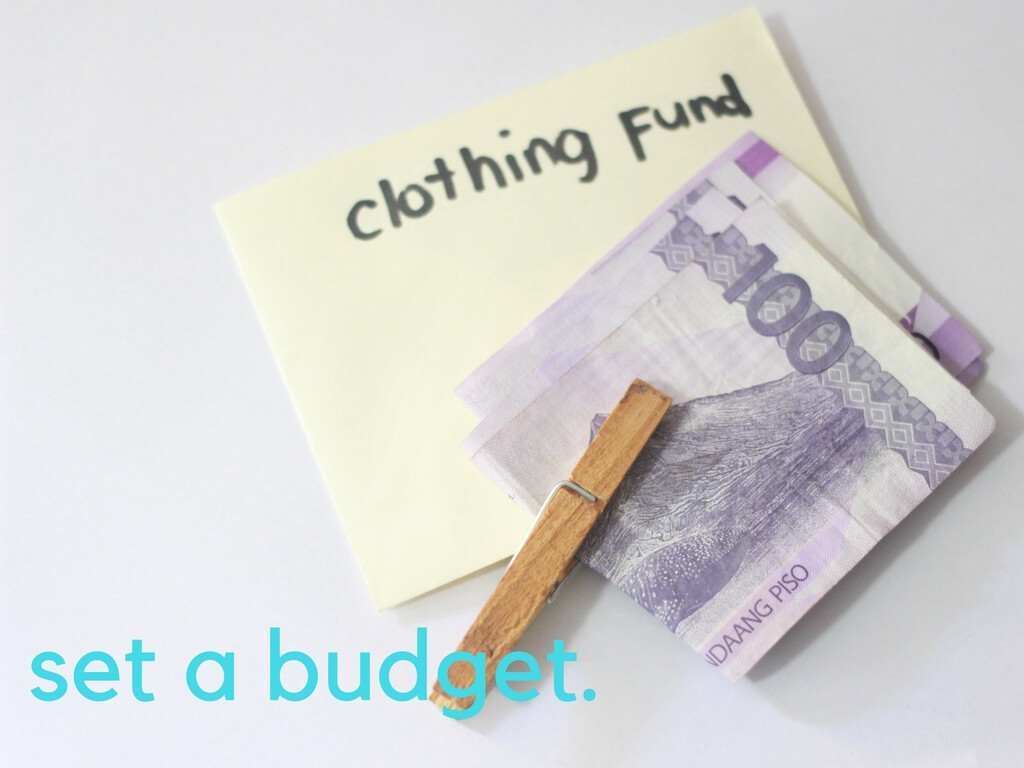 What about you mommies? What are your Fashion On A Budget Tips and your Fashion Care tips? Feel free to share it with us!