A Surprise, Loaded With Favor Staycation
My family was blessed with an overnight stay in Sofitel Manila
Upon checking-in… the lobby clerk saw that we have a toddler (Little Zee), and upgraded our room to Club Millesime room so we can have a king size bed instead of 2 single beds without any additional charge (to make co-sleeping safe).  Another WOW! and Big Favor! We're just amazed on how this staycation was loaded with lots of favors from Above.
I just want to Share with you lovelies why you should consider Sofitel Manila for your grand family staycation:
Luxury Rooms (Comfortable & Relaxing)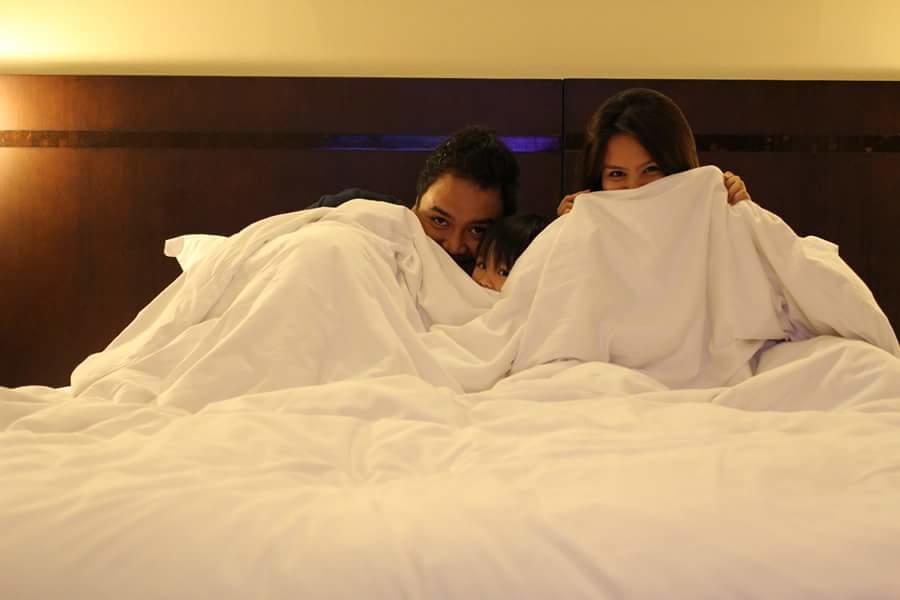 The room's contemporary design (combination of French and Filipino Design) gave us a truly relaxing stay,
Sofitel's Mybed is so comfortable I wish I can sleep all day.
Sofitel is the only 5-star resort hotel in Manila. Your little ones will surely enjoy the pool area.
The famous SPIRAL Buffet. Our family loves food, and our first Spiral Buffet experience is one of the best buffet ever. We love that they have "Mamang magtataho"
From kiddie friendly meals in Spiral, Sofitel also offer Free Kids Activities for checked-in guest,
Our little Zee also loves playing on their play area and giant chess board – I think, this is his favorite part of our staycation "Playtime"
All in all, with the beautiful place, good food and great service, i think our Sofitel staycation deserve a 5 star rating.
So if you are looking for a time out from a busy and stressful life and wanting to refresh your mind, why not reward yourself with a five star staycation at Sofitel.
Hotel Sofitel Philippine Plaza Manila
CCP Complex Roxas Boulevard, Pasay City, Manila, 1300