Taking a bath is a part of our day and our kid's day. But this ordinary daily routine can be a fun bonding time with our preschoolers and toddlers too.
Lalo na sa mga busy parents, or sa may mga preschoolers na pumapasok sa school. Di ba masayang time din ito to talk to our kids.
How can we make bath time extra fun with our toddlers? Here are some easy ideas mommies:
Sing together – as they say, "a child who sings is a happy kid". Sing together while giving your little ones a bath. Act out the songs "be a dinosaur, be a giant, be a baby shark.." just have fun!
Invest on bath toys –

who says who cannot play inside the bath room? And why not make it into an educational play?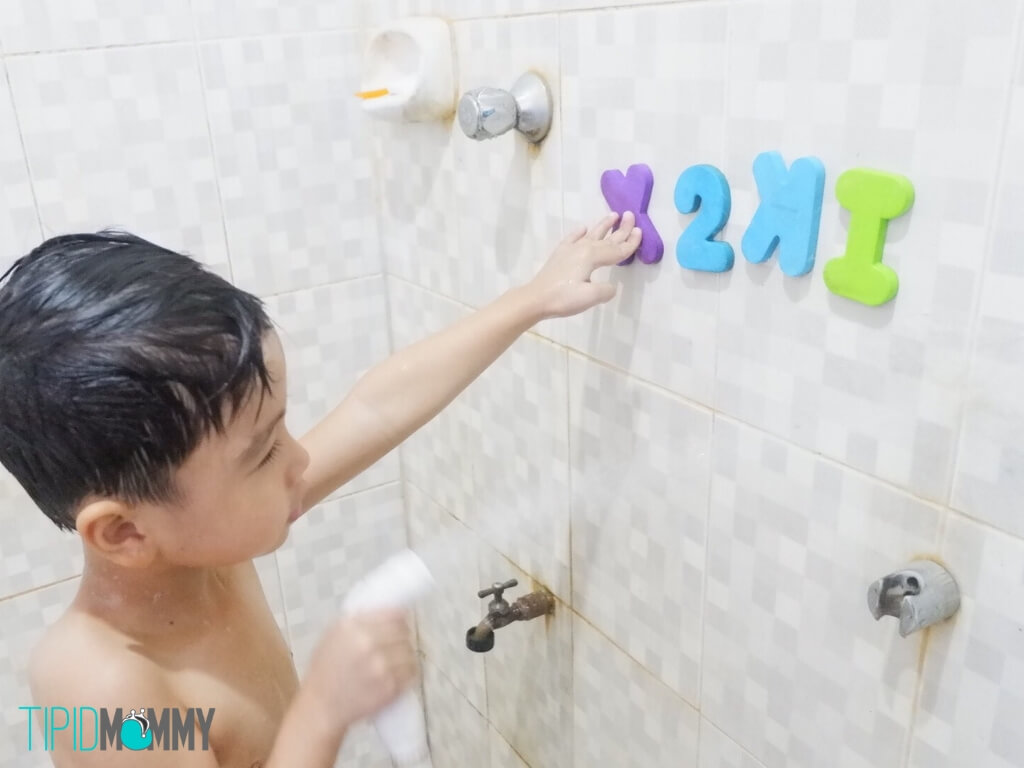 Draw on the wall using washable crayons –

let your kids express their creative side by drawing on the bath room tiles and walls

Bubble Fun –

we love playing with bubbles, even yung bubbles lang from bath soaps.
Share with us if you have more fun bath room activities 🙂