I'm a mother first..
Embracing my current season..
Its been 6 years since I've decided to follow God's direction for me to be a full time mom to my son. Sinara namin ang shop namin para makapag-focus ako kay little boy.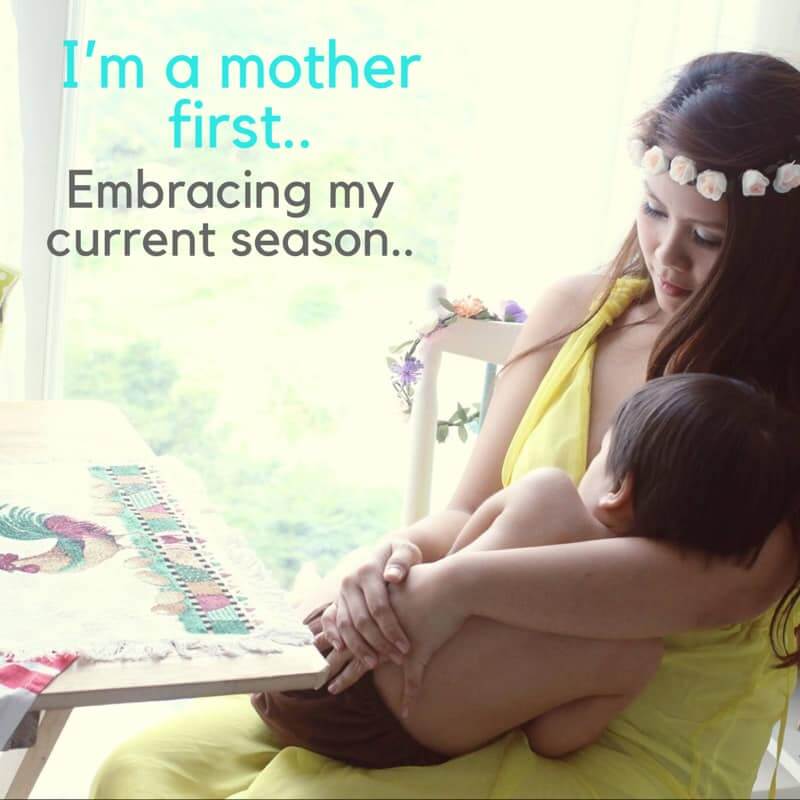 Tanda ko pa yung first year na bitbit palagi si baby, kasama mag-luto, ma-ligo, pati mag-CR (haha!) puyat at pagod..
No social life, simplier life din dahil lumiit din ang income from two income family, isa nalang muna at kailangan i-budget mabuti.
Dalawang taon na walang me-time, may mga moments na natingin ako sa salamin na parang hindi ko na kilala yung sarili ko.
Bukod sa anlaki ng tinaba ko haha! Grabe! hindi na ako nakakapag-ayos.. Noon hindi makaalis ng walang hikaw,
make-up, naging sa ok na makasuklay lang.. Pero season lang pala yun talaga..
Ngayon narealize ko, may time na ako mag me-time, nakakapagsuklay at kilay pa ako ngayon mga momsh haha! minsan nakakaalis na rin ako ng bahay mag-isa dahil naiiwan ko na sya kay hubby..
Nakakapag sideline din ako ngayon habang hands on mom pa rin, kasi hindi ko na sya palaging buhat, ilan oras na din sa isang araw ang hindi ko sya kasama dahil nag-school na sya..
Pero narealize ko kaya pala lumuwag ng konti yung oras dahil lumaki na rin sya.
Yung buhat ko noon, binibreastfeed.. naglalaro na mag-isa, nakain na mag-isa, madaming routine nya ang hindi na ako kailangan..
Ambilis lang pala ng season na yun.. yung maliit sila mommies yung sobrang kailangan nila tayo.. kaya sulitin natin..
Kung nasa season ka ngayon na walang ligo, palaging puyat at pagod, sulitin mo na yan momsh.. swear! Nakakamiss yung maliit pa sila..
Yung season na andami mong dreams and goals but you have to put aside, to be a mom first and focus on your family, God will bless your patience, God will reward your sacrifice mommy..
All is worth it mommies..
Ambilis nila lumaki, kaya icherish habang tayo pa yung gusto nila i-kiss, i-hug, kalaro at kasama..
Momsh, kung nasan season ka 'man ng motherhood. Embrace it, Enjoy it, Cherish it, Do not rush..
Season lang yan!