Being raise by a Batangeña mom, nakahiligan ko rin ang kumain ng "gata".
Nakakatuwa na pati ang anak ko nahilig din sa gata at sa gulay.
Pero syempre, kapag tinanong ang mga kids kung ano ang favorite nila na food, "CHICKEN" ang sagot nila..
If your kids love chicken, and you're thinking of a dish that's not just yummy, but also healthy and most especially easy to prepare for busy moms, I would like to introduce to you this recipe.
And ofcourse, sa mga Tipid Mommy, very budget-friendly pa ito.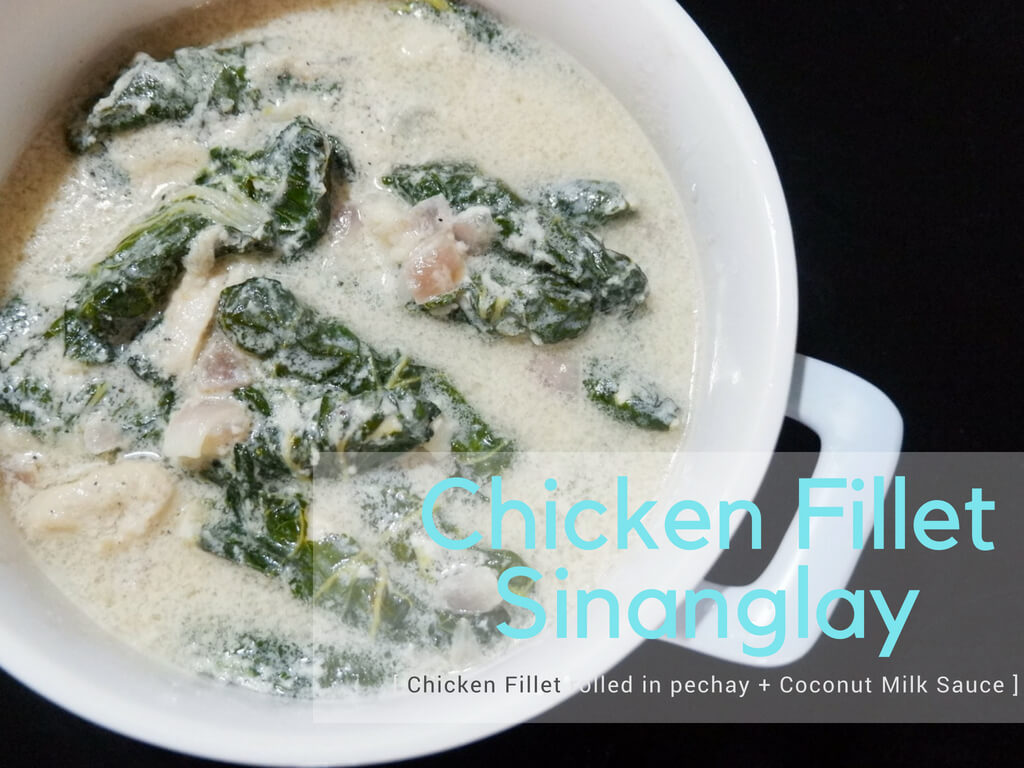 I am happy to share with you mommies our "Chicken Fillet Sinanglay". If familiar kayo sa "Sinanglay na Tilapia" mommies parang ganun pero we will be using chicken fillet this time.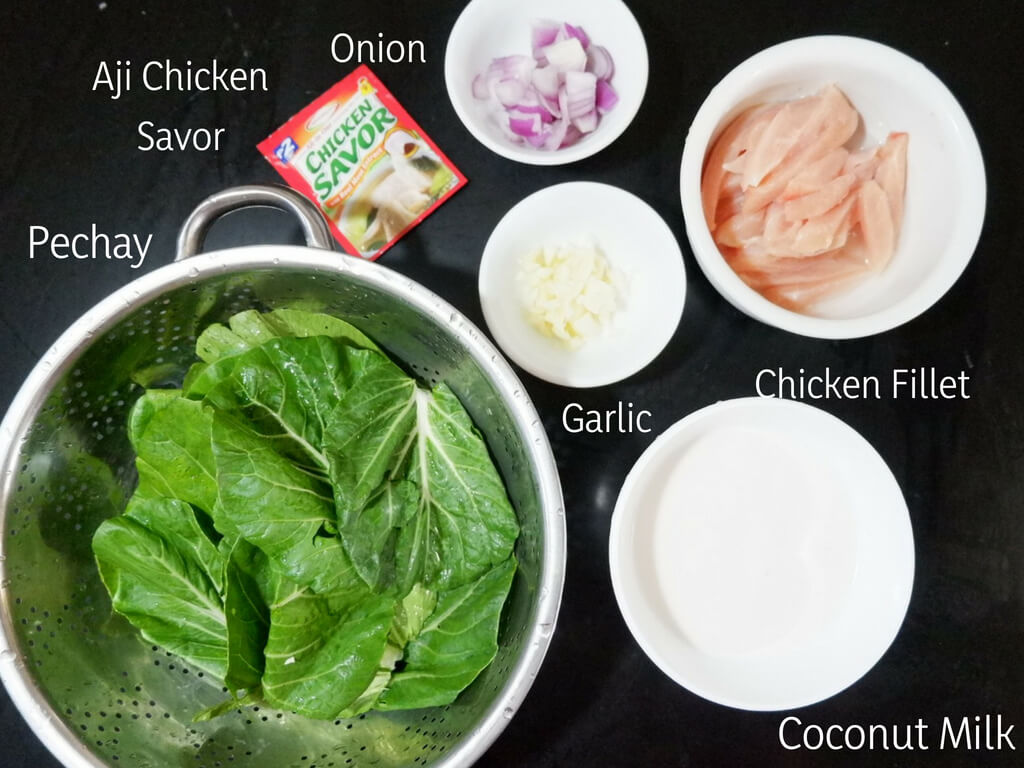 Ingredients: 
1/2 chicken breast fillet (sliced into stick-type) 
2 tali pechay (leaves only, blanch to soften)
1 coconut milk
1 cup of water
4 gloves garlic (diced)
1 medium size onion
Salt & Pepper
1 tomato (optional)
1 thumb ginger (optional)
1 siling haba (optional)
Procedure:
1. Blanch Pechay Leaves
2. Wrap/Roll the Chicken in blanched Pechay Leaves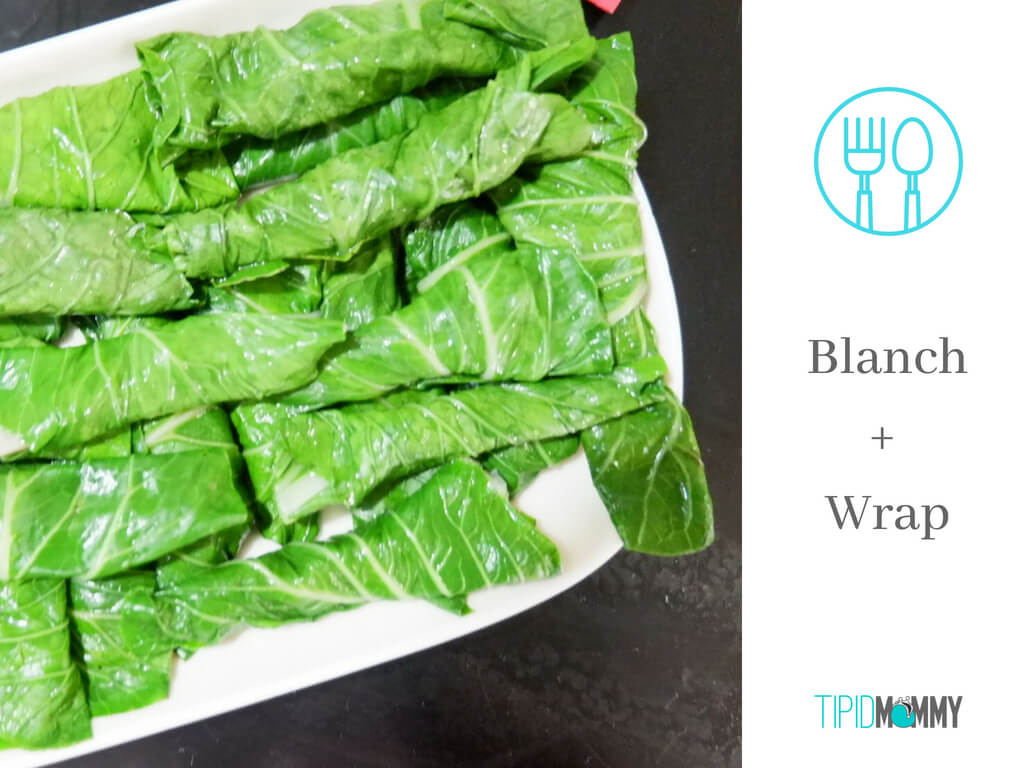 3. Sauté garlic & onion in the pan
4.  Add the rolled chicken
5.  Pour in the coconut milk, simmer for few minutes
6.  Add 1 cup of water (bring to boil)
7. Season with salt & pepper
8. Bring to boil hanggang maluto ang gata
9.  Serve with steamed rice
Tada! Here's how it looks like mommies!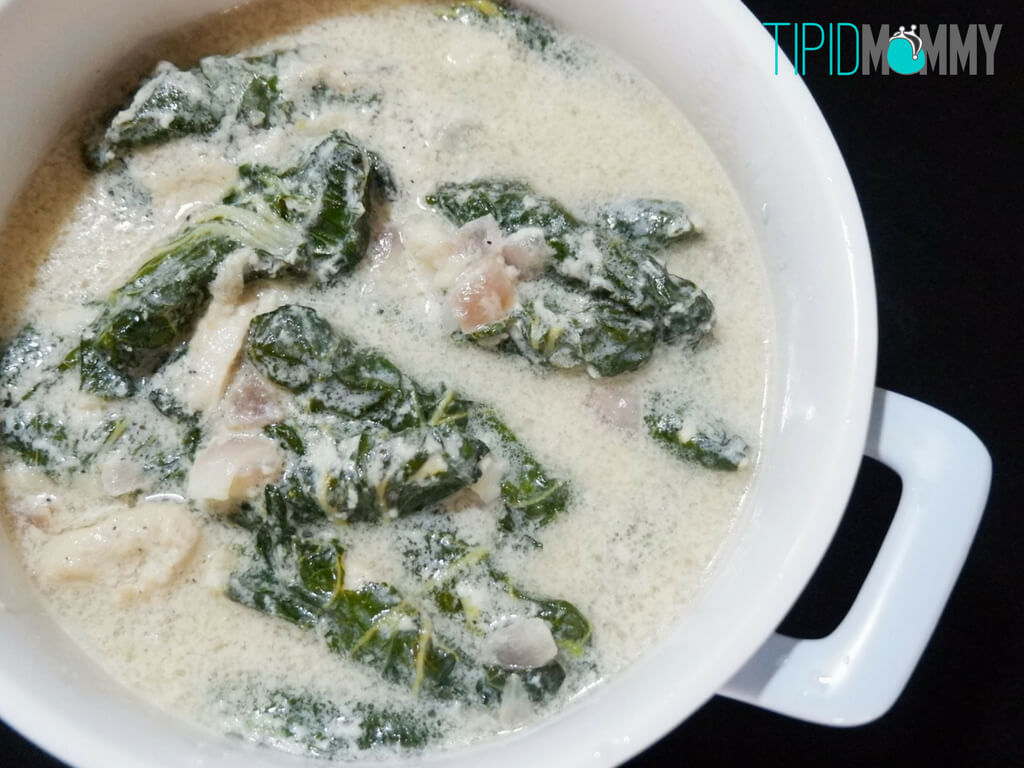 My child loves pechay because of this dish! Imagine if maka 8 chicken strips sya naka 8 leaves din sya ng pechay!
Oh mommies, balitaan nyo ako kapag niluto nyo ang "Chicken Fillet Sinanglay" ha?
Happy Cooking!