Every house wife or mom's wish is "me-time". Yung time para makapag-rest, yung walang toddler na sunod ng sunod sayo, saglit na time na maka- inhale exhale. I know most of us moms can relate to that.
Sabi nga ng mga mommies "Give me a break!" 
But what if, limited ang budget at hindi kaya ng sobrang bonggang "Me-time"
Share ko lang ang mga tipid ideas or activities for our mommy me-time without breaking the bank (below P500 lang ito mommies)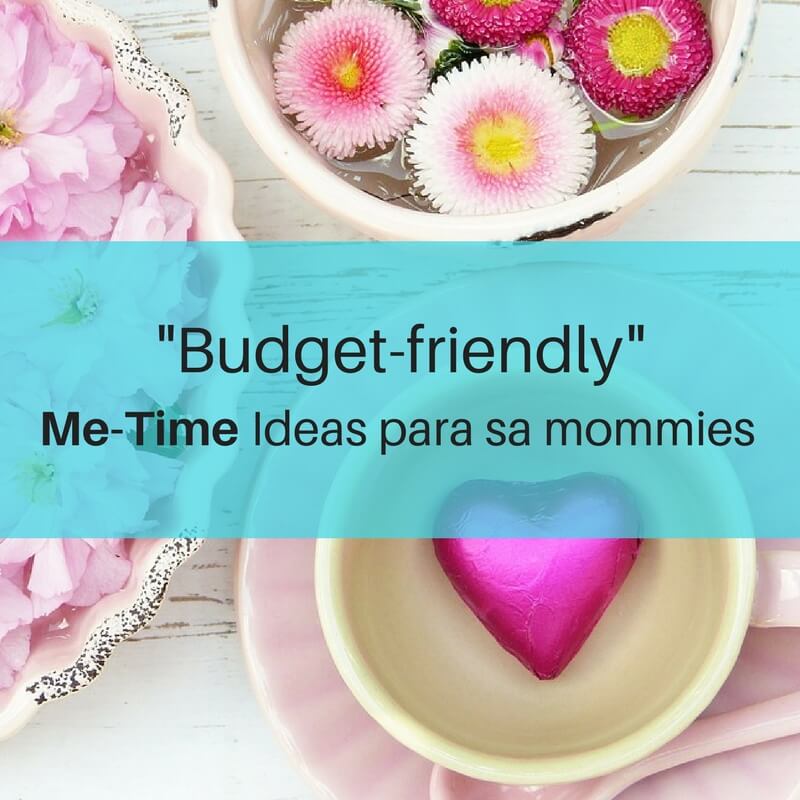 There's something relaxing about having our nails done right mommies? For as low as P80 we can already have an hour of me-time and happy feet after.
Nung naging mommy ako kahit wala pa ako 30's ansakit palagi ng katawan ko, yung hips, upper back dahil sa daily chores as wife and mom. So mommies paminsan minsan its great to treat ourselves with some body massage, for as low as P250 we can already enjoy a full body massage.
(Tipid tip: Schedule your massage on an off-peak time (around lunchtime) para mas mura ang rates mommies) 
There's something about coffee talaga at sa ambiance ng coffee shop that relaxes us women di ba? For as low as P100 you can enjoy a relaxing ambiance and time din for book reading ito or journaling.
Hindi porke "tipid" tayo hindi na tayo pwede magpa-ganda mommies, for moms na gusto magpaganda, or sa mga may lakad palagi sobrang sulit itong me-time na ito. Achieve ang "woke up like this" na peg. (hehe) Starts at P300 ang rate nito mommies.
Go to your bed room alone
Isa ito sa favorite ko, I'll ask hubby a favor na sya muna magbantay kay Zee (our son) so I can have a few minutes na huminga at magpahinga saglit sa room habang nasa baba sila or lalabas sila saglit ng bahay.
Ito ang sobrang possible para sa ating lahat mommies at zero expense talaga. Kapag sobrang stressful ng day nakakarecharge talaga mag quick shower (ng walang audience na kids hehe) invest on good bath soap or body scrub, mas ok yung may relaxing scent. Isa ito sa madalian natin ginagawa mommies ang maligo.
And this is my favorite moms, there's nothing more recharging than talking sa ating Real Source. Kapag sobrang nakaka-overwhelm na ng buhay nanay, ansarap sa pakiramdam na pwede tayo lumapit kay Lord na parang bata.
Share ko mommies itong isa sa favorite ko na devotional, Unsupermommy (5 days lang yan mommies, Free lang sa You Version App)
I hope inays makatulong itong mga list of ideas sainyo.
For you who's reading this, remember that You are enough, You are beautiful and You are a wonderful Mommy!
Advance Happy Mother's Day!