Many parents are asking me, how come a "frugal", "practical" ,"tipid mommy" like me loves traveling.
As a mom and family finance advocate, I believe that investment is not just about paper assets alone – hindi lang stock market, mutual funds and etc.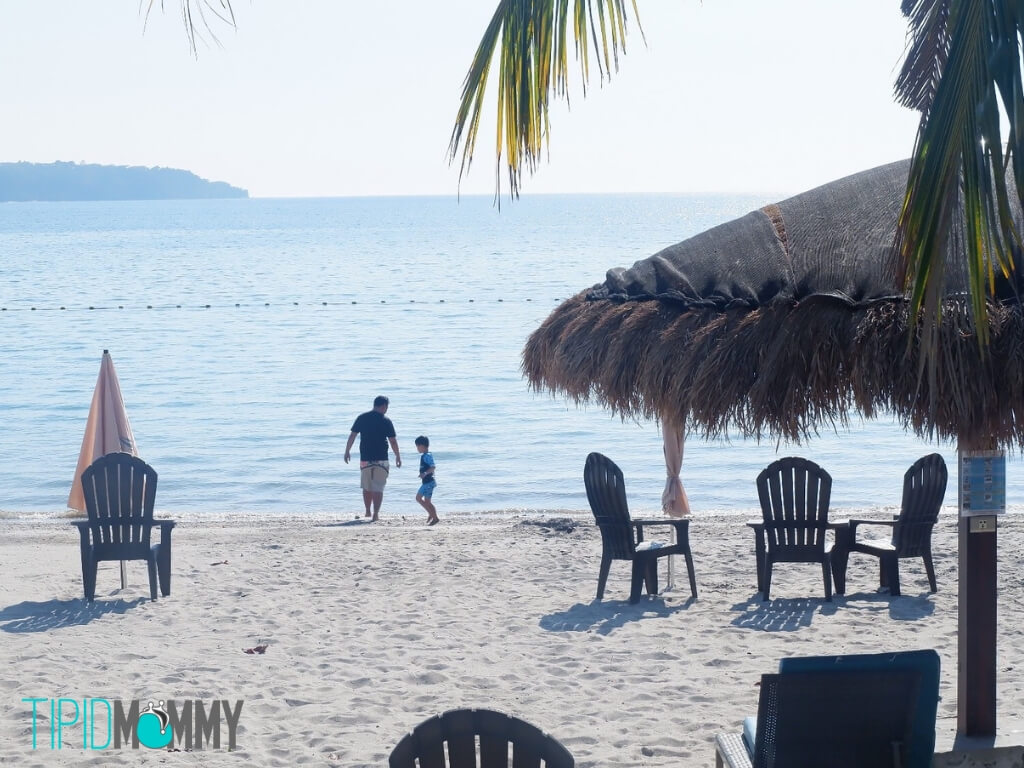 In our family, we love creating memories together, we call it "investing in memories". It is one of our ways to invest in our child's memory bank. We don't buy a lot of new stuff, instead we allocate those savings for our travel or what we call in our family "celebration fund".
That's why simple, budget conscious families like us can also include traveling in our families' budget.
And we are thankful that we were able to cross out one of our bucket list item as a family which is Subic Bay, Zambales, isa sa mga goal destination namin.
Kaya we were so happy and thankful when our family was given an opportunity to stay at Acea Subic Bay, an exclusive beach front resort in Subic.
Kinikilig akong ishare sainyo mommies on why you should also consider it on your next family get away: 
Travel time – our family always consider travel destinations that are accessible by land, mas tipid kasi sa transportation expense, walang airfare and all. That's one of the things we love about Acea Subic Bay (province of Zambales), 3 hours away lang from Manila and you can enjoy a private beach front resort na. A drive away lang!
Private Resort – we appreciate how exclusive it is compared to other public beach in the area. You'll enjoy the privacy, tranquility of this place. Perfect sa mga gusto mag moment, time alone, quality time with loved ones. Who doesn't enjoy a vacation with less crowd? Almost all of us especially moms love that.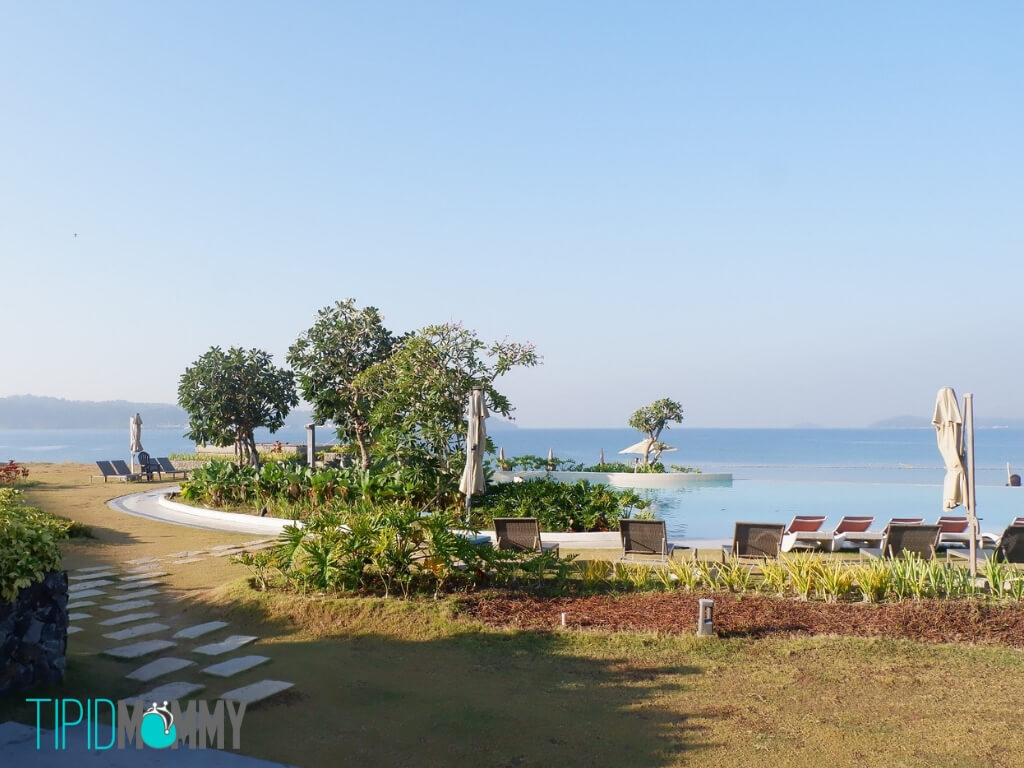 Kid friendly and Family oriented Facilities –

I'm surprised that they have a very nice play area inside their resort.
Play Area for kids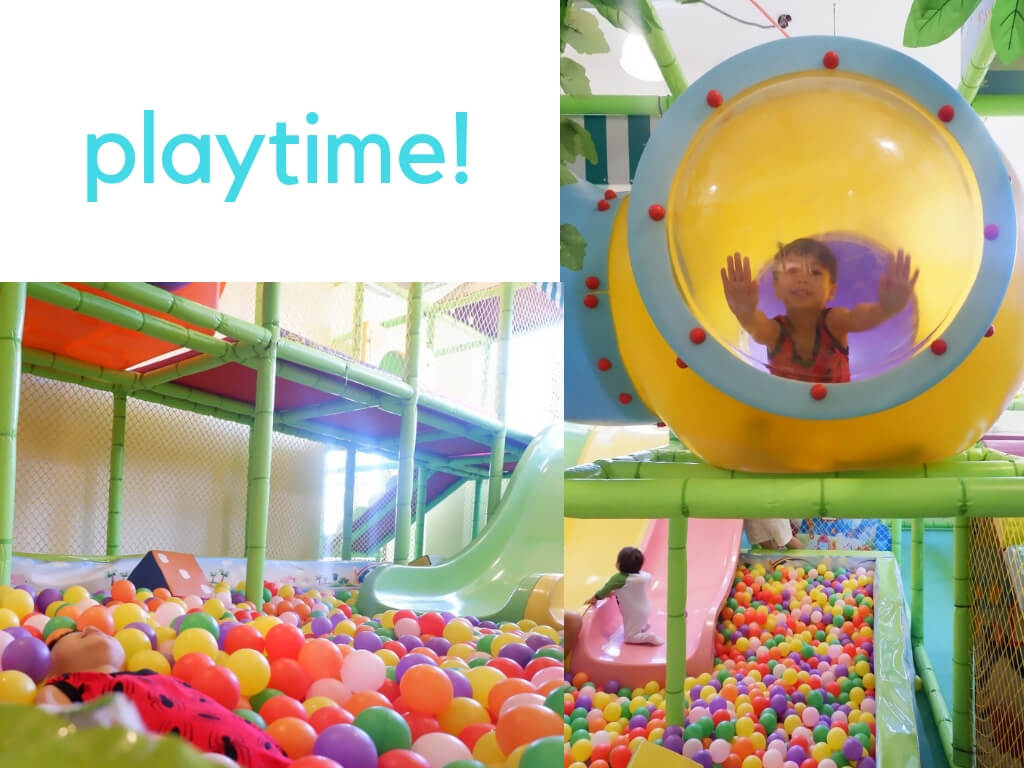 "Wow!" Ayan ang nasabi ni Zee when he saw the play area, we moms can all agree that there's something about balls and slides that make every child extra happy. Kaya pang family time talaga sa Acea Subic Bay.
They also have a game room where families and friends can enjoy different games for entertainment.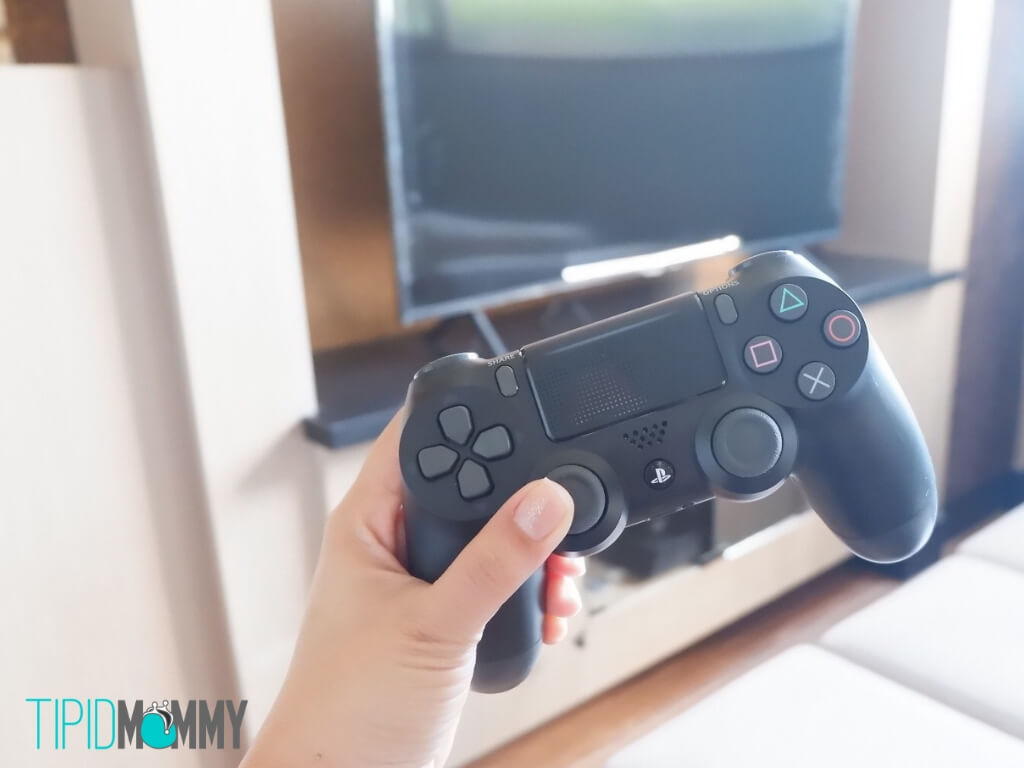 The Game Room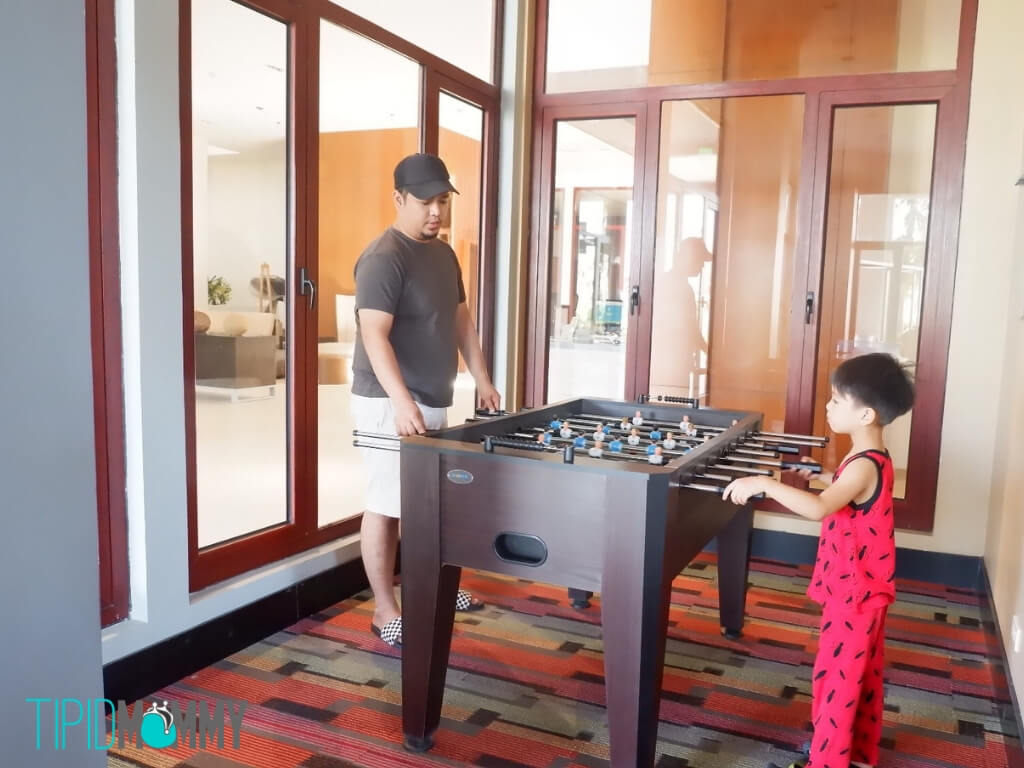 For big groups, corporate outings and barkada, may Karaoke room din, that Filipinoes cant deny na dagdag fun sa mga out of the town trip.
Karaoke Room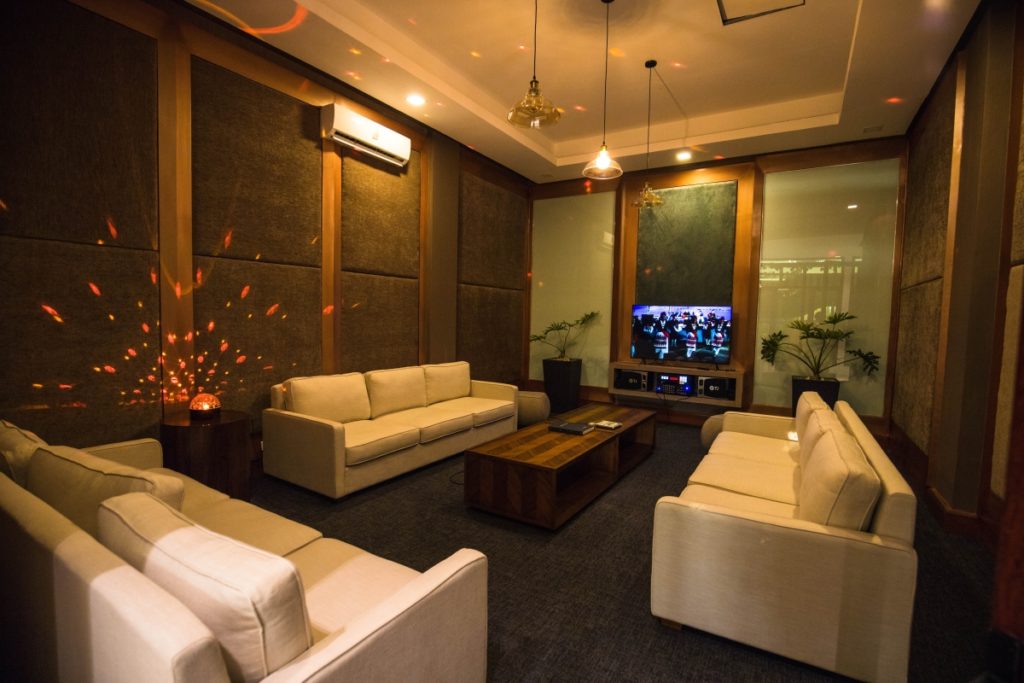 For fitness and health buff, there's also a gym in case ayaw nyo ma-miss ang workout routines.
GYM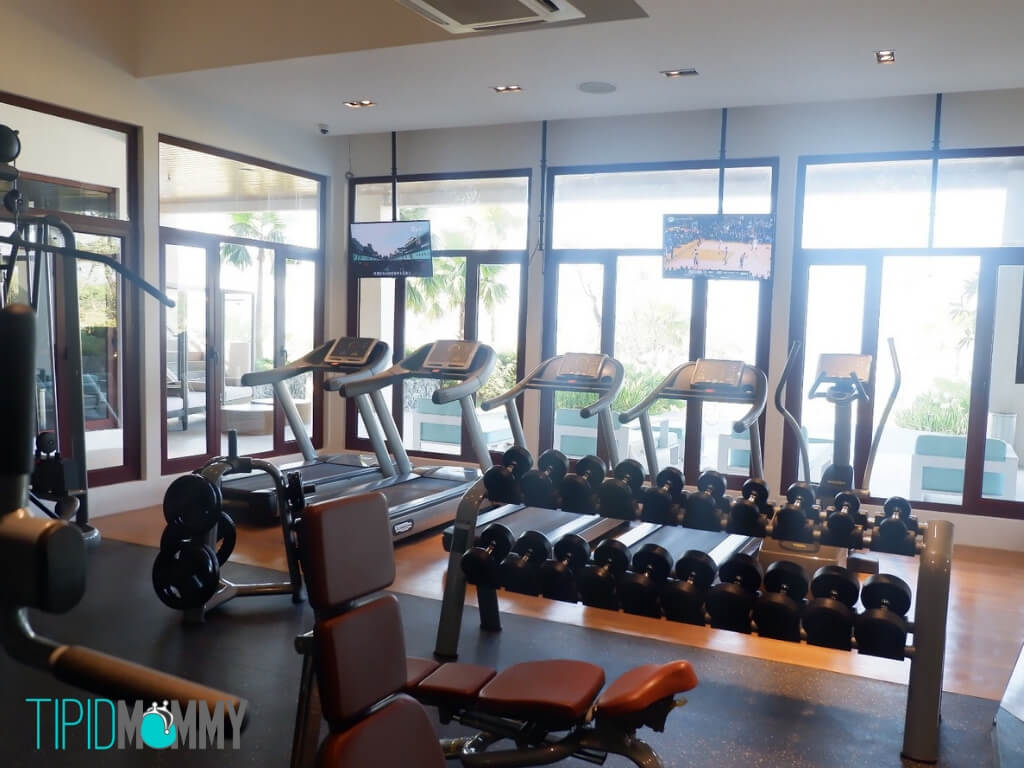 SWIMMING POOL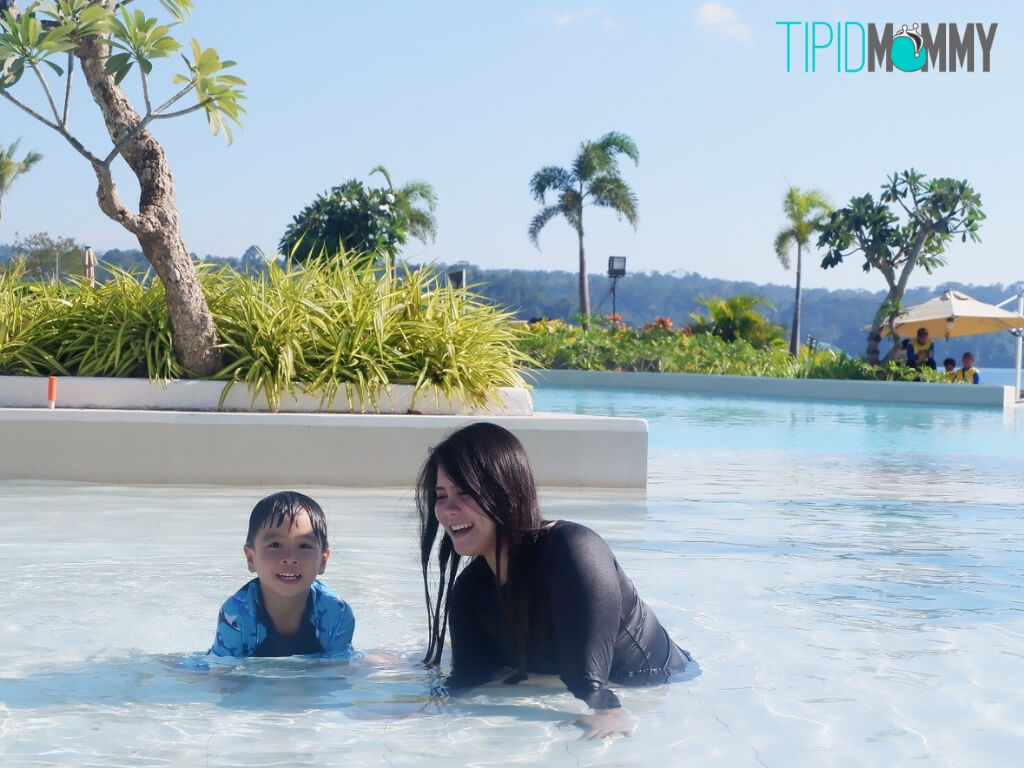 There's kiddie pool area, ito yung pinka na-enjoy ni Zee sa lahat ng facilities ng hotel.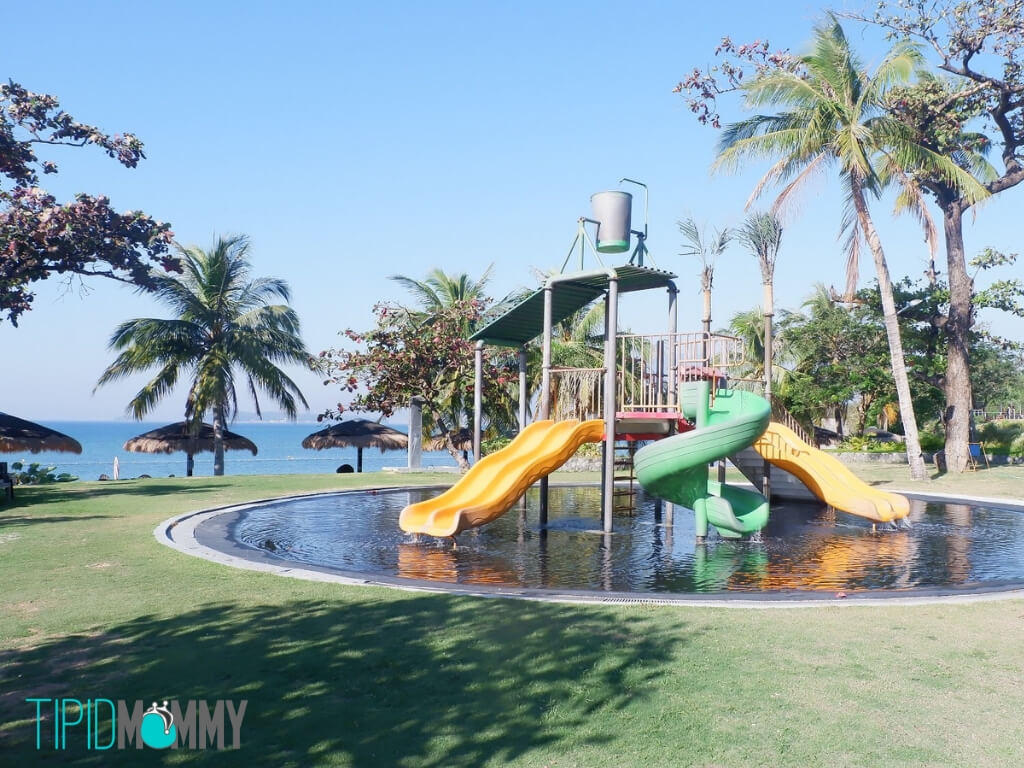 Swimming Pool with the view of the ocean.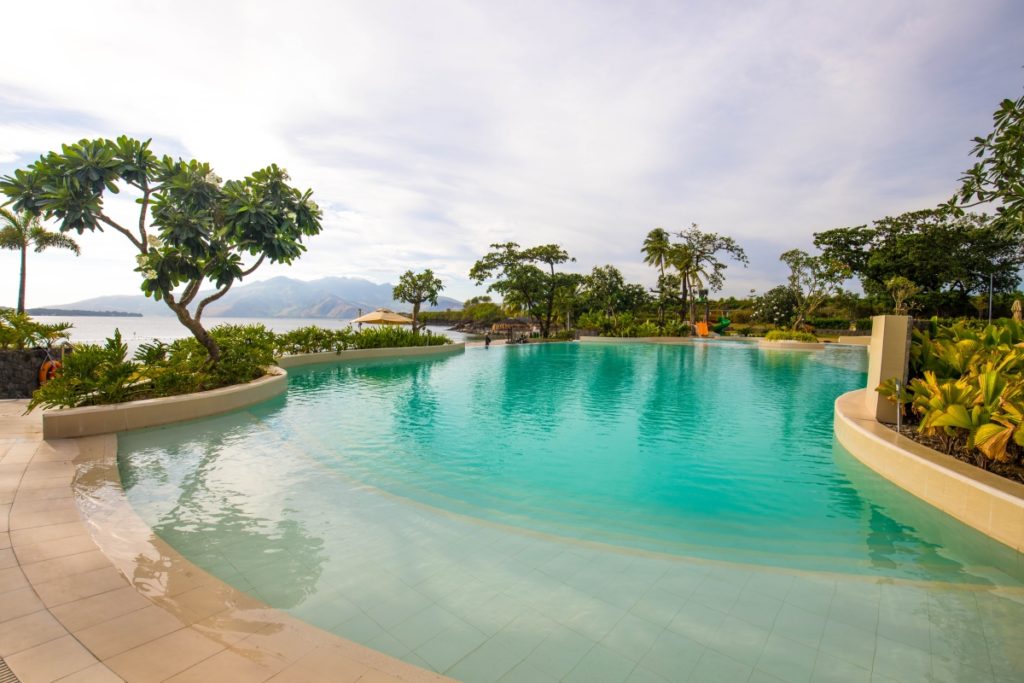 Great Food at Salt Restaurant –

they have an in house resto at Acea Subic Bay, and isa ito sa sobrang na-enjoy namin sa stay namin, the "fooooood". They offer really great food not just good in the eyes, but also it taste really good mommies. Favorite namin yung Baby Back Ribs, Chocolate Truffles, Asian Cheese Cake and their Acea Iced Tea.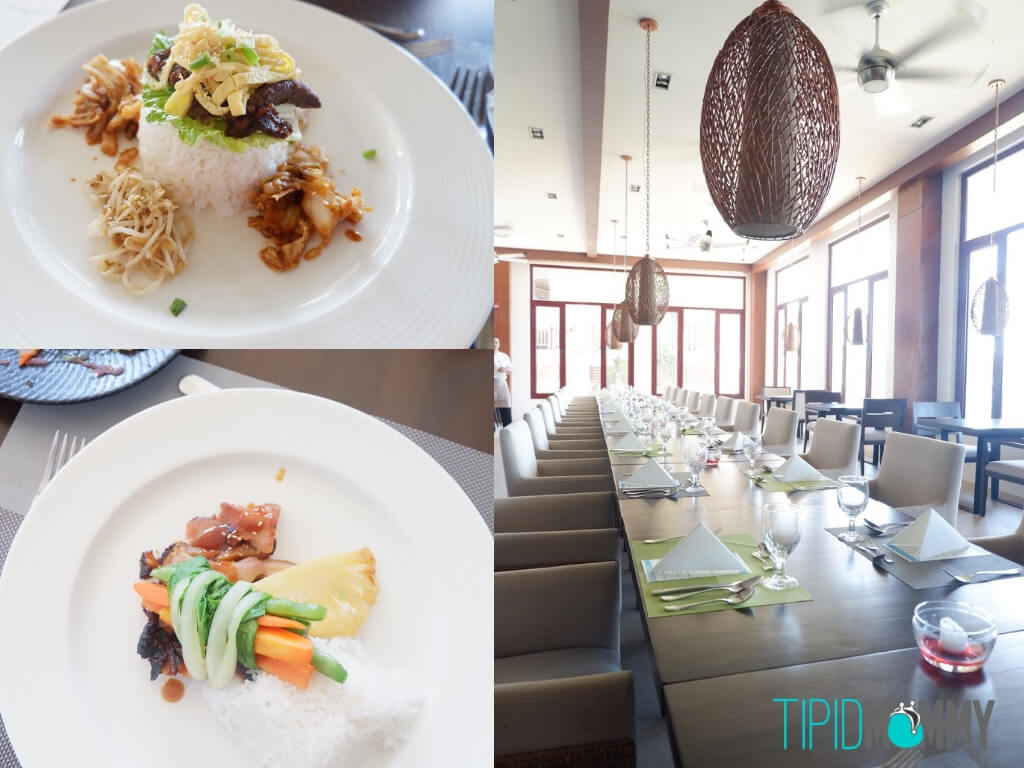 Acea Iced Tea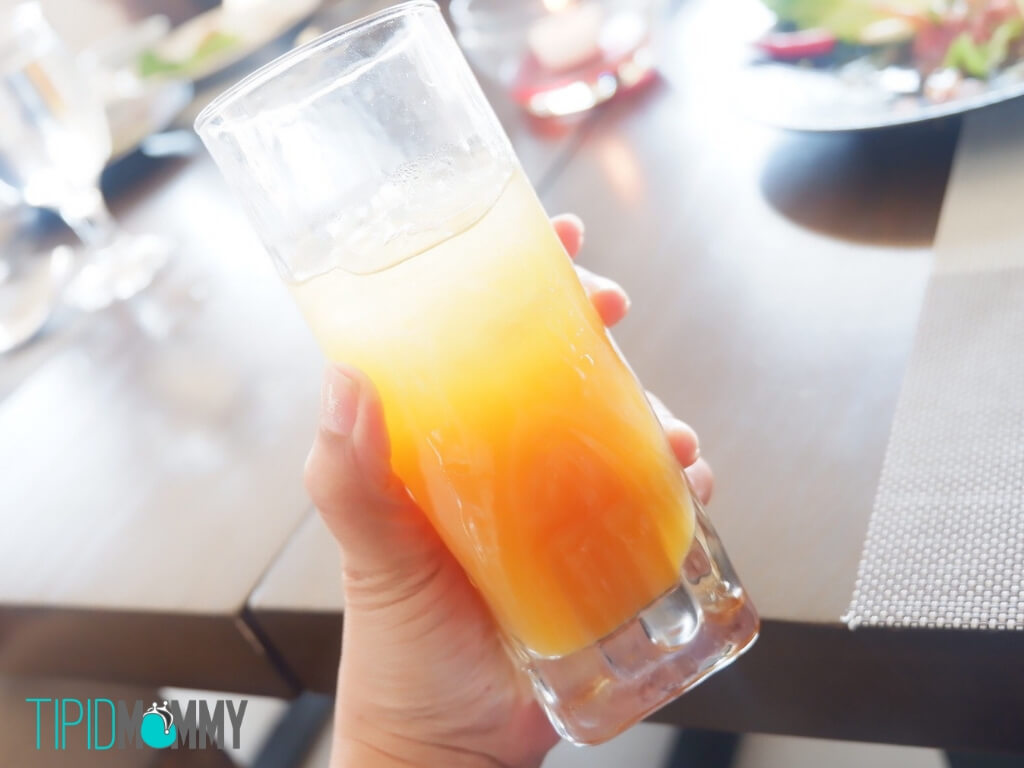 The room rates comes with complementary breakfast buffet for two kaya sulit!
Nice & Comfortable room –

moms like me appreciate the hotel room a lot during vacation, because it is our time to recharge even if it feels like "we are just taking care of our family in a different location" haha!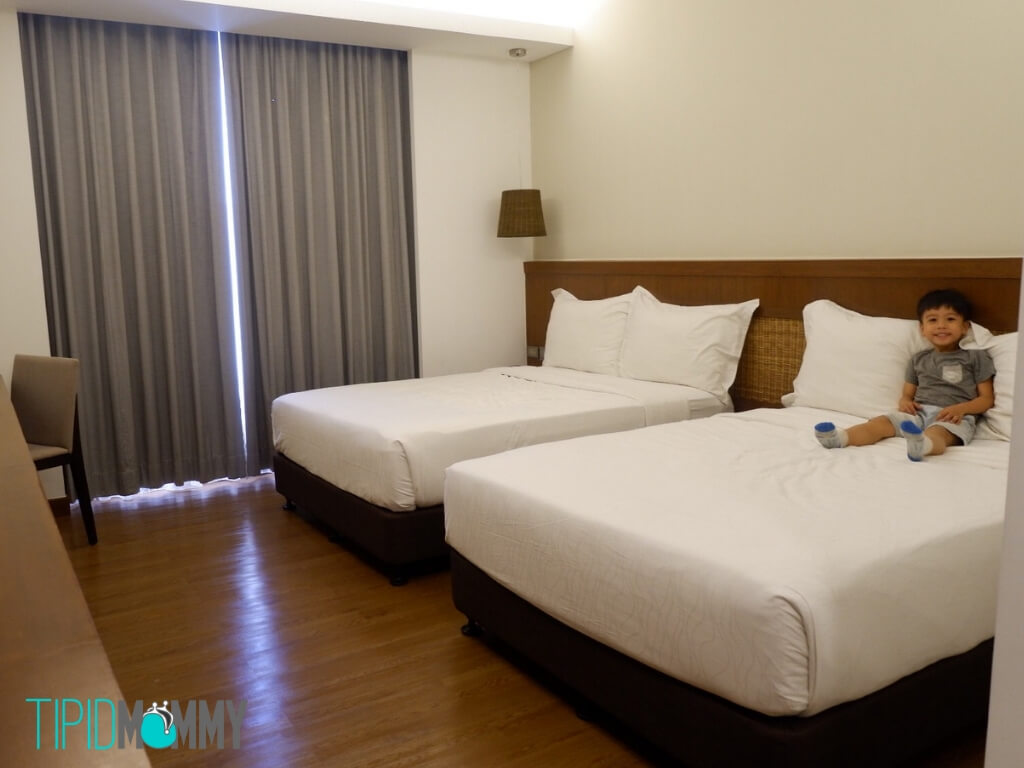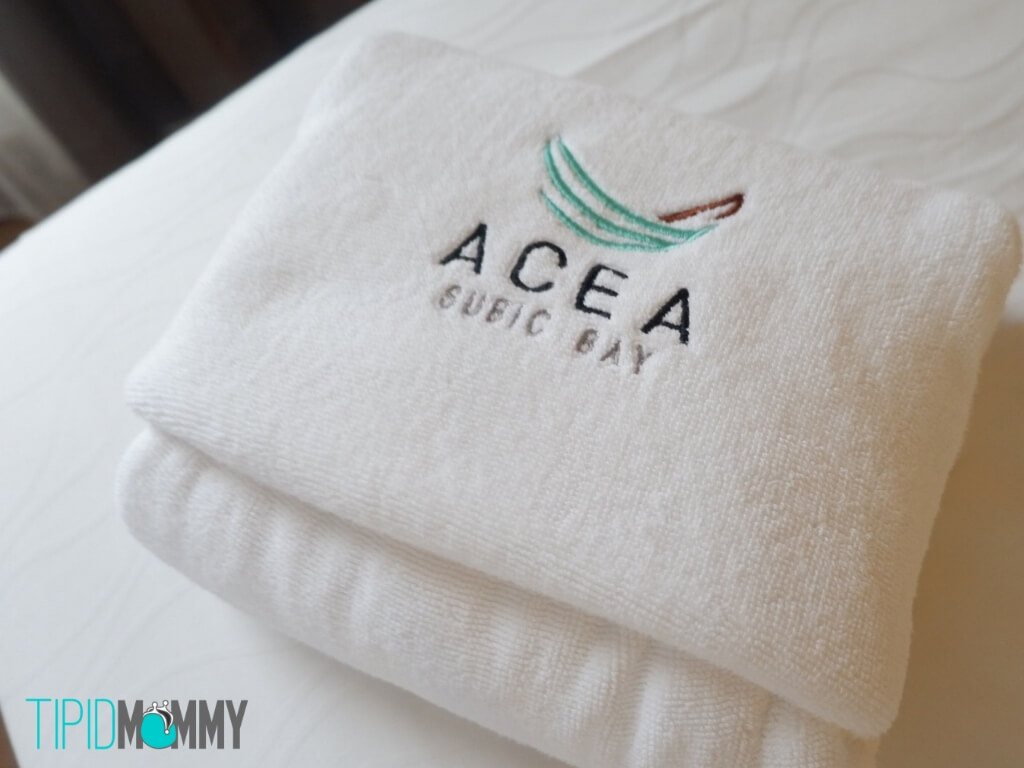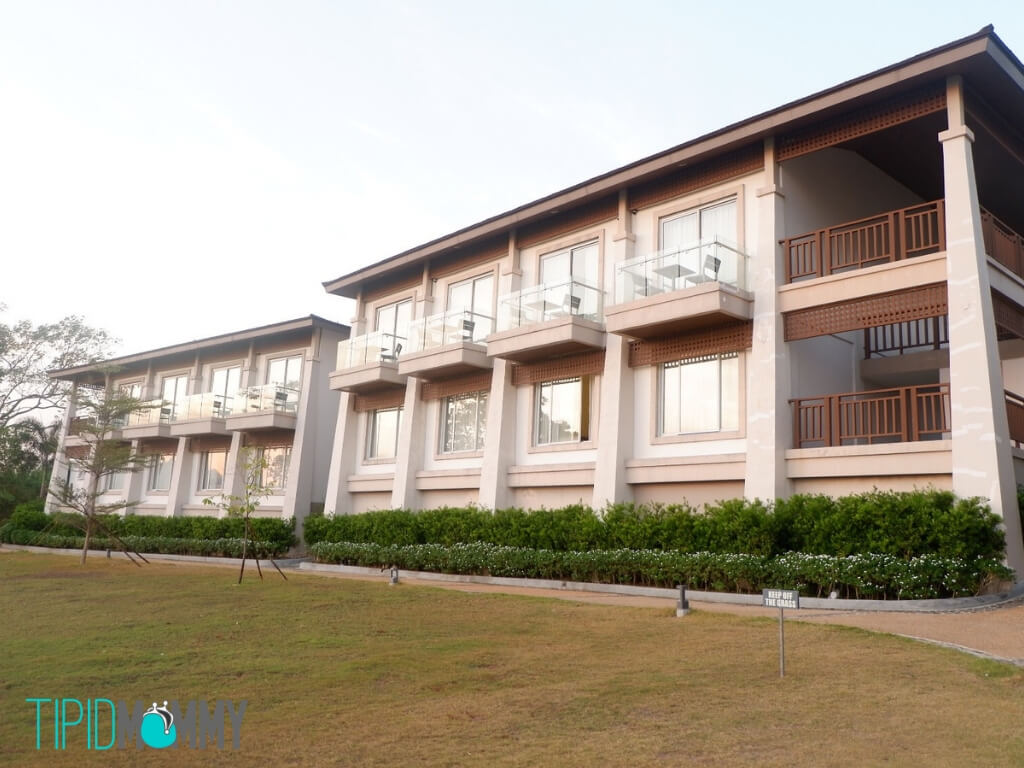 Our family enjoyed our comfortable bed, the room interiors are also vintage chic. Spacious enough for our kids to play around the room too. They have an ocean view and garden view mommies, 64 rooms yung total sa Acea so not just for family travel, it is also great for company trips.
Breathtaking view –

living in a hurried and busy environment in the metro, you will really appreciate the relaxing wave, beautiful sunset in Acea Subic Bay.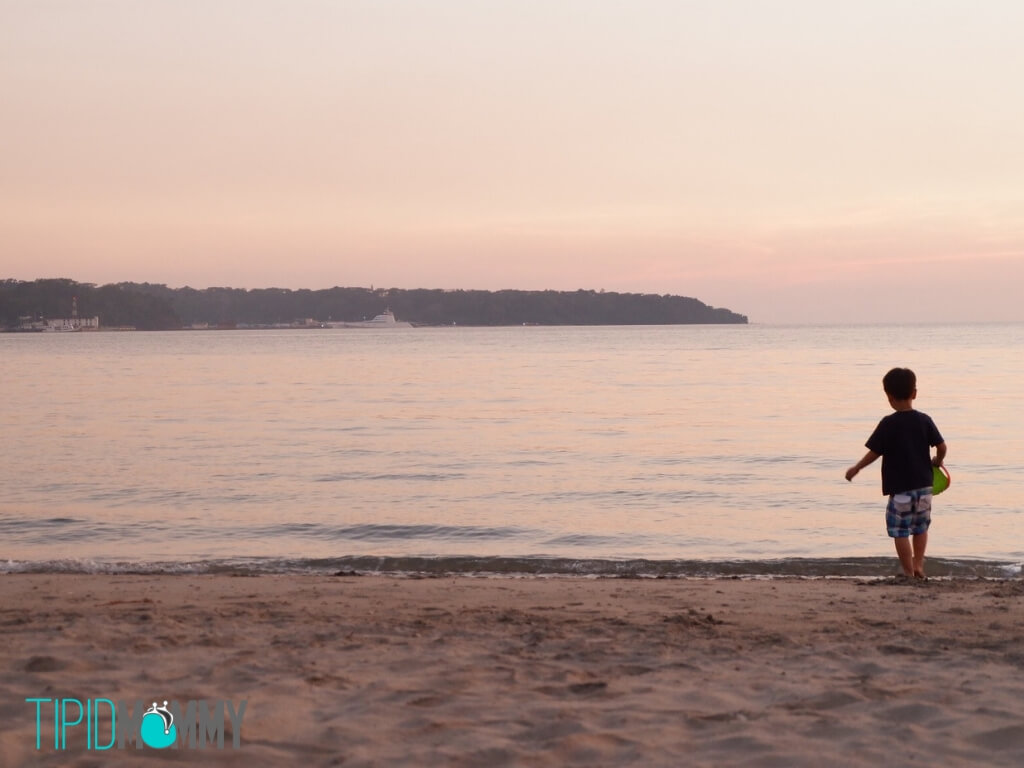 Zee enjoying the sand, the sea and the sunset.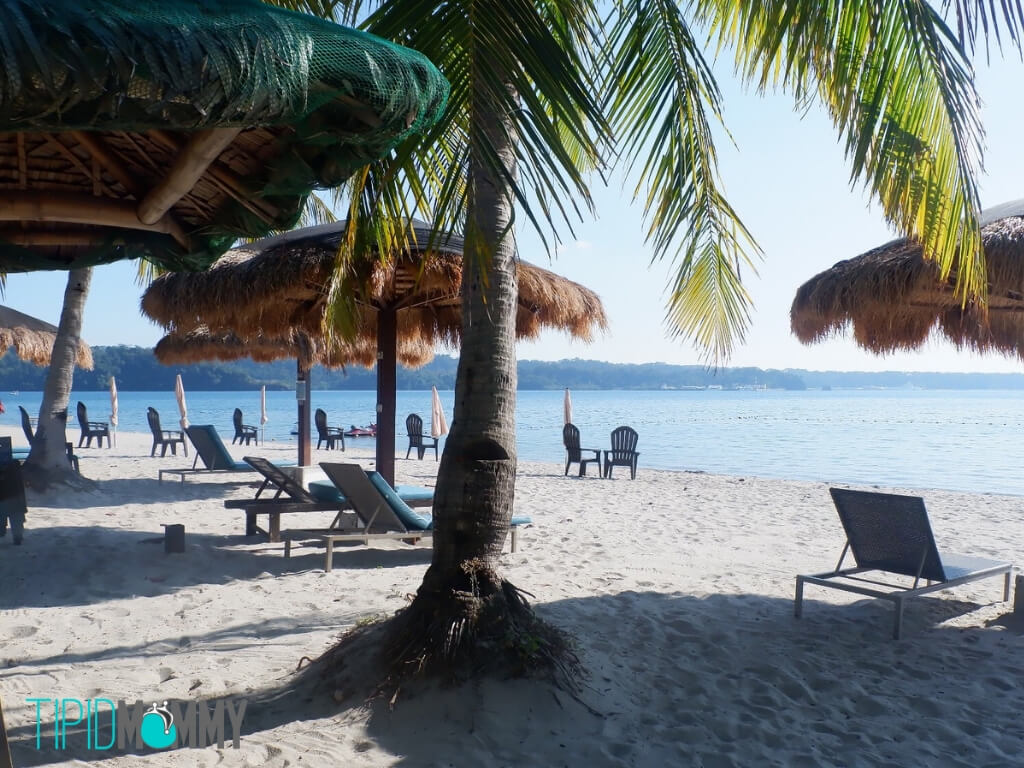 Superb Customer Service –

the staff are very helpful and hospitable making us feel at home during our whole stay.
Near Zoobic Safari, Oceans Adventure and Inflatable Island –

if you want to load your Subic trip with lots of adventure and fun for the whole family, Acea Subic Bay is situated near to most of the travel spots in Subic City. You can also rent a car from the hotel, and surprisingly may grab na din pala sa Subic mommies!
Be Adventurous and explore the wild life at Zoobic Safari!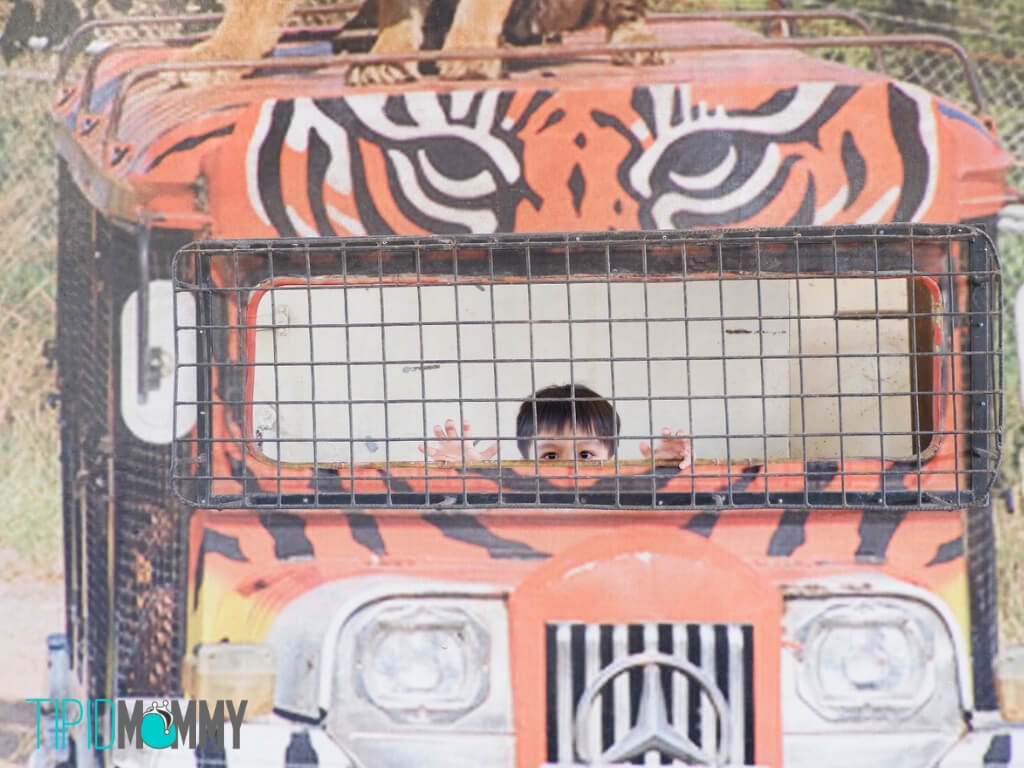 Bali Lounge at Inflatable Island 30 minutes drive from Acea Subic Bay.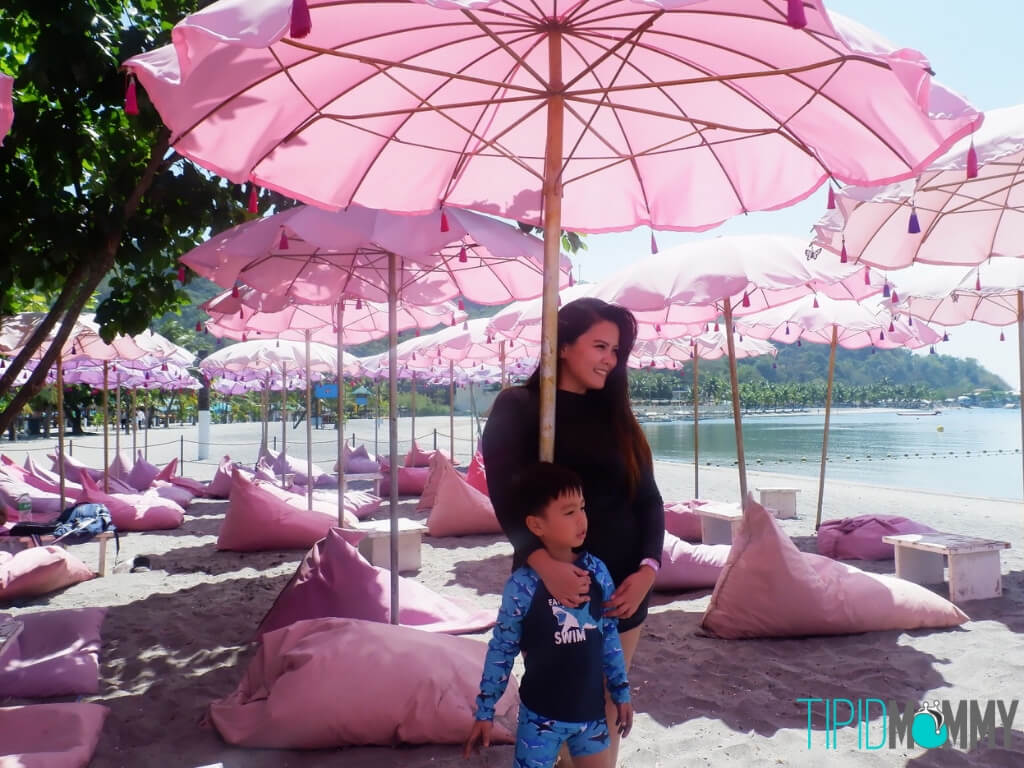 Overall, we really had lots of fun and we will surely go back at Acea Subic Bay. It is a must try, a great add-on to your go-to beach places near the Metro. The value for money is really sulit! with its beauty, facilities, food and superb customer service super thumbs up!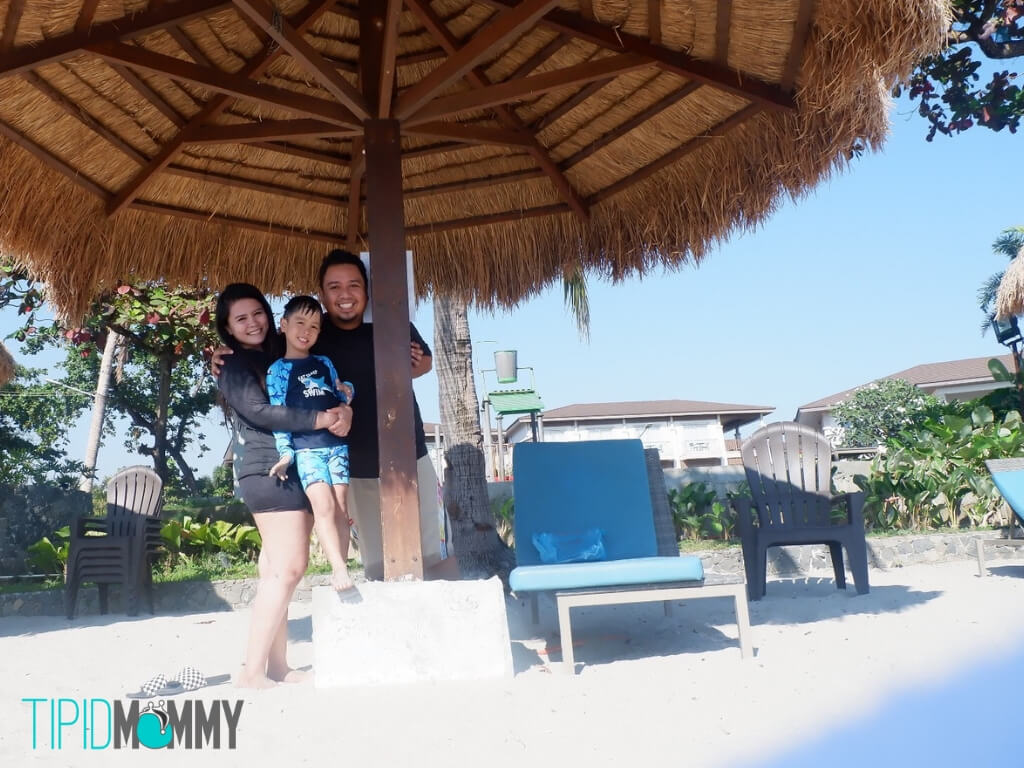 Acea Subic Bay is highly recommended for:
Family Trips
Vacation with Friends
Corporate Outings and Team Building
Weddings
For more information: 
Acea Subic Bay 
Former Dungaree Beach, San Bernardino Road, Subic Bay Freeport Zone, Zambales,
2222 Subic, Philippines