"Oh that's a starfish mimi.." says my son on our beach get-away.
"Tap.. tap.. tap.. We're going to fly didi!" his words on his first airplane ride.
Seeing how our son enjoyed every second of our trips made our hearts full as parents.
Since my husband and I became parents, we've decided to invest on "experience" rather than on "material gifts" to our son.
Zee, our son, learned the word "sea" during our first beach get-away, "B" is for Boat while riding one going to an island. He didn't learn the word S is for "Sand" and "Starfish" through a flash card but by seeing it with his bare eyes.
During his airplane ride, a future dream awaken in my son that he wanted to be a "pilot" someday when a pilot told him "sit here, future pilot". 
Indeed traveling is an investment and never a waste of money.
Traveling is not just for the rich, especially in this generation that traveling is within our reach and made affordable for everyone.
As long as you set aside a budget for your family travel, pay your bills and don't loan for your travel, I believe there's nothing wrong.
Sharing with you how traveling changed our family:
1. We started to "live the little things"
Yung kanin na nakabalot sa dahon ng saging,  yung isda na kamukha ni "Nemo"…those simple things made us happy.
2. A new advocacy was awaken
By traveling, a new advocacy to go "zero waste" "leave no trace" and preserve our mother nature has awaken in our family.
We're now affected on news about "pawikan"dying because of eating plastic wastes, global warming, illegal logging and a like.
Yung simpleng pagtatapon ng candy wrapper sa bulsa, bringing our own ecobag, no straw kapag nakain sa labas are all fueled by our desire to preserve the beauty of our nature para makita pa yung ganda nito ng future generation.
3. We became braver
Traveling to a place you don't know the dialect, exploring a place you've never been , tasting new food, surviving a night outside your comfort place.. those experiences dared us to be brave and to try new things in life regularly. To set sail! And never be afraid to experience new adventure.
4. We fell in love with the Philippines more
We never been into overseas travel, we've decided to explore the Philippines first and the country never fails us. Every provinces is like a new chapter. One filipino, one blood and colours but different stories to tell. Every place made us fell inlove more with our beautiful country. Indeed "it's more fun in the Philippines".
5. We became less materialistic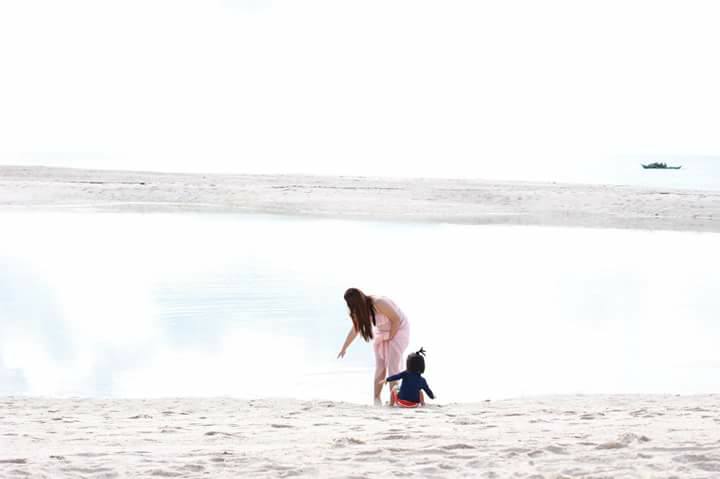 Because traveling is one of our family goals, we've decided not to invest so much on material possessions. We're willing to trade the latest gadget into a travel experience for our family. We do not have the trendiest clothes, nor the biggest house, but we have happy memories.. Lots of them! Like what most traveler said..
"Have stories to tell not stuff to show" 
What about you? How traveling changed your life?