We, moms, live a fast paced lifestyle. With all the work, house chores and mom-related tasks, we most of the time tend to forget about ourselves.
Our health becomes least of our priorities. And as tipid mommies, we know that medication and hospitalization are some of the biggest factors that drain our budget. As moms, we should be aware and protect ourselves and our family from diseases and sickness we are prone of like UTI (Urinary Tract Infection) for example.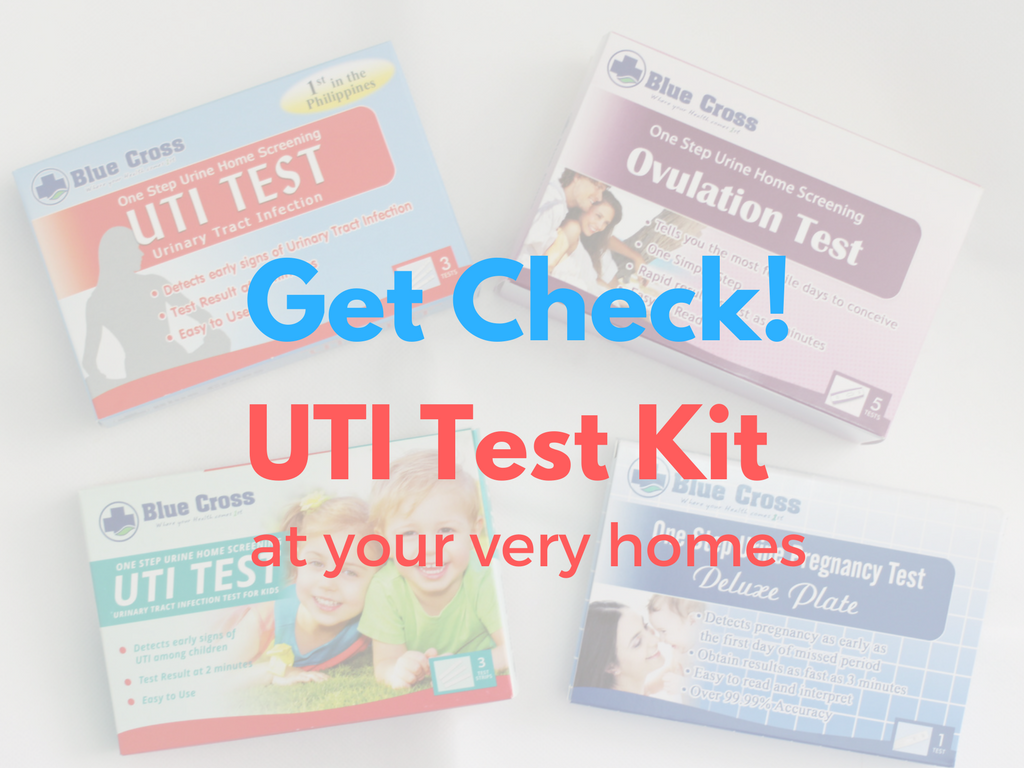 I once suffered from UTI. The burning pain whenever I pee and the pain on my lower pelvis affected my daily routine. I thought only people who have poor hygiene are prone to UTI, but I was wrong because UTI can effect even if you are squaeky clean.
Who are prone to U.T.I?
• Pregnant women
• Those with low-water intake
• Those with recurrent UTI
• Those who are sexually active
• Those with diabetes
• Post-menopausal women
• Those with catheter (a flexible tube inserted through a narrow opening into a body cavity, particularly the bladder, for removing fluid.)
• Men with enlarged prostate
So by being a coffee-holic (not drinking enough water), married (sexually active) and having a history of UTI before, I am also prone to this infection.
When you think, you have some of the symptoms above.. why should we take UTI as a serious infection? What are the effects of UTI in our organs if remain untreated?
• To our bladder, urinary tract infection can be painful and annoying and can lead to bladder inflammation or cystitis.
• To our kidneys, untreated urinary tract infection can lead to pyelonephritis that could permanently damage the kidney.
• To our urethra, a urinary tract infection can lead to urethritis that could cause the urethra to produce blood in the urine and seriously affect the tube that carries the urine form the body.
So better check today, because "prevention is always better than cure"
Thankful that Philippine Blue Cross launched this new UTI Test Kit – first ever in the Philippines. Blue Cross' goal is to simplify consumers' concern towards health by providing fast result at the comfort of our very homes.
Like most moms, we don't want to spend hours waiting in line to get a laboratory result. This UTI Test Kit is a must-have in every home.
They have UTI test kits for adults and for available for Kids as well – because UTI doesn't choose any age, gender or status in life.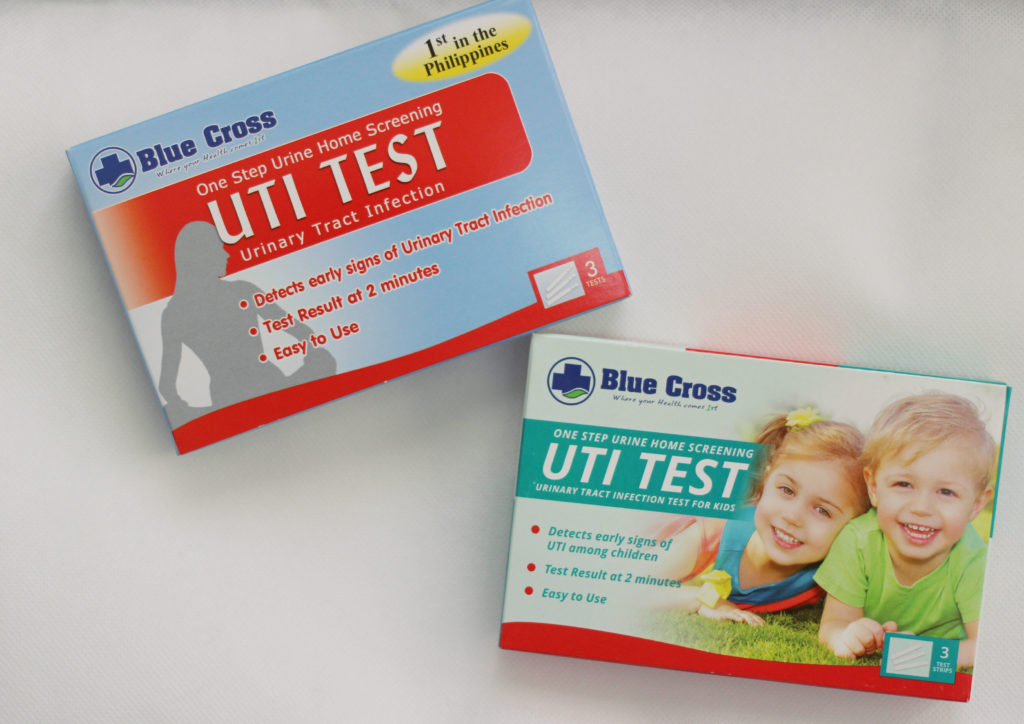 What's inside the UTI Test Kit:
UTI Test Strip
Color Chart
Product Insert
Easy Steps to use the UTI Test Kit
Urinate directly onto the test strip for 1-2 seconds or collect urine sample using a specimen container and dip for 1-2 seconds
Lay the test strip in an absorbent material and wait for 2 minutes.
Compare the color reaction of test strip with the color chart pad and discard after 3 minutes.
Super dali di ba? and the good thing is, the UTI Test Kit's result is acknowledged by physicians.
How much does it cost?
Php 68.95/ test strip
Php 150/box of 3 strips
As Tipid Mommies, we know that buying in volume will save us more.
Where to buy?
The UTI Test Kit and Blue Cross products are available in leading drug stores like:
Watsons
South Star Drug Store
Generika Drug Store
More
Because Health is Wealth and we only have one body to take care of, we need to protect it by living a healthy lifestyle, eating healthy and by being physically active – and in addition to these,maintaining the peace from within.
Let's do our best to protect and love the body that our God entrusted to us.
Know more about Philippine Blue Cross:
Facebook: Philippine Blue Cross