Sobrang fan kami ng mga outdoor activities, isa sa favorite naming family ang nature trip or beach outing.
And to protect Zee's skin from having sunburns and other harmful effect of UV rays to the skin,
Here are some of the tips and tricks we're doing whenever we're on an outdoor activity:
Wear rash guard –

mas madaming outfit na mas cute sa rashguard pero our child's skin will be more protected by letting them wear long sleeved swimming clothes, this will protect them from the UV rays.
Wear Hat or Cap –

letting them wear hats or cap will also protect their face from sunburns.
Schedule wisely –

mid day is usually the hottest, let them play outdoor early in the morning or in the afternoon or atleast look for a shade whenever they are out during mid day.
Use sunscreen –

30 minutes before going outdoor, apply suncreen to your child's skin.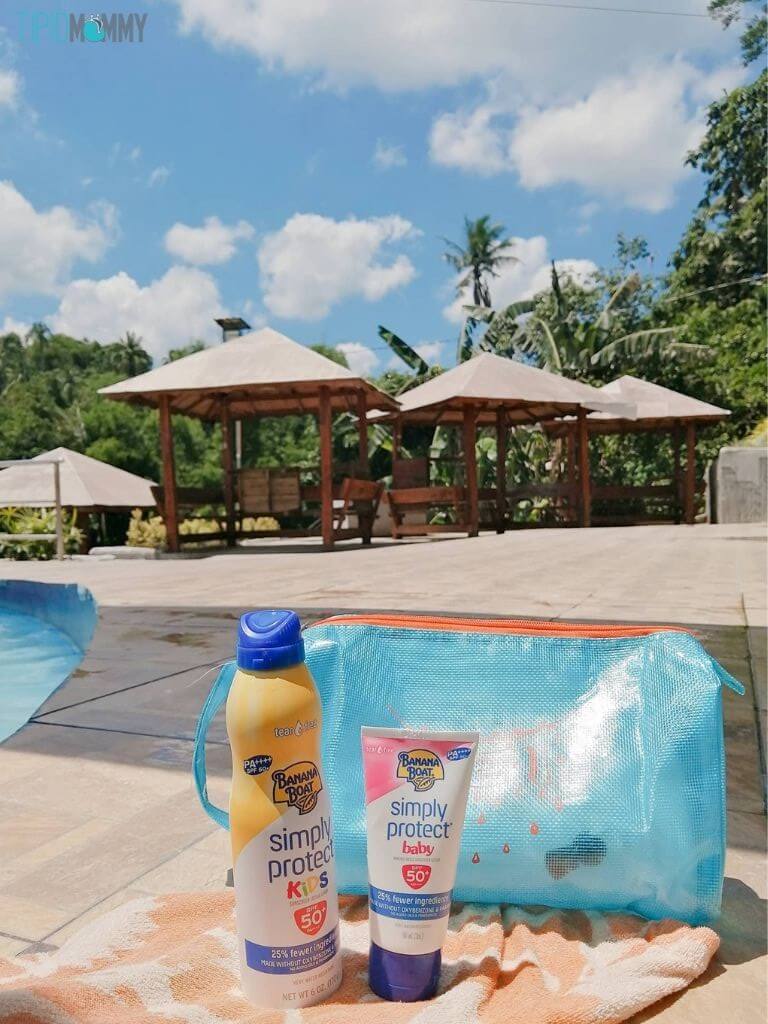 And we recently discovered the new Banana Boat Simply Protect for kids.
LESSER INGREDIENTS. NO PARABENS. NO OXYBENZONE.
It provides SPF 50+ BANANA BOAT SIMPLY PROTECT provides SPF50+ broad spectrum of UVA/UVB protection.  
It is uses natural ingredients that are safe and effective in filtering out the sun's harmful rays but are environmental friendly replacing Oxybenzone and Parabens – ingredients that are said to create cellular damage in coral reefs. Lesser Ingredients, no added oils and fragrances making it lightweight and comfortable sa skin ng kids natin.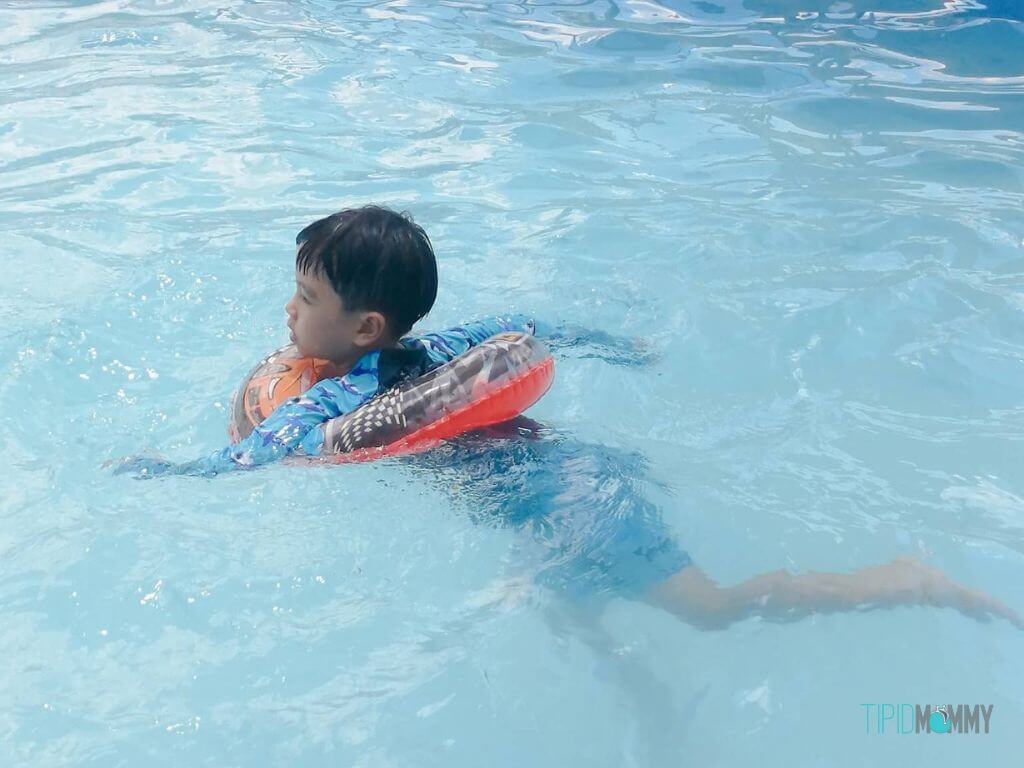 Kaya worry-free tayong mga mommies na safe sya sa ating mga kids.
WORD FROM SENIOR MANAGER OF THE BRAND
Ms. Maricel Quevedo, Senior Brand Manager said, " Banana Boat Simply Protect is great new product that gives maximum sun screen protection with very minimal ingredients, making it safe for everyone in the family and it is also micro-plastic free and does not contain Oxybenzone and Parabens making it very safe for the environment as well ".
" And we are also proud to announce that Banana Boat Simply Protect is highly recommended for protection against harmful sun rays by the Skin Cancer Foundation " she added.
VARIANTS
Banana Boat Simply Protect comes in three (3) variants –
the Simply Protect Sports, designed for those who enjoys active outdoor lifestyle.
Simply Protect Kids for kids 4 years old and above,
Simply Protect Baby for babies 6 months to 3 years old.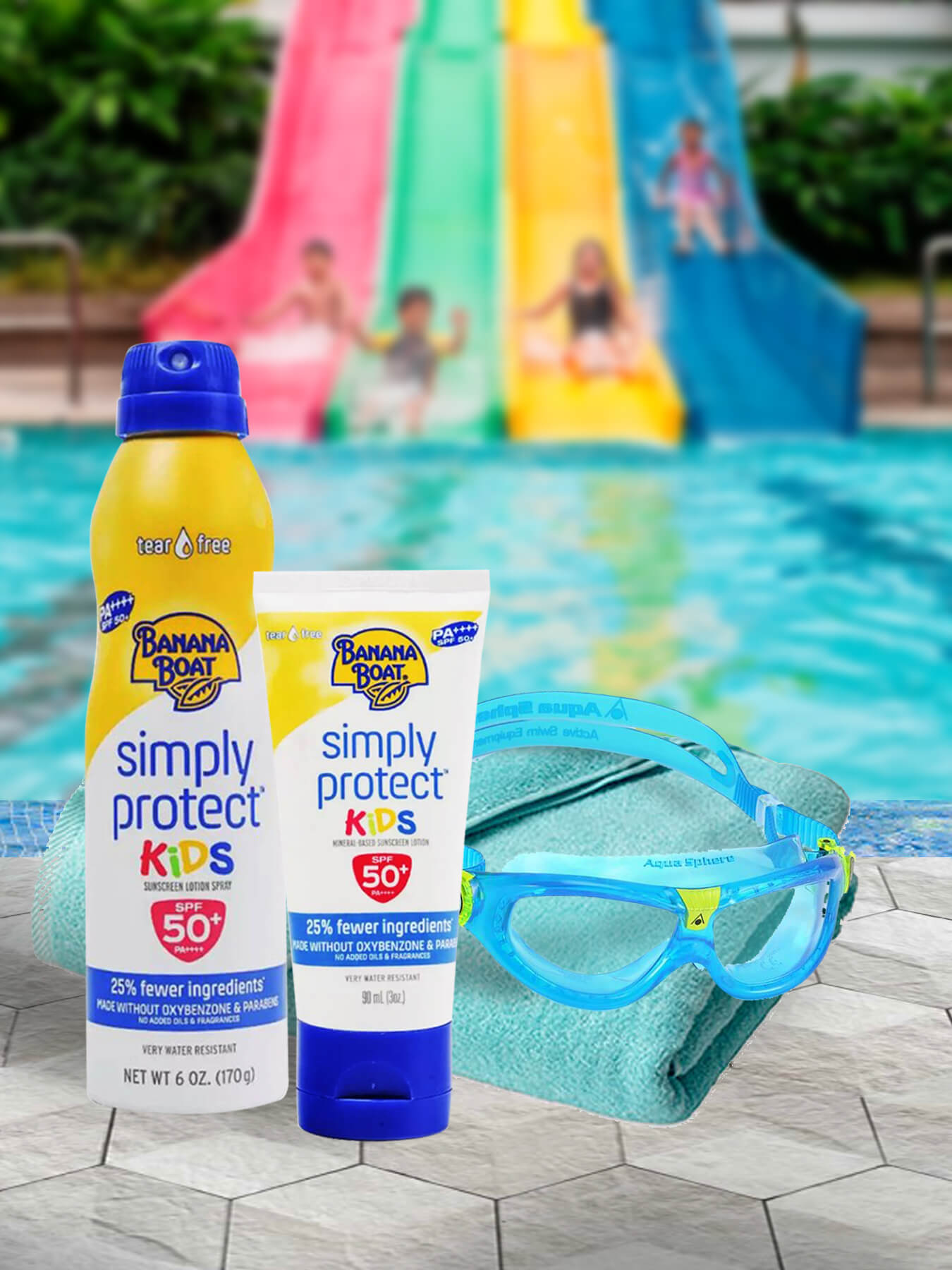 Both variants are sting-free and tear-free product made mild and gentle enough even for the most delicate and sensitive skin.   All have products stays on skin in 7 conditions – sun, heat, wind, pool water, ocean water, sweat and sand.
Banana Boat Simply Protect Sports and Kids come in Aerosol Spray and Lotion forms and the same lightweight lotion form for Simply Protect Baby.
Banana Boat Simply Protect is being imported, marketed and distributed in the Philippines by Getz Healthcare.
Nasubukan na namin yung Banana Boat Simply Protect Aerosol Spray for Kids sobrang convenient nya gamitin lalo na kapag re-applying na ng suncreen, cute din yung packaging kaya attractive din sa eyes ng kids, and napayag sila na lagyan sila ng sunscreen. I love that it made suitable for delicate and sensitive skin like Zee's skin, no allergy and rashes after using it.
Kayo mommies, do you also love going outdoors? Ano pa ang tips and tricks nyo whenever you are out under the sun?